Lenovo laptop concept elongates to innovate
Rollable screen cleverness on display at MWC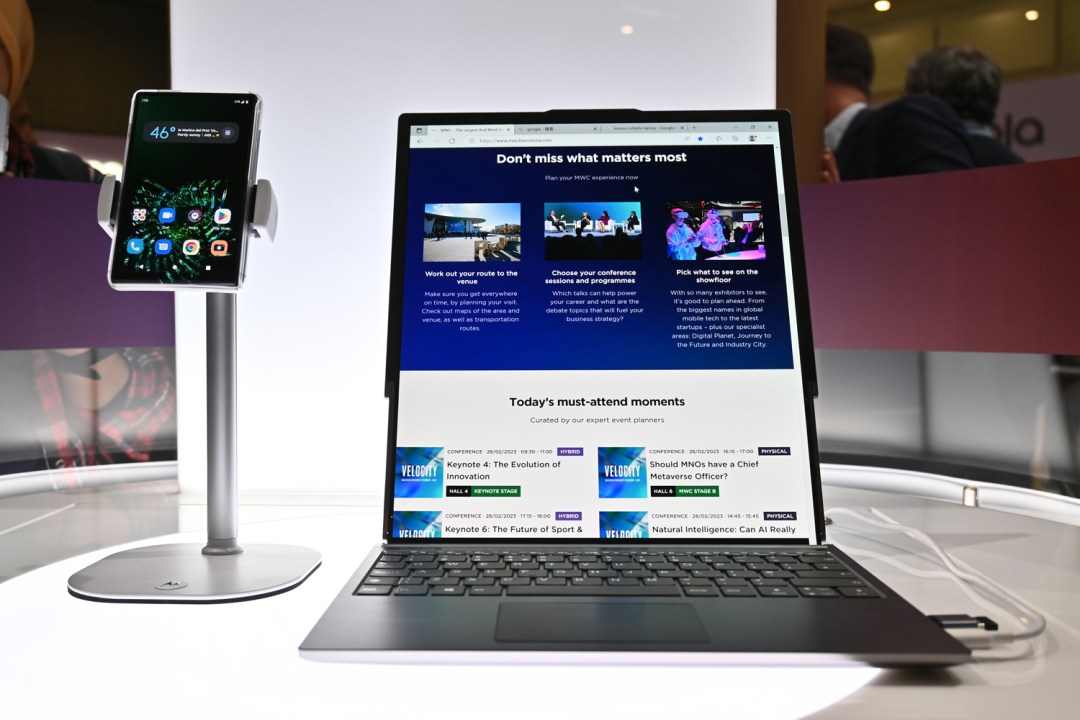 If you're sick of documents and websites not fitting full screen, Lenovo's latest laptop concept could save your scrolling fingers. It's rocking a rollable display that grows in length at the push of a button, going from portable to prodigious in a few seconds. The firm teased the tech late last year, but it made its first public appearance at Mobile World Congress.
In compacted form there's little to indicate the machine is anything more than a classy Lenovo notebook, with a svelte aluminium chassis, scattering of ports at the sides and a bright 12.7in OLED display. The way the panel curves neatly towards the body gives the game away, though. Prod the button on the right edge and it mechanically extends upwards, growing to 15.3in and gaining an 8:9 aspect ratio.
That should come in handy when working on spreadsheets and Word docs, and means you can fit a lot more of every website onscreen at once. A fairly high screen resolution means top/bottom split-screen multitasking isn't out of the question either.
It looks a little unwieldy when fully extended, but doesn't topple under its own weight, and Lenovo hasn't had to dramatically embiggen the laptop body to make space for the mechanism – or indeed the panel itself. Unlike the similar Motorola Rizr concept, it isn't exposed to the elements even when you're not using it, instead slinking back inside the laptop's chassis.
You'll be sat around for a while while it does its thing though, taking close to ten seconds to fully extend or retract. Lenovo is aiming for a panel like this to survive 20,000 to 30,000 folds once it appears in a consumer product, but won't say how close it is to achieving that figure today.
As it's purely a concept device Lenovo isn't talking specs, so there's no word on if it's Intel or AMD powering things. We don't know anything about weight or battery life, either – two pretty important things when it comes to laptops.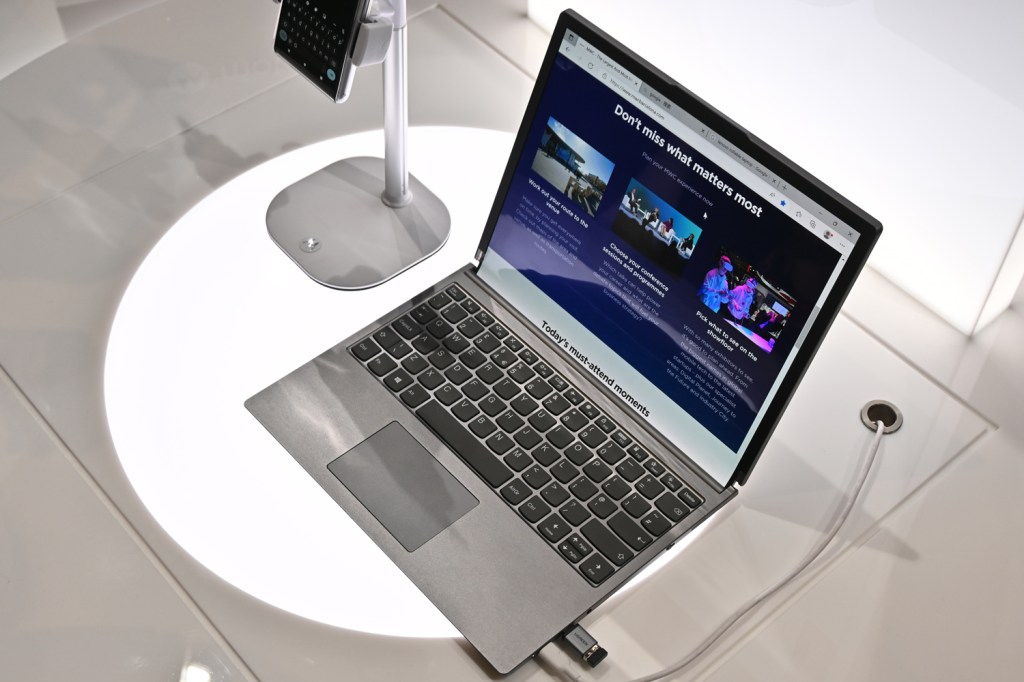 That doesn't really matter, as Lenovo says there's no chance of this specific model actually going on sale. The tech could eventually be used in a future model, though. It already looks a whole lot convenient than lugging around a second monitor with your laptop, so could be just the ticket for business users.