Lego's latest is a customisable table football set designed by a fan
The 2339 piece set is designed to be portable so can be taken elsewhere for play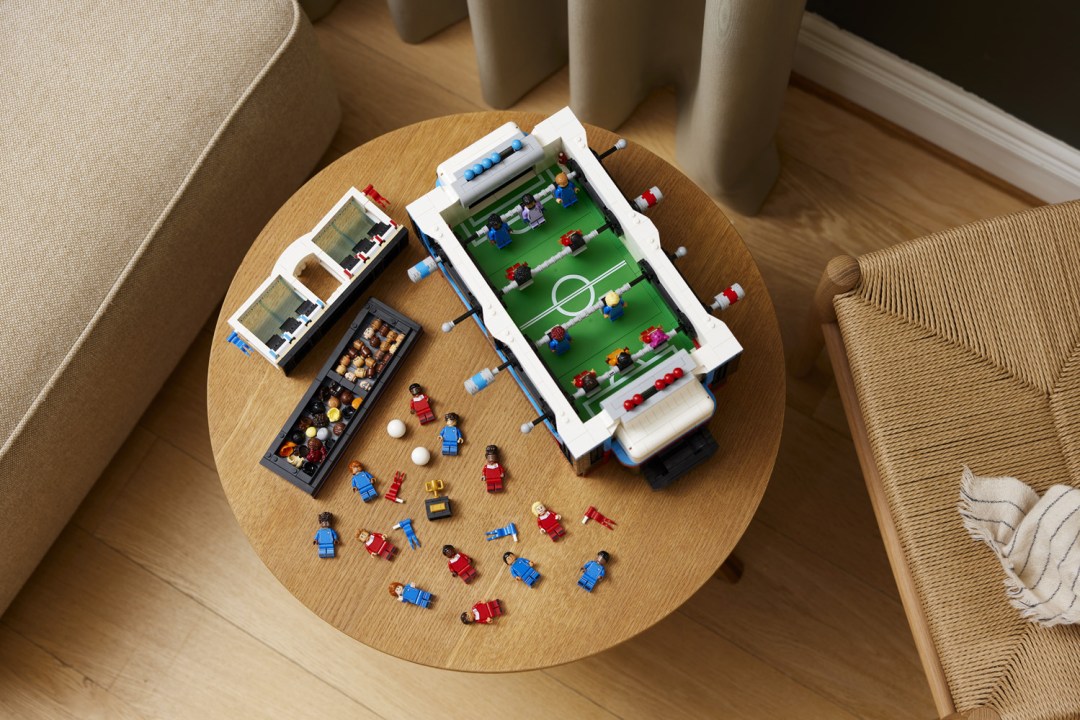 Lego has had a table football playset before, but the Lego Ideas Table Football set takes things to a new Lego. And, as part of the Lego Ideas series, the original idea came from a fan in the shape of 16 year-old Hungarian Donát Fehérvári.
Like many recent large Lego sets, it's rather expensive, clocking in at $250/£242 but the 2339-piece set is designed to be portable (it's 41cm long and 29cm wide) so can be taken elsewhere for play. It's available from the start of November.
Each team is five-a-side and you can create them by choosing from 60 different elements before competing in a match. In total, 22 different minifigures can be built to play or watch with a range of hairstyles, facial expressions and skin tones.
Lego's launch video for the new set features footy legend Thierry Henry and Manchester United and England star Marcus Rashford who pit their teams of minifigures against each other in a new video.
Lego designer Antica Bracanov was tasked with bringing the idea to fruition. She said that "Donat's design champions the shared rollercoaster of emotions that fans experience when watching football games. At the Lego Group, we are incredibly proud to have brought this set to life, allowing fans to swap football boots for bricks, and be inspired take part in the game of play, for the love of play."