Knives, knaves, and knuckledusters – Assassin's Creed: Syndicate revealed
Take to the streets of Victorian London and wreak bloody vengeance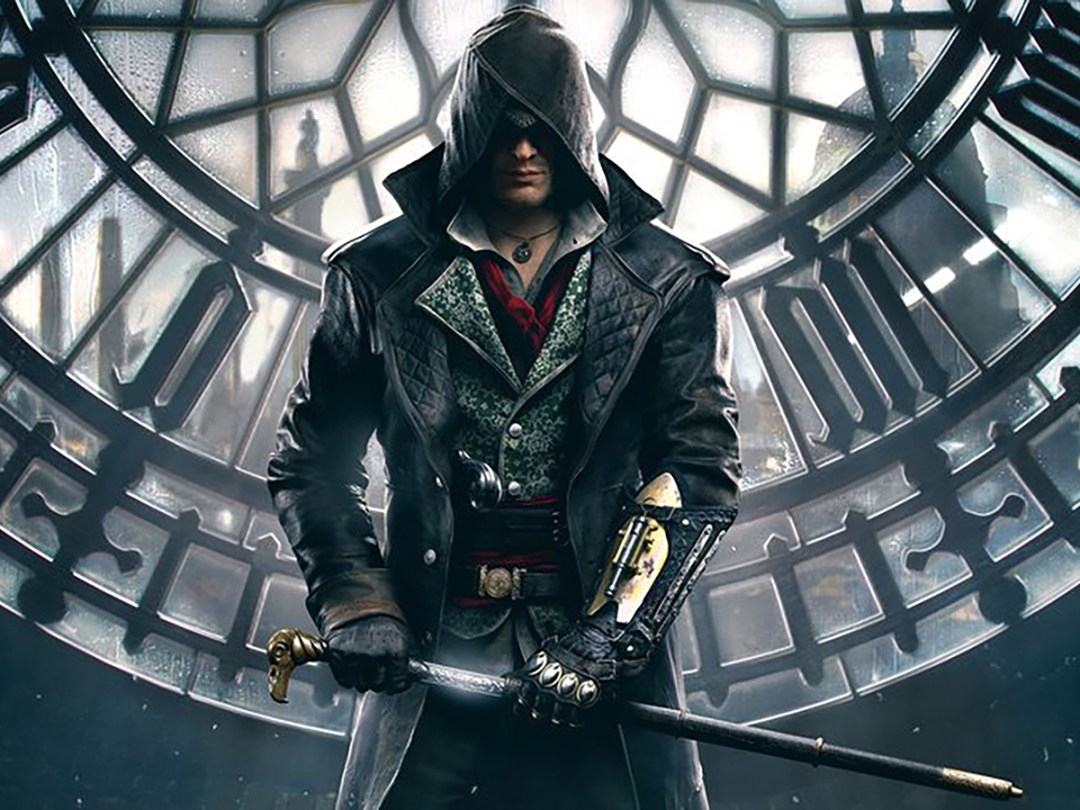 A sneak peek into the latest Assassin's Creed title, Syndicate, was screened earlier today and we tuned in to bring you the latest in rooftop-to-ground shanking. 
Syndicate will see players adopt the role of Jacob Frye, a cutthroat on the streets of Victorian London. From the cutscenes we glimpsed, Jacob is a 19th century cad with a nasty temper who's more than willing to flip out his switchblade to get things done. 
It's this Victorian sense of turbulence that Syndicate seems eager capture: in-game footage showed a heaving, breathing London deep in the process of industrial revolution. In other words, it's filthy, it's poor, and everyone speaks like they're in Sweeney Todd, but it's also quite the marvel to look at. 
As we watched Jacob storm the streets in horse-ridden carriages and scale grimy Georgian terraces, we couldn't help but gape at the city's haphazard beauty. The team is clearly putting the same considerable amount of effort into recreating The Big Smoke as they did gay Paris in last year's Unity.
The world of 19th century London is "no longer ruled by kings or religion" like previous incarnations of the franchise, but instead features "a world that's ruled by money." Indeed, the trailer sees an enraged Jacob get more than a little knife happy about the endless funelling of money to the nouveau riche.
Speaking of knives – this is what we play Assassin's Creed games for. At a glance, the combat looks quicker and dirtier than in previous titles, with lots of close moves, small blades, and one hit finishers. According to the team, Jacob is "more brash, more brutal, [and] more confrontational" than his prececessors, and prefers to tackle problems head on.
Another new feature is the gangster dynamic, where you can engage these new combat skills in all-out wars between the denizens in the game's eight London boroughs. Jacob also possesses a host of new inventions (as each AC game inevitably does), including a rope gun that allows him to scale buildings with ease. Its effect is a little more 'Victorian Batman' than we would like, but we have no doubt its addition will make disappearing in alleyways that much more satisfying.
All in all, it looks like more of the same from Assassin's Creed, but with the same tweaking and polish that have allowed Ubisoft to sell eight AAA games of the same name. Part of us wants to say no to Syndicate, but we have to admit that a glimpse into its world has given us twinges of delight. It's out on 23 October for PlayStation 4 and Xbox One, with a PC release to follow later in the year.