JBL's latest Bluetooth speakers aren't afraid to get wet
Clip 2 and Charge 3 are built to take a dunking, and they last longer than their predecessors too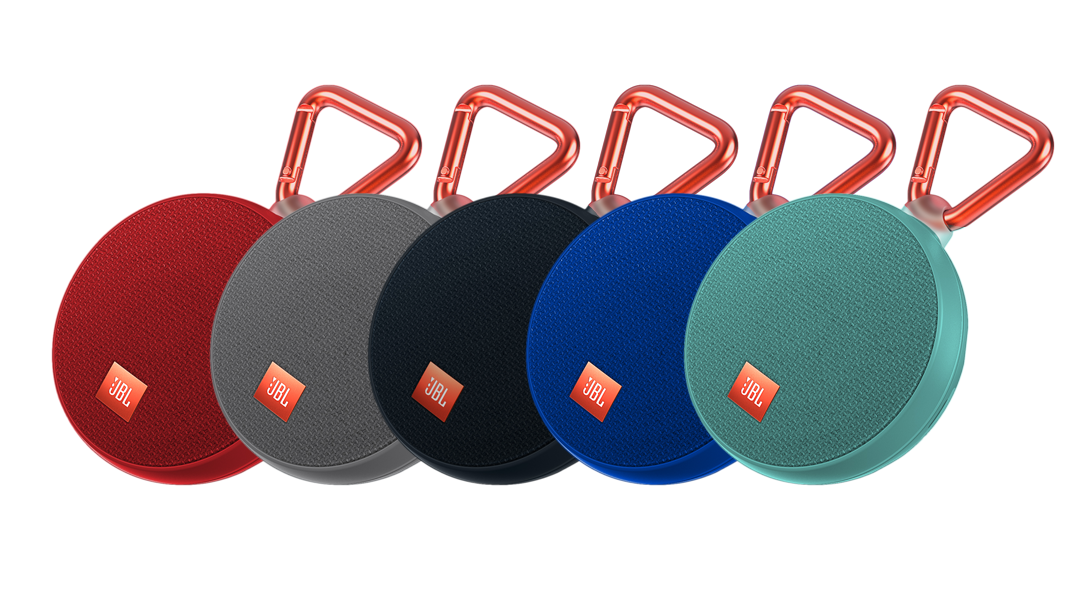 What's the point in a portable Bluetooth speaker if it can't cope with the elements? That's not a problem for JBL's Clip 3 and Charge 2, two new rugged speakers built to take a soaking.
First up, the compact Clip 3. The clue's in the name with this puck-shaped portable; the built-in carabinier clip lets you hook it on to a rucksack and keep the music playing when you're out hiking. 
The fabric cover makes it completely waterproof, so you won't need to put it away if it rains – or if you're by the pool. The rechargable battery is good for around 8 hours of music playback, and it's got a built-in 3.5mm audio cable for if you don't have Bluetooth.
Pick up two and you can even daisy chain them together for surround sound.
Charge 3 keeps the party going
The Charge 3, meanwhile, has more traditional looks, but is even better equipped for multi-room streaming. The Connect app works with other JBL speakers, and you can hook up three phones at once to take turns being the DJ.
It's still completely waterproof, though, so kicking it into the pool doesn't have to mean the music stops. The Charge 2 was only splash-proof, and wouldn't survive a dunking.
The massive 6000mAh battery makes a return from the Charge 2, and should last for around 15 hours of music playback. It can also recharge your phone using the built-in USB port, so you aren't caught short after your playlist has finished.
The £50 Clip 2 and £150 Charge 2 will both arrive in the next few months, in a choice of black, grey, blue, teal and red colours.