It's time for a change: Android Wear 2.0 is on the way
Go completely phone-free with the next big wearable update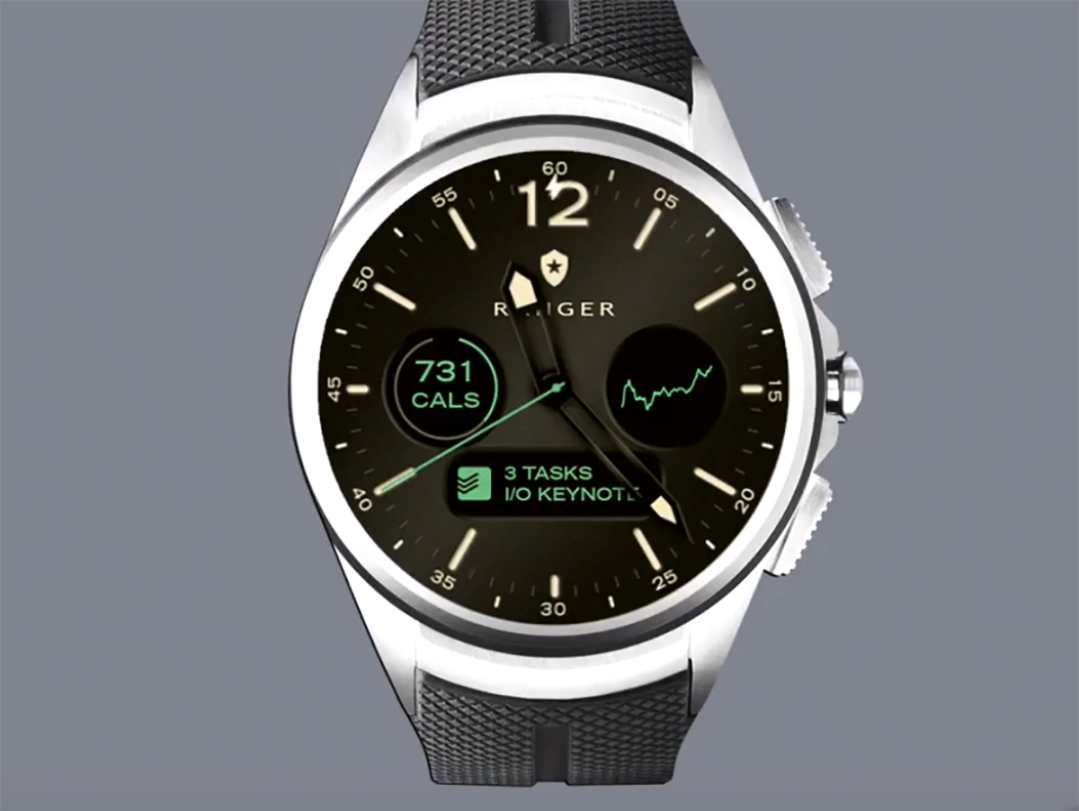 That Android Wear smartwatch sat on your wrist is about to do a whole lot more than show your emails and skip music tracks.
Google is working on Android Wear 2.0, the biggest update for the wearable OS since it landed in 2014. This isn't just a few extra features – we're talking completely new visuals, easier access, and more useful interaction. Basically, you won't get that nagging feeling you could be doing the same thing (only faster) on your smartphone.
The white notification cards have been ditched, replaced with colour-matched ones that let you know which app you've just jumped in to. Gmail looks red, and Hangouts looks green, so there's no confusion.
Notifications won't fill up the bottom of youe watch face any more, either. They'll show up the next time you bring your watch up to your eyeline, popping into view and then disappearing so you can still tell the time without having to swipe anything away.
It's not just a one-way street now, either. You can reply directly from your watch with a full onscreen keyboard.
Smart replies, emoji responses and voice replies stick around from older versions of Android Wear, too. The watch reads your message and suggests possible replies for you to tap on, using the same smarts Google pulled out to help AlphaGo win its AI vs human challenge a few months ago.
If the suggestions are no good, you can draw letters onscreen (or swipe out letters on the onscreen keyboard) and type out a personal reply instead.
Android Wear should be a lot happier to run by itself in 2.0, rather than paired to your smartphone. Any app can run in standalone mode now, grabbing data from your phone's 4G when it's available, or open Wi-Fi networks and built-in mobile data SIM cards if your watch has one.
That means no more heading to your phone to install new apps, too – you'll be able to do it straight from the watch.
iOS support is getting a big boost too, working with a lot more apps. That's a big deal, as an Android Wear and iPhone combination feels a little barebones right now.
You'll have to wait before you'll be able to get your hands on version 2.0, though. Google is sending it out to devs today, but doesn't plan on releasing it worldwide until the Autumn.