IPv6 and what it means for humankind
Here's what you need to know about the bigger, badder internet address book Google, Facebook and Yahoo are switching on today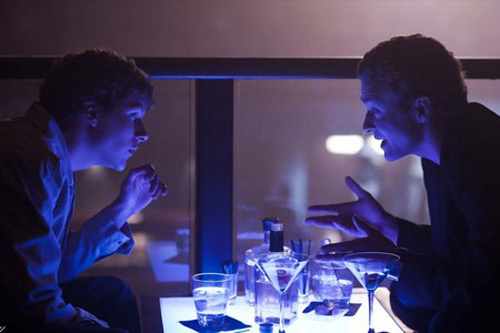 IPv what now?
For those of us who don't have Google CEOs on speed dial, that's Internet Protocol version 6. And all you really need to know is that today giant web companies (ISP providers, search engines etc) are abandoning the IPv4 ship (whose 4.3 billion web addresses are pretty much at the rationing stage) and seeking solace on the bountiful shores of IPv6.
Who's got the secret stash of 4.3 billion web addresses then? Hands up. 
As Google's Chief Internet Evangelist Vint Cerf points out in the vid below, with 5.5 billion mobile phones on the planet, it's no surprise we're running out. He co-invented the whole thing back in the 1970s, so he knows what he's talking about it.
And it's not just websites and phones, every time some enterprising tech company decides to stick internet skills in new gadgets, from compact cameras to plant sensors, they need IP addresses too. Not to worry though, the new IPv6 protocol has room for 340 trillion trillion trillion IP addresses.
Is that enough for us and our alien friends to have at least three iPads each?
Trust us, it's plenty. The wonderfully geeky TCP/IP guide reckons that if all the IPv4 addresses took up the size of a 1.6 square inch box then by comparison, all the possible IPv6 addresses would take up the size of the entire solar system. And don't worry about E.T. – he can look after himself plus aliens have a whole separate interplanetary internet to look forward to.
I heard rumours the internet might break today. Tell me it's indestructible?
Something like that, it didn't break when the clock struck 2000 and it hasn't broken today even though tons of big companies are switching over permanently to these longer, 128 bit addresses. Yahoo reckons that just 0.055% of users had problems when it tried IPv6 out for 24 hours last year so we won't be pulling an IPv6-related sickie anytime soon.
I'm in. Internet protocols now excite me. Where do I sign up?
With ISPs turning on IPv6 connections for their customers, digital companies should follow suit and switch over. It's a bit of a pain and can be expensive but you won't be making friends with the Internet Society anytime soon if you keep putting it off. Yahoo's IPv6 help site is another good place to start. What are you waiting for? Go forth and save the internet from getting too squashed.
5 must-have apps for Euro 2012
New video! Huawei Ascend G300 is the best budget smartphone on the block
Is this what the Facebook phone will look like?