Indian Motorcycles' has made the biggest motorcycle touchscreen system ever
Ride Command brings navigation, music and reams of info together on one screen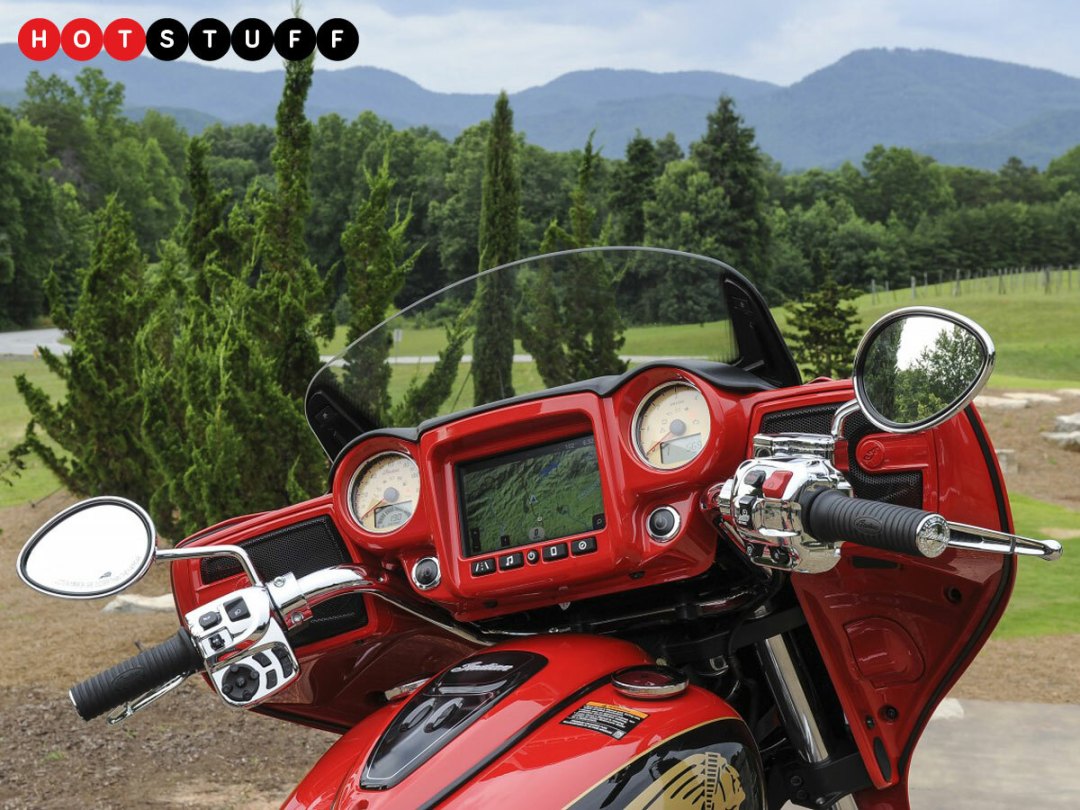 What's all this then?
It's the new Ride Command infotainment system from Indian Motorcycles, which will providing the turn-by-turn navigation on the company's 2017 Roadmaster and Chieftain bikes. And, if Indian's claims are correct, it's the largest, best-specced and easiest-to-customise system of its type.
Spec me up, baby.
Its 7in screen is the biggest in the motorcycling world (perhaps not too surprising, given the limited amount of space most manufacturers have to work with), sports the highest resolution (but at 800 x 480, it's not about to get most users' motors runnin') and is built for brightness – after all, you're going to have to view it in the direct sun sometimes. The system also starts up quickly (10 seconds) and links up to the bike's audio system. Yes – these bikes have 100W or 200W sound systems, and they're surprisingly advanced.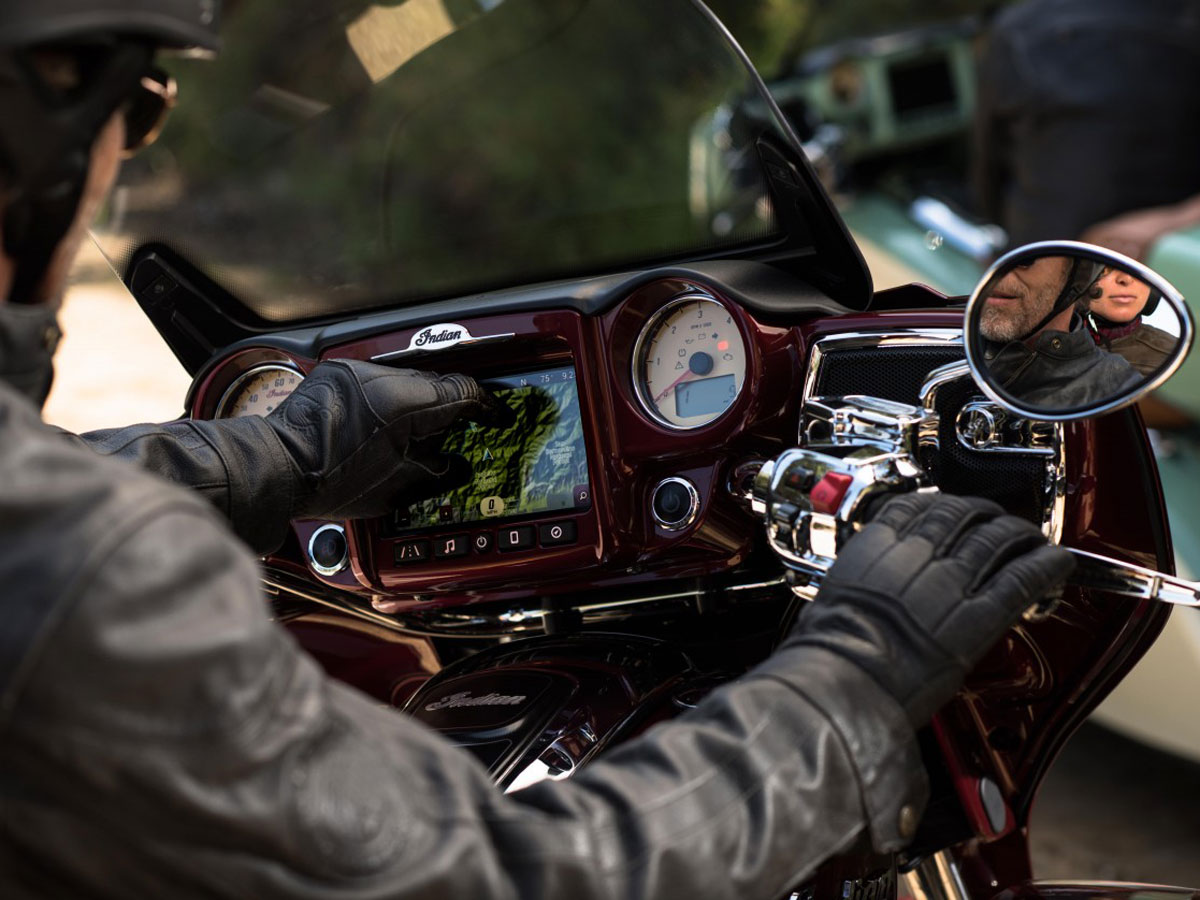 How so?
You can control them from the screen or via controls on the handlebars, they have a USB port enabling the connection of iPods or flash drives, and there's Bluetooth for everything else. You can even have album artwork pop up on-screen.
This Bluetooth, does it let you make and take calls?
Got it in one. After pairing your smartphone with the system, you can see who's calling on the screen and tap it to answer, or scroll through your phonebook while you're riding and dial a friend. You get text notifications too, can use Siri or Google Now to ask questions and make voice commands – and Android users can even send quick text replies.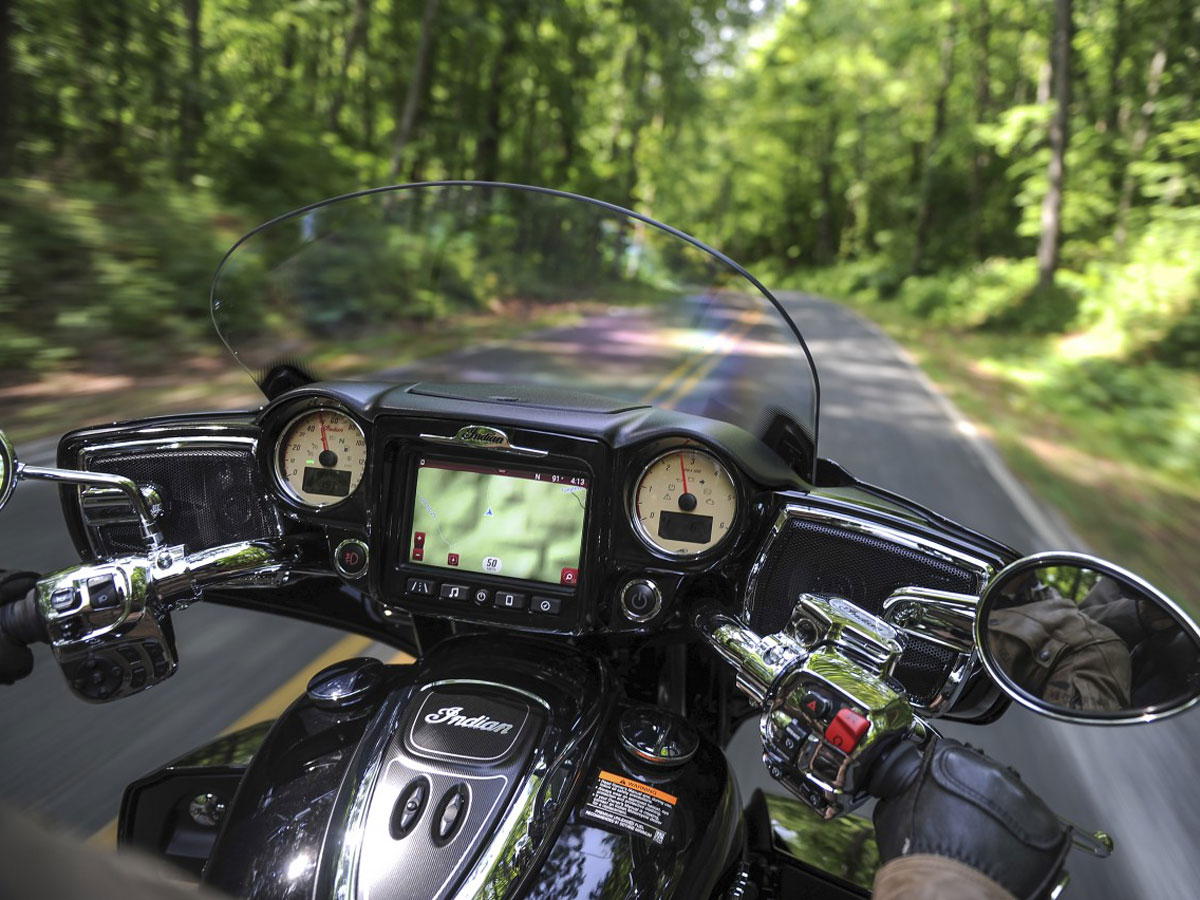 So it's a touchscreen?
Naturally – we're in 2016, after all. In fact, it's a multi-touch screen of sorts, accepting input from either one or two fingers. That means you can pinch-to-zoom when using the maps. And despite using capacitive tech (the same as in your smartphone or tablet) it'll work when you're wearing gloves because, let's face it, you're probably going to be wearing gloves if you're riding one of these hogs through rural Arkansas or Nebraska or whatever.
The system also rocks five large physical buttons giving you easy shortcuts to several functions.
And what about this customisability?
At any time, you can change the system's display layout to show any combination of eight different screen elements: vehicle status (tyre pressure, oil levels etc.); vehicle info (speed, RPM, fuel range); data for two distinct trips; ride data (heading, altitude etc.); audio; Bluetooth; and a map/navigation.
Sounds like big ol' road hogs have got smarter. When's it out?
Ride Command will come with the 2017 models of the Roadmaster (pictured above) and Chieftain, which will, obviously, be available next year. Prices are still TBC.