Power Players: hybrid car supertest 2017
Internal combustion engine, we hardly knew ye... the vehicular future belongs to hybrids, so buckle up for our pick of the best
One motor is good, but two are better – especially when it means you're doing your bit to save the planet.
Hybrid cars are here to stay, and they're a lot more exciting than you might think. The six seen here all have electric motors to cut down on any nasty emissions, but will set tongues wagging in ways your typical Uber driver runabout won't. It's not all about looks, either: we've put the in-car tech to the test, too, to make sure what you buy today won't be an out-of-date clunker in just a few years' time.
If you're thinking about ditching fossil fuels, but aren't ready to live the all-electric life just yet, our round-up should hep you pick the right go-anywhere hybrid that won't leave you stranded once you run out of juice.
Toyota Prius (from £24,115)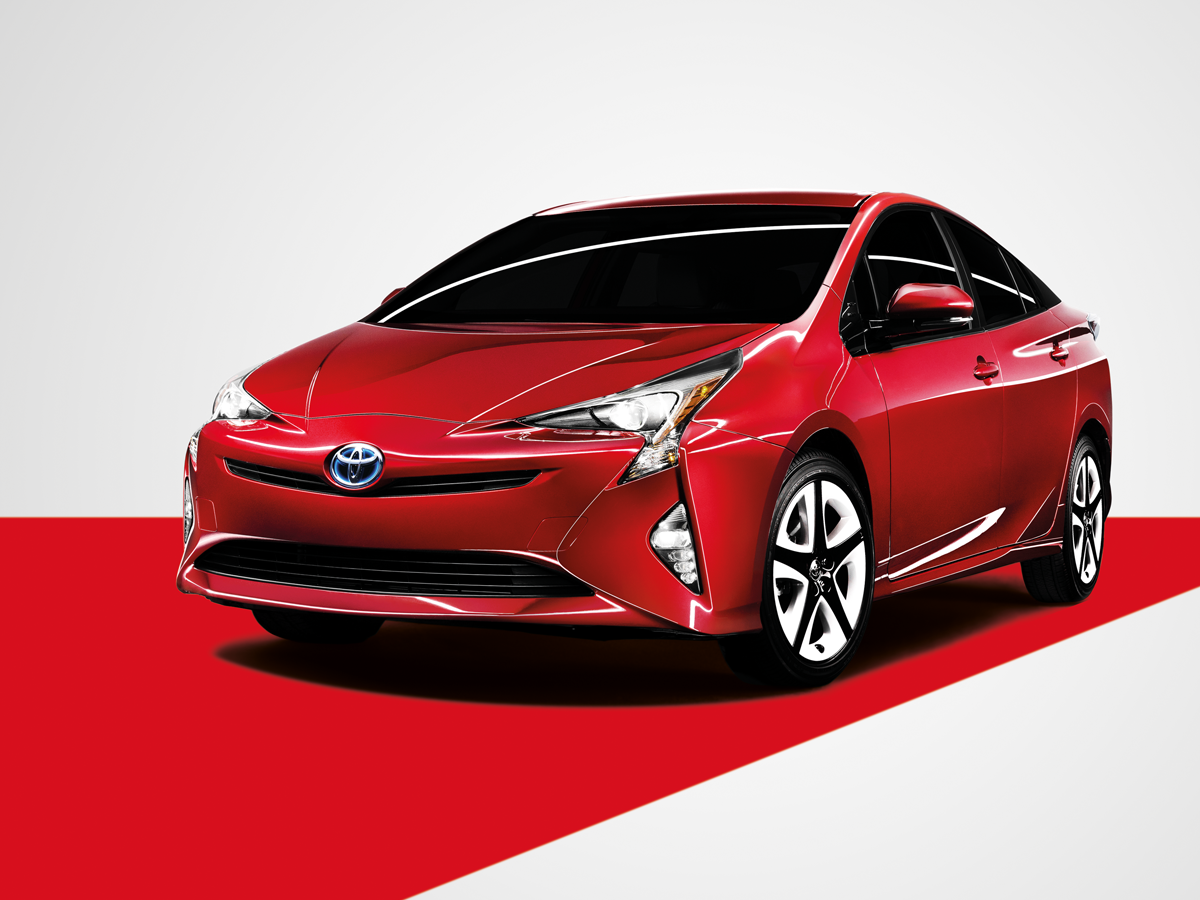 How could we start this round-up with anything else? Toyota's now iconic machine kickstarted the hybrid trend over two decades ago, and this reimagined 2017 edition brings it bang up to date.
DESIGN: Marmite modelling
There are some things you can't admit to in Stuff HQ – such as having owned a Microsoft Zune, subscribing to Tidal, or appreciating the design of the Prius. And yet, look at those striking proportions and sharp lines. Things are no different inside, with white gloss trim gleaming out of an otherwise dim interior. Most divisive of all is its stubby drive selector lever, which looks daft but is a breeze to use.
DRIVE: Urban warrior
Toyota's great eco-car has stepped up its game to ensure it keeps the hybrid crown. Its fourth edition is a genuinely good hatchback drive. It's still best cruising around town, but performs well on motorways with tight steering and sturdy grip.
TECH: Sparkling duals
Tesla may be the king of in-car tech, but the Prius is still a nerd's delight. Instead of a traditional dashboard it's got a pair of 4.2in colour screens that display stats such as speed and fuel level. Step up from the entry-level Active trim and you also get a head-up display that projects the same information onto the windscreen.
WHAT I LOVE ABOUT IT
It ain't easy being an icon. Yousetthe pace while everyone does their best to tear you down. That's why I can empathise with the Prius. It's a game-changer, and its latest update only cements its status as the car of choice for visionaries and Uber drivers.
TECH SPECS
● Engine: 1.8L petrol hybrid ● Economy: 94.1 mpg ● Power: 122bhp ● Emissions: 70g/km ● 0-62mph: 11.4 seconds ● Top speed: 111mph
STUFF SAYS: ★★★★✩
The Walkers Crisps of hybrids: not audacious but likely to be the most popular
BMW i8 (from £106,300)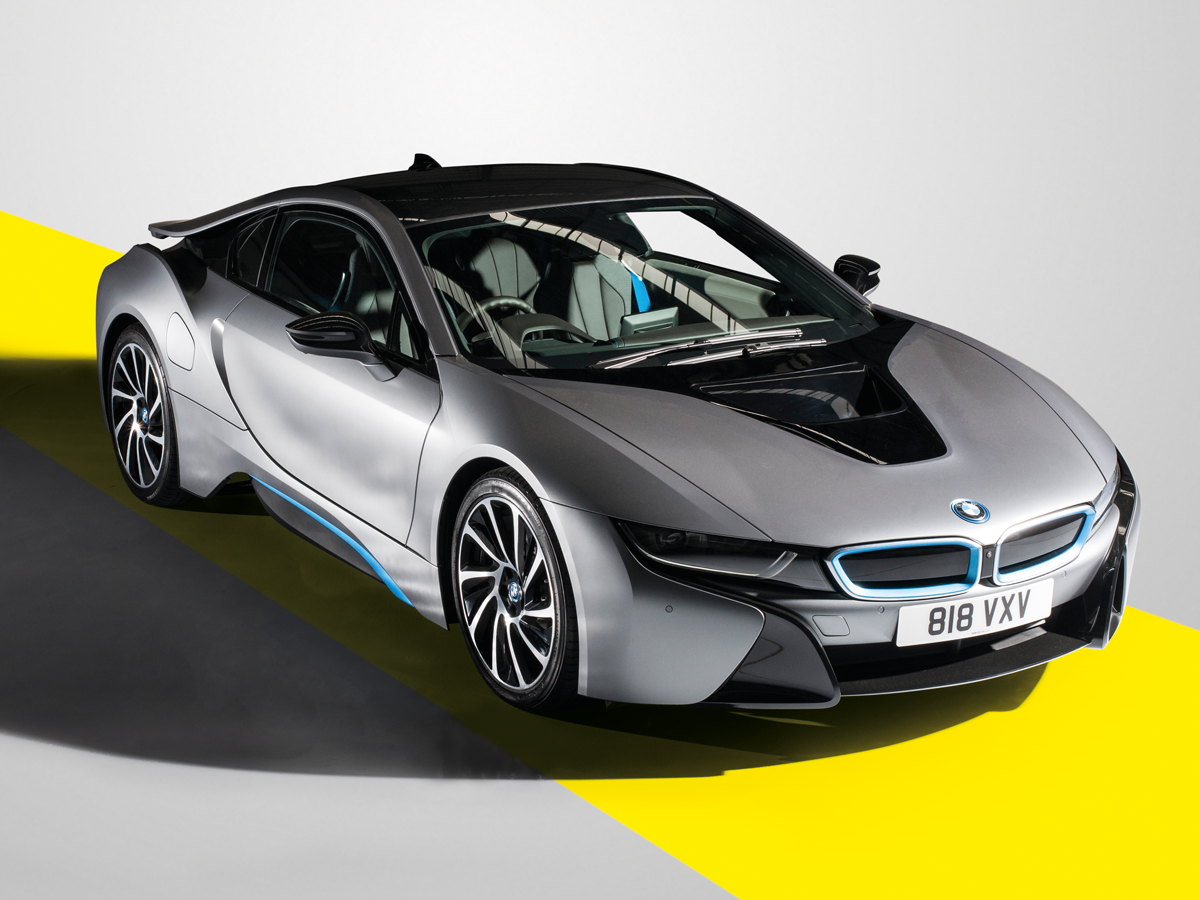 You don't need a utility belt or secret cave system to own BMW's i8 – hybrid hypercars aside, there's nothing else that comes close to matching it for style or substance.
DESIGN: Doors of perception
That unmistakable grille might give the game away, but the i8 doesn't look like any other BMW. This cutting-edge coupé sits bum-scrapingly low to the ground, with aerodynamic curves and cutouts that wrap around the cabin like something straight out of Formula 1. Subtle, this most definitely is not – even if you opt for a sensible paint choice. And of course, it has scissor doors that are every bit as awesome as they look. OK, so there's no dignified way of climbing in and out of this carbon-fibre tub, and tight car parks will become the bane of your life, but still… scissor doors!
DRIVE: Faster pussycat
At best, the i8 can manage 20 miles of all-electric range, but using it solely for crawling through commuter traffic would be a travesty. There might only be a 1.5-litre motor from a Mini Cooper over the back wheels, but combined with the electric motor up front it's as though you're behind the wheel of a supercar. You'll hit 62mph in 4.4 seconds, and move on into licence-losing territory shortly after. It feels planted to the road, though it won't let you have quite as much fun as the rear-wheel-drive M5. If pure driving thrills are all you're after, you might have to go back to a planet-killing fossil-fuel motor.
TECH: Scrolling start
The i8 feels as futuristic inside as you'd expect, with an all-digital dash and BMW's excellent iDrive infotainment system. It's one of the most intuitive sat-nav systems out there, letting you scroll through menus with the chunky control knob. Bluetooth, USB and voice commands all come as standard, but CarPlay and Android Auto don't make the cut, and the UI relies too much on multiple menus. Parking sensors are a godsend, though, because rear visibility isn't great. Even the key-fob feels suitably sci-fi, showing how much charge you have left and whether you remembered to lock the doors.
WHATI LOVE ABOUT IT
I could tell you it was the spaceship styling. I could say it was the ridiculous power delivery when petrol and electric motors are working together in Sport mode. But let's be honest: it's the doors. No matter where you pull up in one of these, simply popping open those scissor doors guarantees a big smile.
TECH SPECS
● Engine: 1.5L petrol hybrid ● Economy: 134mpg ● Power: 362bhp ● Emissions: 49g/km ● 0-62mph: 4.4 seconds ● Top speed: 155mph (Restricted)
STUFF SAYS: ★★★★★
With its futuristic good looks and impeccable performance, the i8 is the ultimate hybrid
HYUNDAI IONIQ (from £20,585)
Toyota might have ruled the hybrid roost for two decades straight, but Hyundai's new hatchback spells the end of an era: its Ioniq is the Prius-killer we've been waiting for.
DESIGN: Plain smart
While the new Prius has been made to get a rise out of stunned bystanders, Hyundai's Ioniq looks like any other hatchback. Because not everyone wants a car that screams "Welcome to the world of tomorrow!" It's a restrained
 affair inside as well, with plenty
 of soft-touch plastics and robust
 switches giving things a smart if 
dull feel. For a more classy setup
 you'll want the Golf GTE, but the Ioniq still delivers 
good visibility, plenty of comfort 
adjustment and well-set pedals. So, as much as it might be a tad
 boring to behold, it's also the kind
 of car that you can happily live
 with in the long run.
DRIVE: The force awakens
The Ioniq is a unique beast among eco-minded motors. You can get it in hybrid, plug-in hybrid and fully electric form, but we've gone standard hybrid for simplicity's sake. While it's a tad slow to creep away from the line, you'll be in for a thoroughly slick ride once it's up and running. It's a quicker beast than the Prius too, even if you're not investing in this thing for its sprinting credentials. The Ioniq is a city car through and through, and it's here where its light and easy-to-manage steering shines. But trek out onto a speedier B-road and it's reassuringly adept there as well, with plenty of grip, slick control and smooth braking.
TECH: Trim and proper
Sold on an Ioniq? You're gonna want to upgrade to a premium trim. This swaps out its standard 5in touchscreen in favour of an 8in version with TomTom sat-nav – essential if you're having to suffer the ever-shifting roads of a chaotic metropolis. Better still, it comes with life-long map updates and connectivity with both Apple CarPlay and Android Auto. Neither of these will bag a stack of apps for your motor, but they do give you an easy way to tune into the likes of Spotify and Audible. Plus, you'll have a lot less trouble replying to texts and calls while keeping your hands wheelbound.
WHATI LOVE ABOUT IT
Like my dad, the Ioniq is conservative to a tee. But hey, this isn't a car for boy racers. It's for folk who've got a few jitters about making the switch to a hybrid. Given just how hassle-free it is to drive, this is the first hybrid I'd recommend to petrol traditionalists like my old man.
TECH SPECS
● Engine: 1.6L petrol hybrid ● Economy: 78.5mpg ● Power: 139bhp ● Emissions: 79g/km ● 0-62mph: 10.8 seconds ● Top speed: 115mph
STUFF SAYS: ★★★★✩
It might not be especially flash, but the Ioniq is a quality Prius alternative
VOLVO XC90 T8 (£61,705)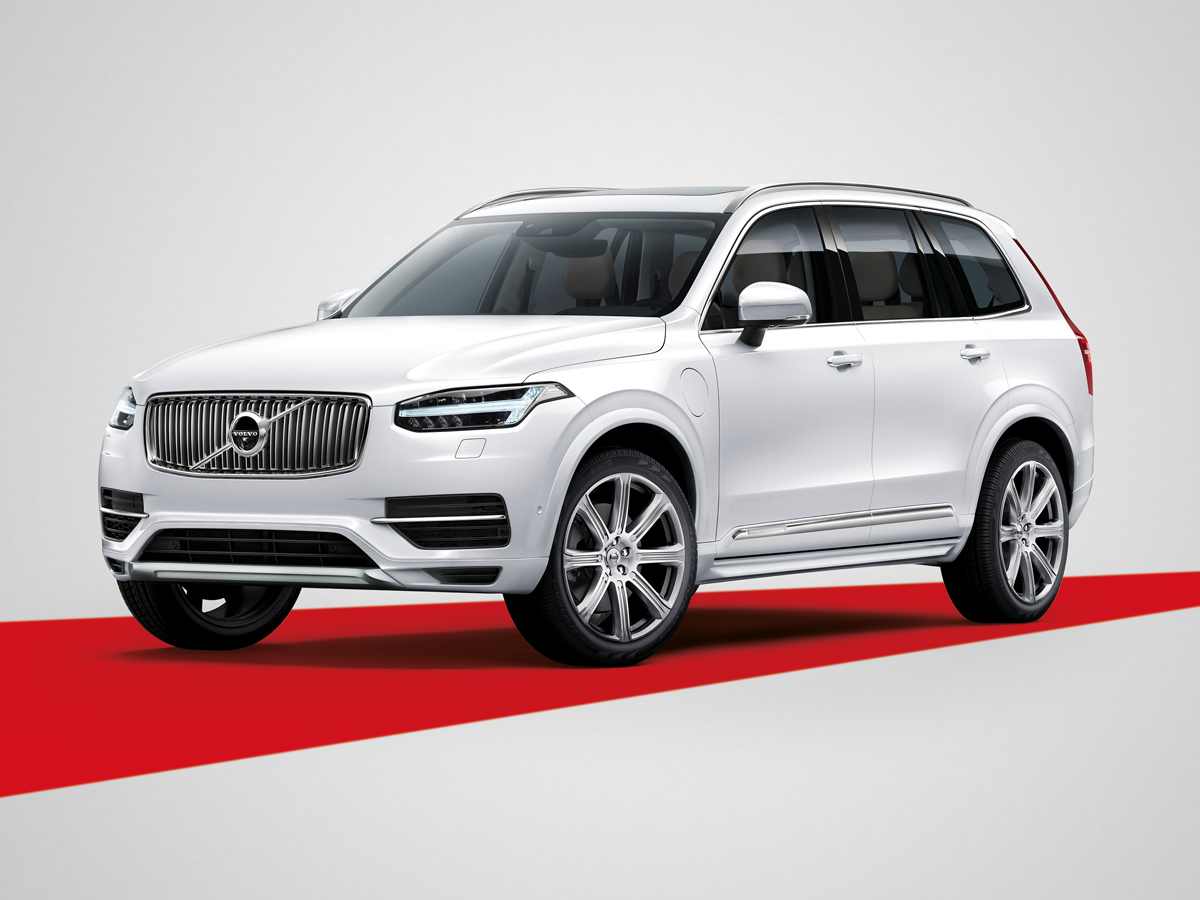 A monster 4×4 that doesn't bring the Thames an inch closer to flooding Chelsea? The Kensington set will be all over this jollier kind of green giant…
DESIGN: Big love
Volvo's mantra for the XC90? Bigger is best. So while this car's five-metre length is tastefully designed, you're reminded of every centimetre when you try to park it.Atleastthecomboofa12.3in display and reverse parking camera means you can see how close that rogue shopping trolley is. Better yet, we enjoyed being able to stick a bike in the boot without removing either of the wheels.
DRIVE: Crazy horses
The two engines here combine to give you 400bhp – 38 more than the BMW i8. Don't go eyeing one up at the lights, though – the XC90 is a lot heavier. But take it 'off-road' and you'll find it's fully capable of carrying you to your rural retreat.
TECH: Easy lover
This car has so much tech we're surprised it has enough room for two engines. From lane assistance to a head-up display and electronic air-con, the only thing you need to do while driving is stay awake. And the Volvo will help with that too, with a slew of coffee cup holders and a Bowers & Wilkins stereo.
TECH SPECS
● Engine: 2L petrol hybrid ● Economy: 134.5mpg ● Power: 400bhp ● Emissions: 49g/km ● 0-62mph: 5.3 seconds ● Top speed: 140mph
STUFF SAYS: ★★★★★
A different kind of luxury SUV, this is an essential if you want a big, green car
GOLF GTE (from £29,980)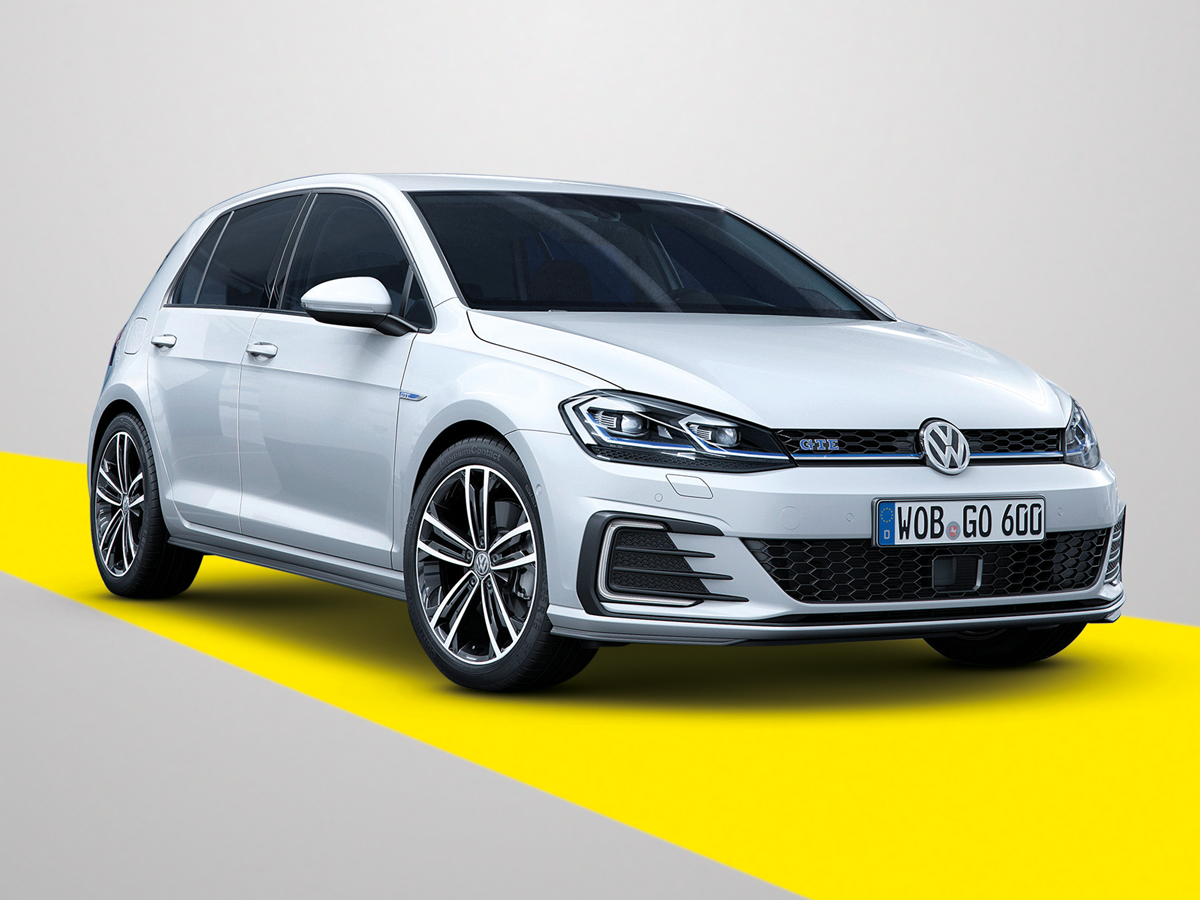 The world's most iconic hatchback has gone hybrid… and this plug-in performer is keeping the Golf's sporty heritage alive.
DESIGN: Practical motor homie
If the GTI was a wild teenager, the GTE is that same teen but with stubble and a slightly less inflated ego. This car still has touches of boy racer inspiration, such as its LED lights, sporty-looking steering wheel and whooshing air vents at the front. There's also the subtle yet striking electric blue trim to set this Golf apart from the rest, plus the plush blue stitching on the seats and wheel.
DRIVE: Classic and spurts car
We spent most of our time driving in hybrid mode, though there are sportier all-petrol modes on offer (and you might need them all if you forget to plug this car in to charge). The steering is assured, and it tops up hills with effortless power.
TECH: Waft hi-fi
As the first Golf to be fitted with gesture controls for audio and navigation, you might think the GTE would put paid to awkward menu systems, but nope, they're as obedient as a toddler. Elsewhere all the standard in-car tech boxes are ticked, including Apple CarPlay and parking sensors front and rear.
WHAT I LOVE ABOUT IT
I learned to drive in my mum's old Golf (02 number plate), which had a sealant problem. In winter it smelt like a terrapinarium, but that was the price of freedom. Slinking along in this GTE, I'm thinking the Golf has sure come a long way.
TECH SPECS
● Engine: 1.4L petrol plug-in hybrid ● Economy: 166.2mpg ● Power: 201bhp ● Emissions: 40g/km ● 0-62mph: 7.6 seconds ● Top speed: 138mph
STUFF SAYS ★★★★✩
A fine plug-in hybrid that's a breeze to drive – job done, Volkswagen
TOYOTA C-HR (from £23,685)
Car makers have been prophesying the hatchback's doom for as long as they've been hailing the end of the petrol engine – is this crossover model the future of both?
DESIGN: Gasoline and hatches
Toyota might call it 'Coupé – High Rider', but the C-HR doesn't ride that much higher than a regular hatchback. Mind you, the swept rear end – complete with boot spoiler and light clusters that wouldn't look out of place on the USS Enterprise – certainly delivers on the Coupé part. In fact, this car is unlike anything else in Toyota's garage at the moment, and is a world away from the ugly Prius of old. The radical design does make things quite cramped in the back, and the tiny rear windows won't please claustrophobics, but at least the five-door layout makes it practical enough to get a couple of kids in and out of their child seats.
DRIVE: Noise keep swinging
With the same 1.8-litre hybrid petrol engine as the Prius, the C-HR is good for a few miles of all-electric range at best. Most of the time you'll be using both motors together, with even a gentle prod on the accelerator needing petrol power to get you moving. Assisted, you'll hit 62mph in 11 seconds. Put your foot to the floor, though, and the CVT automatic gearbox hikes the revs, keeping them there until you're up to speed. The drone is loud, unmissable, and irritating when you're eating up motorway miles. The steering feels woolly when you head into the country too, but the low centre of gravity helps to give you confidence going into corners.
TECH: I touch my shelf
The centre console is dominated by Toyota's Touch 2 infotainment system, sitting high up to make it easier to glance at while you're driving. You get DAB, sat-nav and Bluetooth, but the 7in screen isn't very sharp and the UI is clunky. A reversing camera and both front and rear parking sensors come in handy, because that fancy-pants back end doesn't give you much rear window to look out of.
WHAT I LOVE ABOUT IT
I get a certain kind of smugness behind the wheel of a hybrid, knowing I won't have to pull into a petrol station any time soon. With the C-HR, I got fantastic fuel economy after a long-distance motorway cruise – and without taking the massive embarrassment hit that comes with a Prius.
TECH SPECS
● Engine: 1.8L petrol hybrid ● Economy: 74.3mpg ● Power: 120bhp ● Emissions: 87g/km ● 0-62mph: 11 seconds ● Top speed: 105 mph
STUFF SAYS ★★★★✩
A high-riding alternative to Toyota's Prius, but without that famously divisive styling
THE VERDICT
With something here for every budget and way of life, we've proved hybrids aren't just for minicab drivers. They can be practical, big enough to carry the entire family around in luxurious comfort, or they can be faster to 60mph than a petrol-guzzling sports car.
Which one is right for you, though? That depends entirely on what you'll be doing with it. For holidays with the whole family, it's tough to beat the high-riding Volvo XC90. The BMW is of course the most expensive car on test, but it's easily the most desirable, and now you can pick one up in soft-top Roadster trim, it's the obvious hybrid hero to replace the traditional sports car.
For the rest of us on more realistic salaries, Hyundai and VW have very worthy alternatives to Toyota's Prius, but the car that started it all remains a safe bet – even if it's not the most engaging thing to drive.
NEXT YEAR'S GARAGE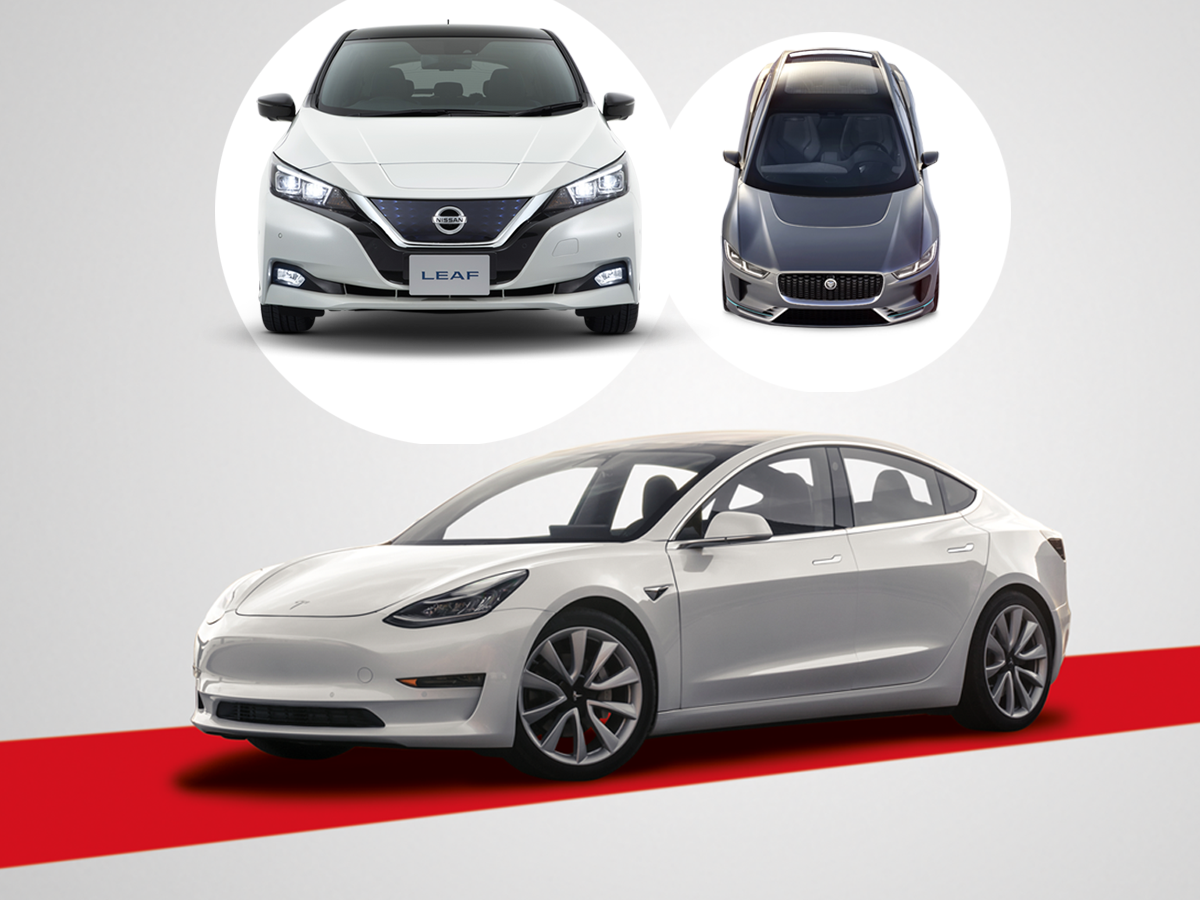 Prepared to wait a bit longer and go the whole hog with an electric car? There are plenty to choose from already, but here are three up-and-comers that have only recently snuck onto our radar.
TESLA MODEL 3 (from US$35,000)
For the longest time, you could only talk about the Model 3 in terms of what it might be: the iPhone of electric cars. But now Tesla's first affordable motor is officially on the road in the US, and early reports indicate it's every bit as amazing as we'd hoped. With a gorgeous design that's every bit the equal of a Merc or Beemer, a range of up to 310 miles and of course a smorgasbord of self-driving smarts, it looks as though Elon Musk has actually delivered on his vision of a car that can change the world. The only problem? We might not be able to get hold of one in the UK until 2019.
NISSAN LEAF (from £16000)
Not content to let Tesla and BMW scoop all the 'entry-level electric' dosh, Nissan's newly refreshed Leaf has a 235-mile range, hits the UK in January next year and is built to be driven with only one pedal. Think of it as the elderly eco-statesman of the bunch.
JAGUAR I PACE (from £60,000)
And then there's this bad boy. A proper electric sports car and the first zero-emissions Jag, the I-Pace can dash from 0-62mph in around four seconds while managing up to 300 miles on a charge. Tesla's Model S is still the speed king, though, boasting 0-60 in 2.3 seconds.