IFA 2014: New Motorola Moto X is the flagship phone you design yourself
Metal and glass? So 2013. You can kit out this 5.2in full HD Android with a wooden or leather back...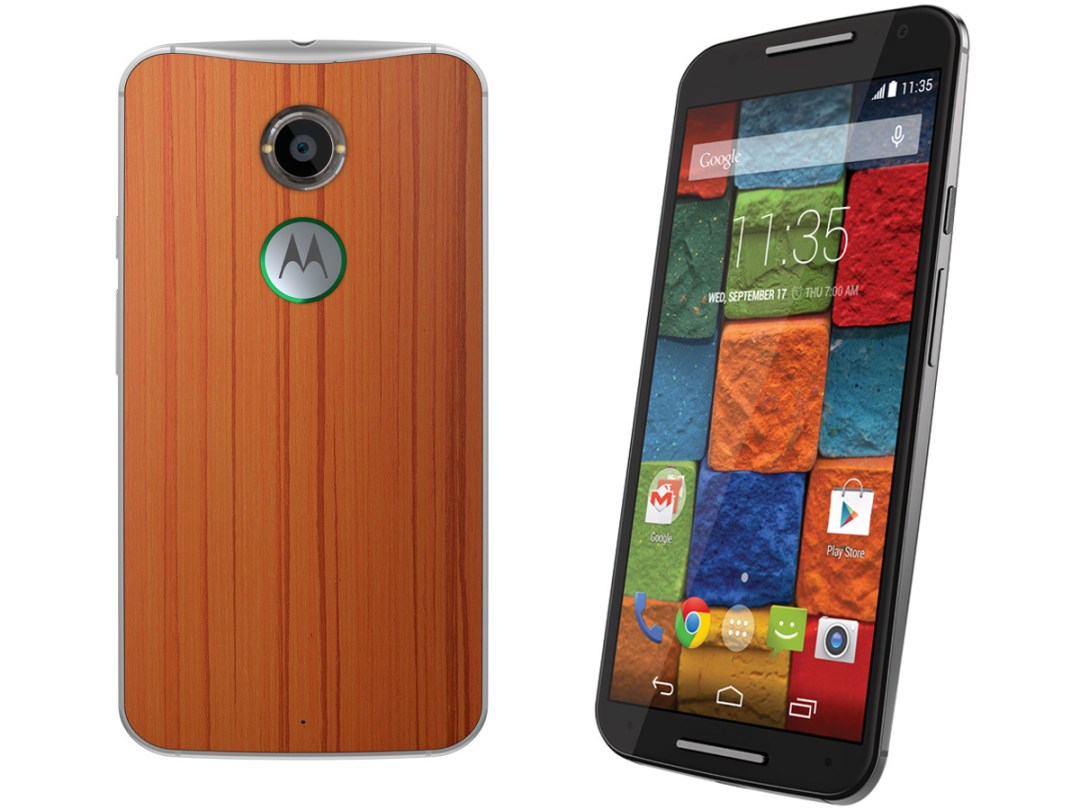 Forget the Samsung Galaxy Note 4's faux-leather back – the new Motorola Moto X has a real one.
The 2014 version of Moto's flagship smartphone takes the Moto Maker concept pioneered on last year's model and raises it to the next level.
You can now choose from 25 different styles for the back of the phone, including real leather and wood – in four different varieties each – plus 10 accent colours and two front colours. Don't fancy a leather-backed phone? There are 17 different plastic backs to choose from too. It also keeps the curved back of last year's model and has an aluminium frame.
But the Moto X is more than just a pretty face.
READ MORE: Sony Xperia Z3 Compact is a 4.6in mobile to give the iPhone 6 nightmares 
SPEC HAPPY MOTO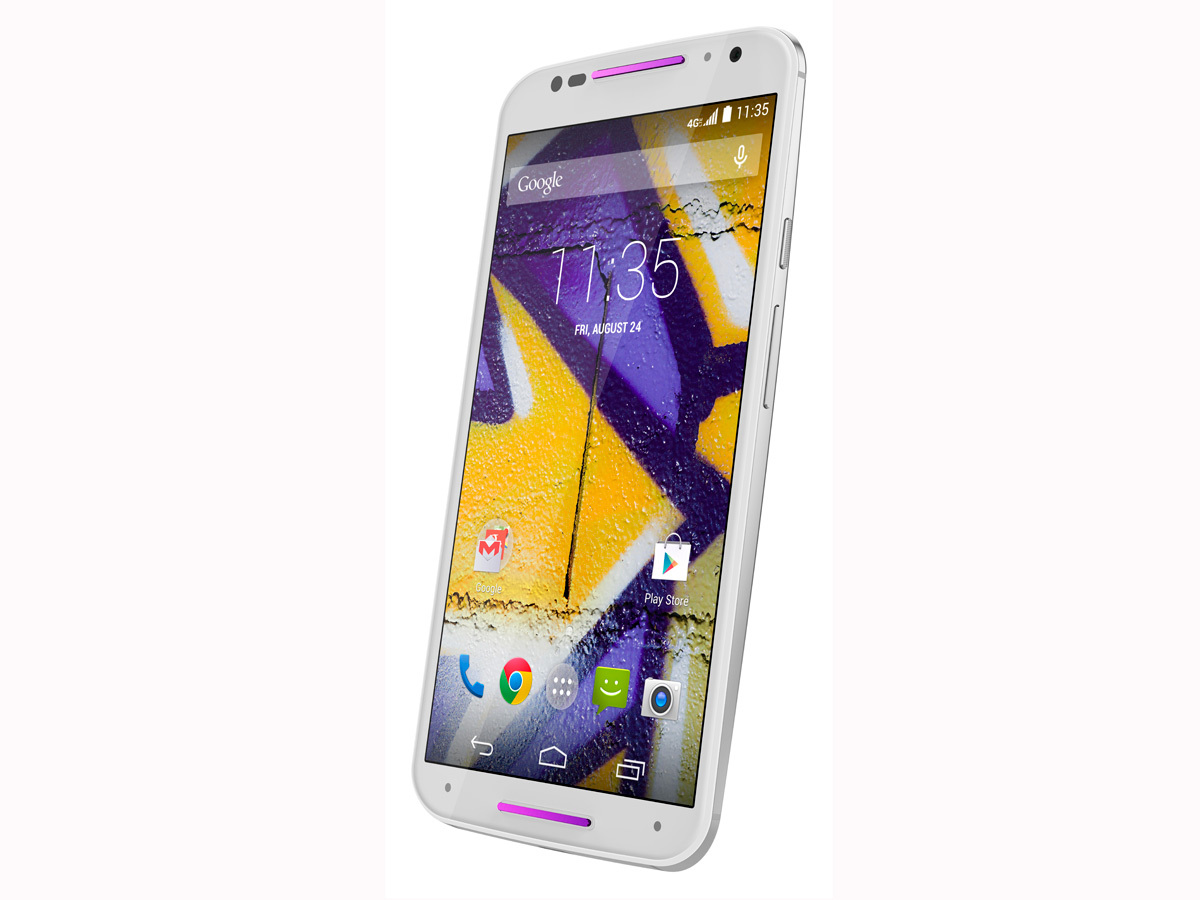 Make no mistake, the Moto X 2014 is a premium, powerful device that on specs alone looks fit to sit at the top table with the Samsungs and Sonys.
It has a 5.2in 1080p full HD screen with a pixels-per-inch count of 423. That's a major upgrade over last year's model, which had a 4.7in display and 720p resolution, although it still lags behind the 2K LG G3 and Note 4 on the resolution front.
It's powered by a Snapdragon 801 processor clocked at 2.5Ghz – which puts it on a par with the Samsung Galaxy S5, HTC One (M8) and LG G3 – and has 2GB of RAM.
It has a 13MP rear camera capable of shooting 4K video footage – up from 10MP last year – and 2MP front camera that can be activated by saying "Take a selfie" via the Moto Voice app. In fact innovative control is at the heart of the new Moto X, with the rear camera activated by twisting your wrist twice, and a host of other gestures also on hand, such as the ability to silence calls or alarms with a wave.
Android 4.4 Kitkit will be on the device from launch, and because the X runs an almost vanilla version of Android future updates should arrive on the device swiftly.
Battery life could be a worry – the cell inside the Moto X is a mere 2300mAh affair, whereas the LG G3's is 3000mAh and the HTC One (M8)'s is 2600mAh. Offsetting that, though, is the fact that by adding the optional Turbo Charger you can give it 8hrs' worth of juice in just 15 minutes.
READ MORE: HTC Desire 820 packs a 64-bit processor and 8MP selfie snapper
So how much will it cost?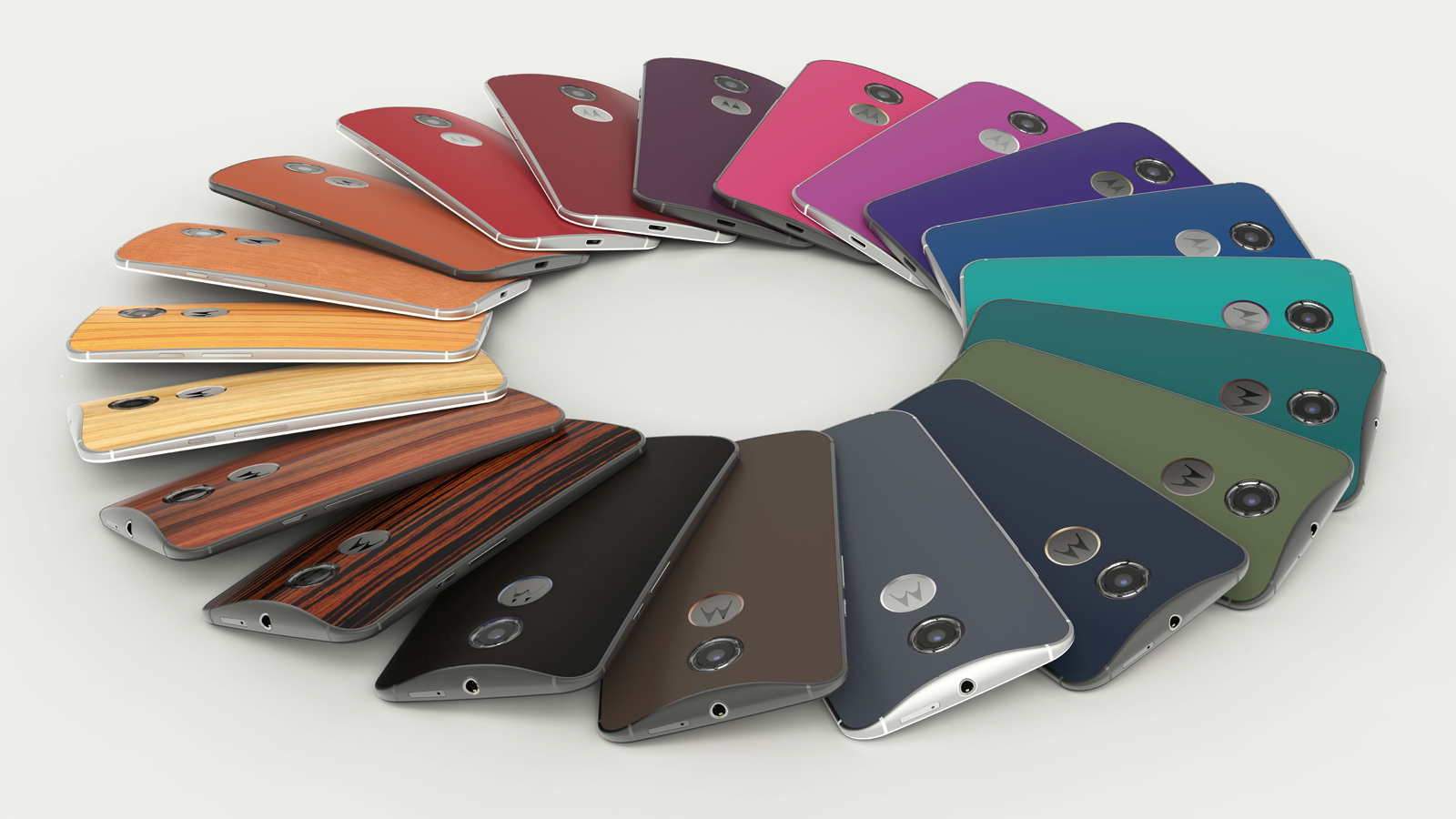 The Motorola Moto X 2014 will be available in the UK from the end of September, with prices starting at £420 for the 16GB versions. We'll have a full review nearer the release date, but for now you should probably check out our extensive Moto X hands-on review to see what we think of it so far.
READ MORE: Moto X hands-on review