IFA 2014: Moto 360 is £200 and coming to the UK in October
Motorola finally reveals all the Moto 360's specs and full details of when you can get your hands on its smartwatch stunner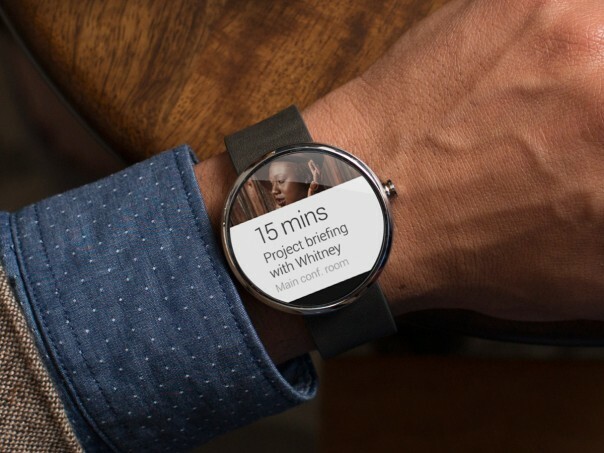 Building the first truly beautiful smartwatch takes time. As one Motorola exec jokes to us, "it's like trying to fit a square peg in a round hole". But finally the Moto 360 is ready.
Black leather and grey leather strap editions of the sexiest smartwatch so far are going on sale in the US today and coming to the UK in early October. The price? £200. Yes that's quite a bit more than an LG G Watch or Samsung Gear Live but the £200 does include a bundled wireless charger and anyway, once you've clapped eyes on the 360 there's no going back to square wristwear.
Those gorgeous stainless-steel strap editions are planned for a release later in the autumn, with no UK pricing yet but a US$300 pricetag in the US. That's US$50 more than the leather-strapped watches, so expect to pay a bit more for the metal band in the UK too. Motorola also told us that extra leather bands will cost US$30.
In the UK, stockists will be Amazon, Tesco, John Lewis, O2 and Phones4u at launch, so there should be plenty of chance to see a 360 in the flesh before you buy.
Now, how about some specs? After months of waiting plus a couple of leaks courtesy of Best Buy, Motorola is doing the honest thing and telling us exactly what's inside. 
No spec surprises
The Moto 360 looks to match up to its Samsung and LG rivals with 4GB of internal storage, 512MB of RAM and an unspecified Texas Instruments OMAP 3 processor. There's a 320mAh battery under the hood, which Moto says will last a day of 'mixed use'. There's no microUSB or magnetic charging cradle – the 360 charges wirelessly, with the dock coming as part of the bundle.
That glorious round screen is a 1.56in backlit LCD and has a decent resolution of 320×290 with a pixel density of 205ppi; that's almost as sharp as the Samsung Gear Live. It's covered in Gorilla Glass 3, too, and the whole device is waterproof and dustproof up to IP67 certification.
On the inside you'll find an optical heart-rate monitor which tracks your BPM throughout the day and on command with a built-in pedometer for step counting. As with the other Android Wear watches we've seen, it's compatible with smartphones running Android 4.3 Jelly Bean or higher, with Bluetooth 4.0 LE taking care of the connection.
Now for some vital stats. It's reasonably chunky at 11.5mm high and with a diameter of 46mm – in other words, it takes up the same amount of wrist space as a regular watch. The leather band model weighs in at a light 49g, with no weight confirmed yet for the stainless steel edition.
Still wavering? Our full review of the Moto 360 is winging its way on to Stuff.tv very soon. For now, read our hands on first impressions with photos of both leather and steel straps.