If the S5 wore armour: meet the Samsung Galaxy S5 Active
UPDATED 22/05/14 This rugged monster appears to be a tougher version of Sammy's super-charged flagship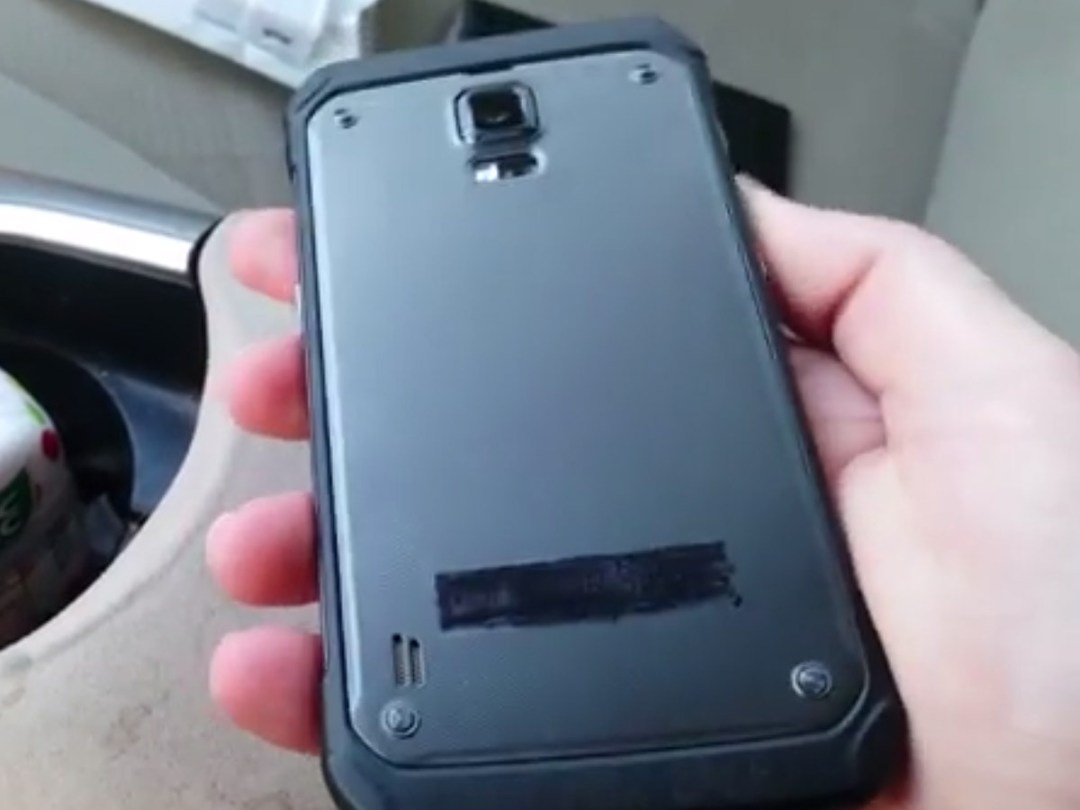 Despite the Galaxy S5 already featuring a waterproof body, Samsung still looks set to release a Galaxy S5 Active model, if the latest leaks prove to be true.
A video posted to Youtube by TK Tech News shows off the allegedly genuine Galaxy S5 Active, and it appears to have the same physical front navigation buttons as the previous model.
The mysterious markings surrounding the buttons have yet to be explained, but they could be a way to keep track of and differentiate between various pre-release devices. A fingerprint-scanning home button has yet to be confirmed.
It's encased in what appears to be a thick, durable rubber bumper which should provide ample protection from drops, bumps and scrapes.
Unlike the Galaxy S4 Active, the S5 Active also appears to have an AMOLED display, which is great news for screen lovers as the Galaxy S5 has one of the prettiest smartphone screens we've ever laid eyes on. 
Removing the rubber-sealed back cover reveals a removable battery and microSD slot,  and the same heart rate sensor and camera that grace the rear of the Galaxy S5 are also present.
That's all the information we have on the Galaxy S5 Active for the time being, but it seems genuine to us. Either that, or someone's created a very convincing fake shell for the Galaxy S5.
Stay tuned for more info, as and when we get it.
Update 22/05/14: The S5 Active makes another on-camera appearance , this time strutting off its Snapdragon 801 processor, which produces some formidable numbers during benchmark tests.
READ MORE: Samsung Galaxy S5 review
[via Droid Life]