HTC Amaze 4G aka Ruby gets spotted, snapped and specced
HTC's latest smartphone wants to Amaze you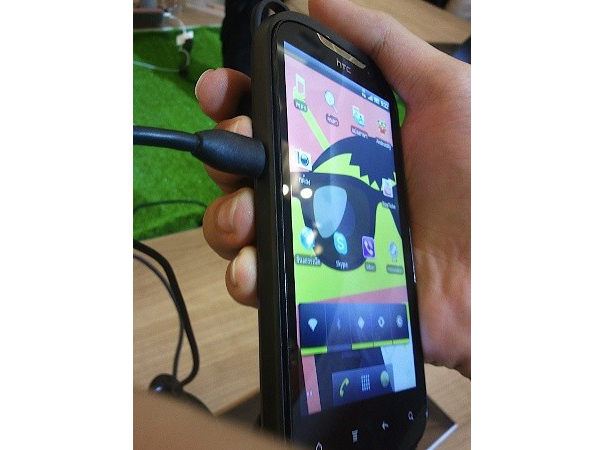 Remember the HTC Ruby we caught wind of last month? Well, it's had its gemstone moniker scrapped and replaced with a new handle – the Amaze 4G. Forming part of the 8-strong assault on the mobile industry from HTC, information on the Ruby/Amaze has so far been pretty scant.
Now, thanks to those intrepid explorers over at Droid Sans who managed to snap some shots of it in prototype form, we know the Amaze 4G is powered by a dual-core 1.5GHz processor, packs 1GB of RAM for a bit of glitch-free multitasking, 16GB of storage, has a 4.3in 960 x 540 pixel qHD display and a dual-cam, LED flash setup – an 8MP snapper round the back and a 2MP front-facing one for video calls or bouts of narcissistic indulgence.  If you squint really hard, you can just about make out those features on its about page. Luckily for us, someone has already done the blurry translation.
It's tipped to come packing the latest 3.5 version of the Sense UI, running alongside Gingerbread 2.3 and its branding in previous blurry snapshots suggests this high-powered smartie is going to be a T-Mobile exclusive. So far so powerful – but the information ends here. With HTC yet to announce its mobile army, it's likely we'll hear more on this subject very soon.
Also
HTC Bliss could be smartphone nirvana
HTC Vigor gets paper in the wild
HTC Omega first hands-on pics spotted