HDR TVs don't get much bigger (or cheaper) than this HiSense monster
HiSense sees sense, sells new TV for cents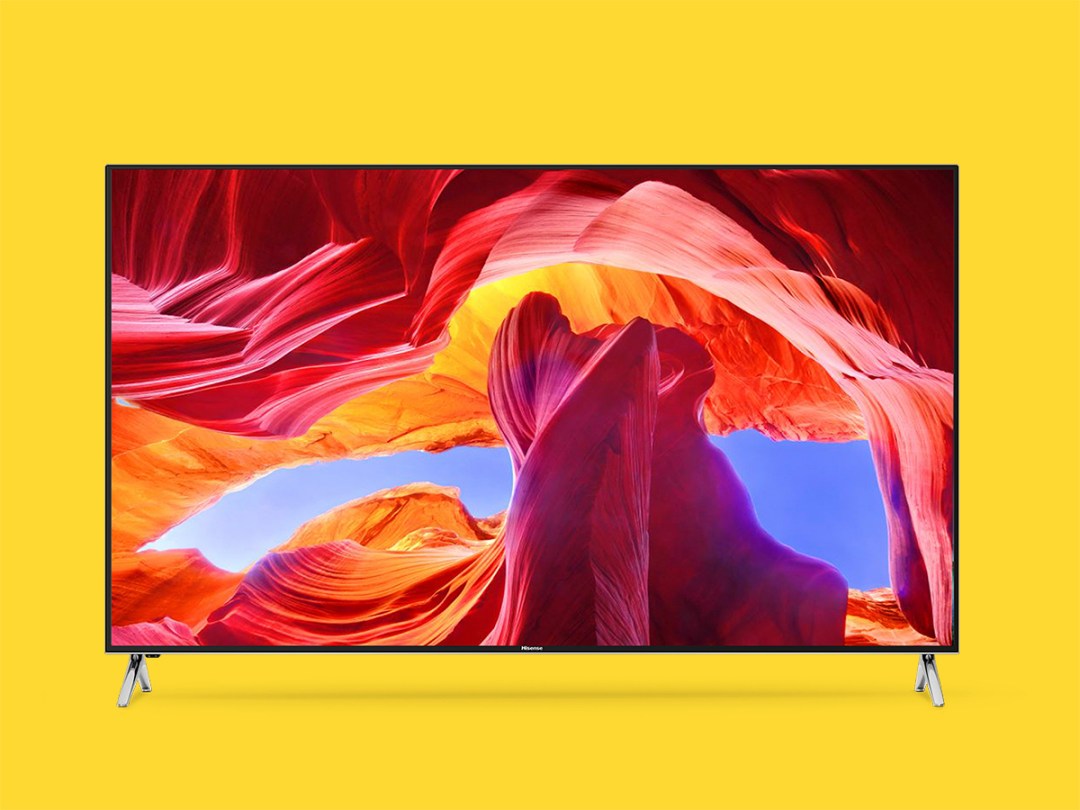 4K and HDR – the two magic words you should be looking out for if you're after a TV in time for 2016's summer of sport.
This top TV tech usually carries a hefty premium, but HiSense is doing things a little differently with the 75M7900. It's a colossal 75in set, sure, but it's nowhere near as expensive as its big-name rivals.
75in screens from the likes of LG, Sony and Samsung will typically set you back £5000, but HiSense has managed to do it for half the price. It doesn't look like it's made many sacrifices to get down to £2500, either. 
4K resolution is a given for a top-spec 2016 TV, but HDR is the icing on the cake. Think of 4K as more pixels, but HDR as "better pixels", with brighter highlights, a wider colour range and more detail in darker scenes on video that supports it. 
If you thought quality kicked up a gear when we from standard def to HD, you ain't seen nothin' yet.
There's plenty of ways to get HDR video onto the set, with Smart TV and on-board Wi-Fi for streaming Netflix and Amazon Prime Video.
The 75M7900 is ready for Ultra HD Blu-ray, too, with two HDMI 2.0 ports on the back and a USB 3 port for playing 4K off a memory stick.
With Euro 2016 and the Rio Olypmics, plus a packed F1 race season, Wimbledon and the Ryder Cup all kicking off over the summer, now's the time to think about upgrading your TV ready to catch all the action.
If HiSense has ticked all the boxes, you can pick up a 75M7900 today for £2500.