Harley Davidson heads back to the (flat) track with this beastly racing bike
But what's a flat tracker? Good question. Read on.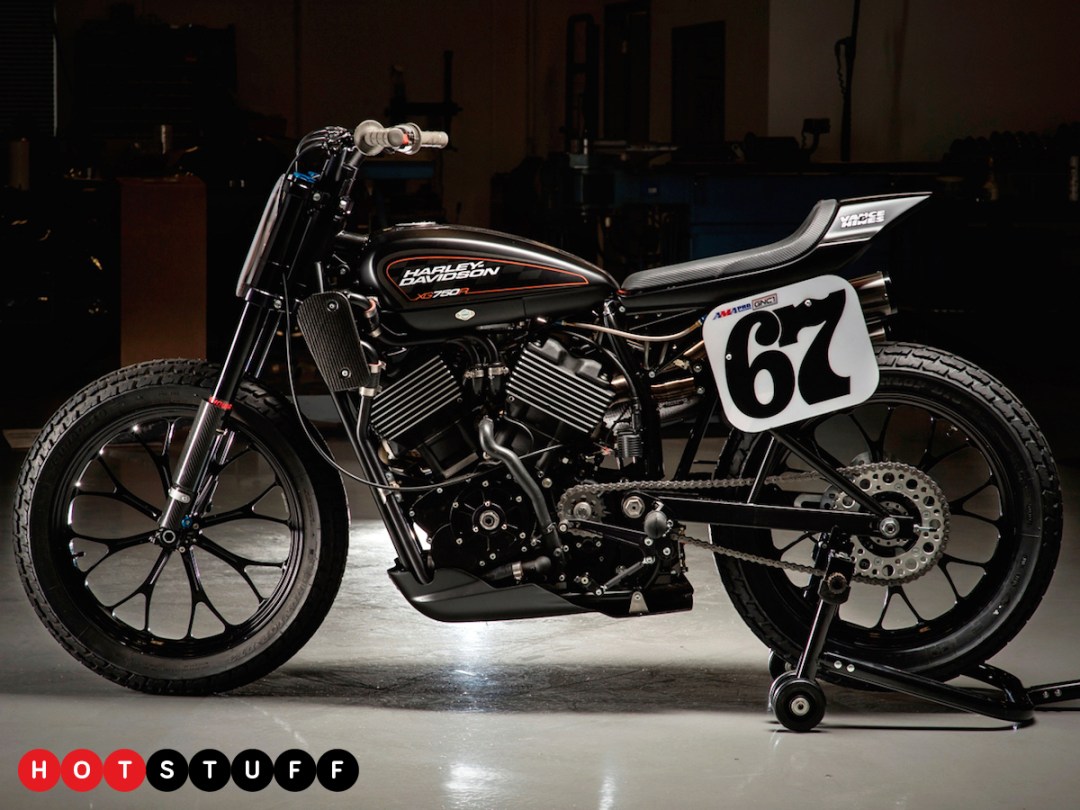 What's all this flat tracking business?
Something to do with Ikea? No, that's flat packing – and we're not sure that's considered a sport. Flat tracking is basically motorcycle racing on an oval track that's covered in something slippery, like mud or gravel. Speedway is probably the most famous variant here in the UK, but it's slightly different in the States: they use brakes, but we don't because we're mad. Plus the bikes look way cooler.
What has Harley-Davidson got to do with it?
Believe it or not, the ubiquitous manufacturer of raucous hogs and choppers has also been a key player in the US off-road racing scene since its inception in the early 1900s. Plus, its flat track bikes have been dominating the scene since the 70s.
The XG750R, that you are ogling here, is the first all-new flat track race bike in 44 years and it will do battle on slippery surfaces across the US of A this season.
It looks beefy, what powers it?
The 750cc Revolution X V-Twin engine from the sleek Street 750 is nestled in amongst the chunky bodywork, but drag racing enthusiasts Vance & Hines Motorsports have fettled it to ensure it delivers some gut-busting performance.
Any figures sprung to mind?
It's all a bit hush-hush at the moment, but you can bet your bottom dollar that power has climbed considerably from the base bike's 53bhp, and weight has been dramatically reduced to increase acceleration. In fact, the minimum weight set by GNC1 regulations is just 136kg, so it'll be as close to a rocket-propelled bicycle as you can get.
It looks ace, can I buy one?
Harley-Davidson has said that the XG750R is "strictly for racing" and "will not be offered for sale at this time" but it seems a shame to waste those bespoke Vance & Hines pipes and oversized race plates.
However, there are plenty of H-D custom shops out there, such as the formidable Shaw Speed & Custom in East Sussex, who would be willing to transform your Street 750 into a flat track warrior if you're pockets are deep enough.