Google's new phones are reportedly named the Nexus 5X and Nexus 6P
Latest report suggests that the LG and Huawei phones will maintain naming conventions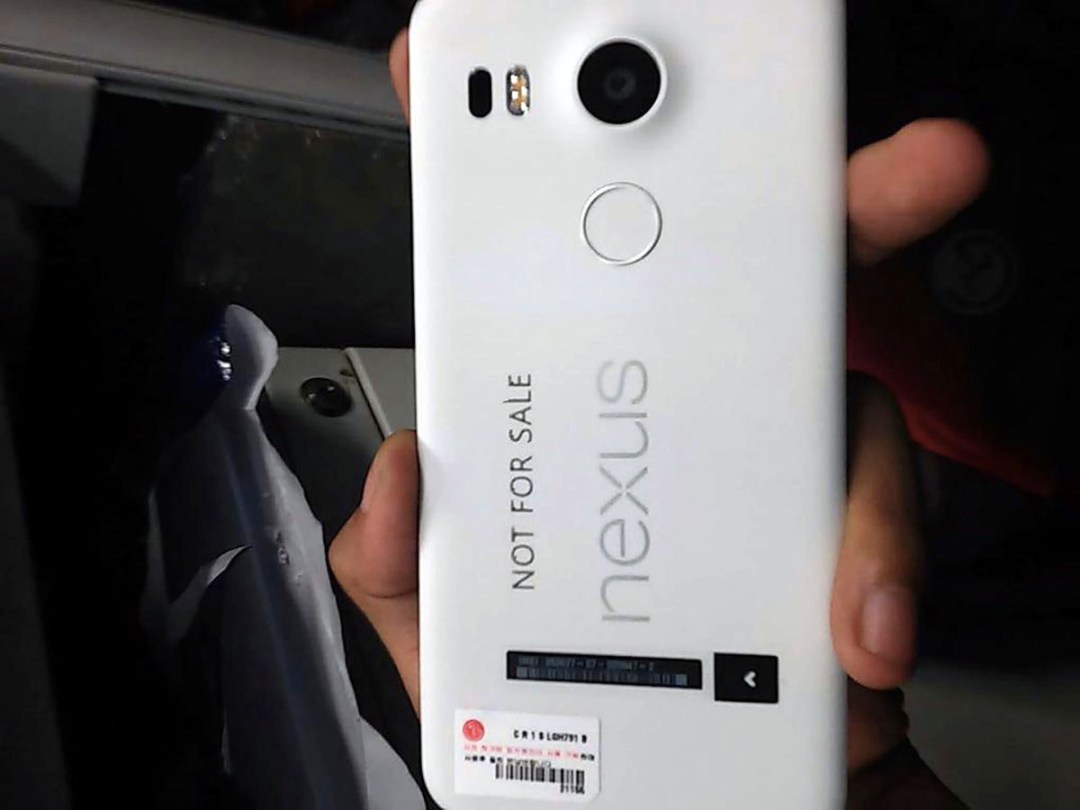 We've heard so much about the two new Nexus phones over the past several months (since February!) that it's starting to feel like the only thing we don't know about them are their proper names. And we might know those now, too.
According to a report from Droid Life, the two phones will tweak the existing naming conventions of the last two Nexus phones: LG's smaller handset will be named the Nexus 5X (leaked photo above), as we've heard in recent weeks, and the Huawei-made larger phone will reportedly be called the Nexus 6P.
Why those names in particular? Well, if we had to guess… LG's phone is slightly larger than the old Nexus 5, with a rumoured 5.2in display, so you might say it's a Nexus 5 XL. Meanwhile, the Huawei device is said to be 5.7in, so maybe we'll call that one the Nexus 6 Pint-Sized. In any case, if the names above are true, we should find out soon: Google will reportedly announce both on 29 September.
Both devices should launch with Android 6.0 Marshmallow and feature fingerprint sensors – natively supported now in Marshmallow, of course. Reports say the Nexus 5X will feature a 1080p display, along with a Snapdragon 808 chip, 3GB RAM, a 2,700mAh battery, 16-megapixel back camera, and USB Type-C connector.
Meanwhile, the Nexus 6P is slated to have a Quad HD display covering those 5.7in, with a rumoured Snapdragon 820 chip within, a 21-megapixel camera, and USB Type-C. Some details are still missing, naturally, but we've seen a ton of leaked photos of both devices, and it won't be long before we have official confirmation, it seems.
[Source: Droid Life]