Google – 18 new Android phones in 2009
It's all very well Spotify announcing an exciting new Android app, but at the moment we've still only got a pitiful two phones to try it out on – the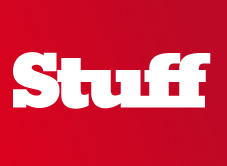 It's all very well Spotify announcing an exciting new Android app, but at the moment we've still only got a pitiful two phones to try it out on – the T-Mobile G1, and HTC's impressive Magic.
Luckily, the Android army will be growing faster than we anticipated this year – according to Google, there'll be a minimum of 18 new Google phones launched in 2009. That's great news for us, and nerve-wracking for Apple as it prepares to show off its iPhone 3.0 update.
Of course, we've many a whisper from most manufacturers about their Android plans for this year: Samsung has confirmed the i7500 with possibly two more close behind (see above), Acer has thrown its hat into the ring and Motorola is strongly tipped to be in the game before the year is out.
But they'll have to be busy bees if they're all going to turn rhetoric into shiny reality and live up to Google's demands. As ever, we'll bring you all the news as it breaks.
via Engadget