Gear up for outdoor life with Stuff Magazine's June issue!
All the latest kit for cycling, surfing, swimming, hiking, camping and more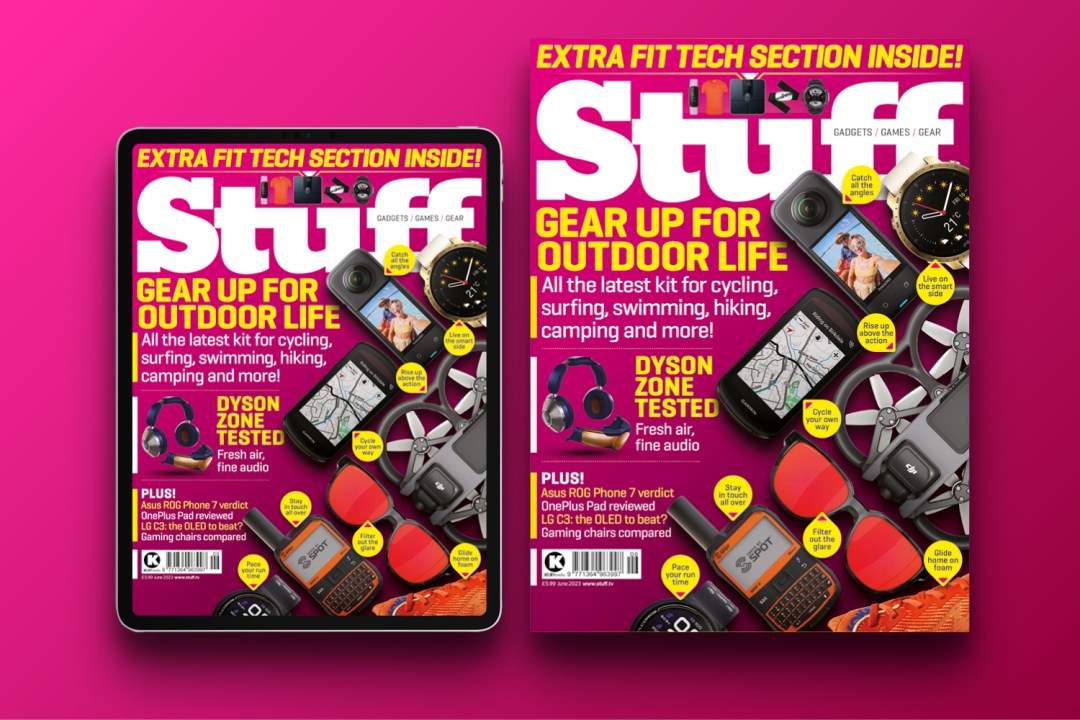 The latest issue of Stuff Magazine is out now and as you might have guessed from the title, it's all about the outdoors. We've got all the gear you'll need for stacks of different activities, whether you're an experienced cyclist or just dipping your toes into wild swimming. We also look at some of the latest electric bikes plus cover lots of cool gear for camping, paddleboarding, trail running and more, plus the latest drones and action cams to capture your exploits.
And as if that wasn't enough, there's a dedicated fitness section at the back of the mag in association with Huawei. So we've covered all the latest in GPS fitness watches, fitness trackers, smart scales and and heart-rate monitors as well as running clothing and much more. It really is a complete guide to fitness tech (plus some apparel and accessories, too!)
Elsewhere this issue, we've got an in-depth look at the new OnePlus Pad – and we test the LG C3 OLED TV, Arlo's Pro 5 security cam and the Honor Magic5 Pro (because almost everything has to be Pro these days). We also Long Term Test the latest Asus ROG Phone to see if it can take gaming handsets to another level plus compare some super-comfy gaming chairs – as well as reviewing the latest games to play while sitting in them.