Fully Charged: Pebble Time app hits iPhone, and the Mad Max flamethrower ukulele
Get the week going with our Monday morning roundup of top tech news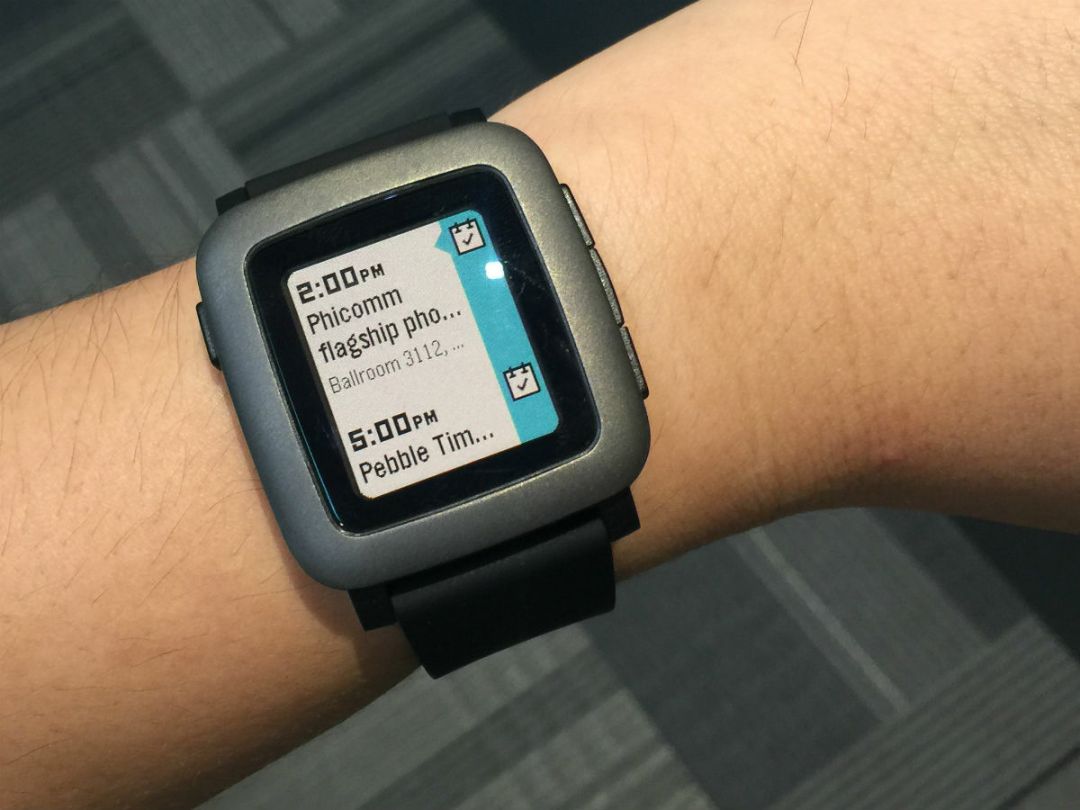 Pebble Time app hits iPhone
Last week, Pebble raised a stink about the absence of its Pebble Time Watch app from the iOS App Store, pointing the finger at Apple for not moving quickly enough to approve the app for release. With the Pebble Time a competitor to Apple's own Watch, it seemed there was some insinuation that Apple wasn't playing fair with its usual approvals process.
Late Friday, the problem appeared solved without further issue: Apple approved the app, and it became available worldwide within hours. Now, Kickstarter backers who receive their Pebble Time watch can grab the app and set it up with an iPhone, and all is well again between the tech companies.
"We thank Apple for honoring the people who love both their Pebble watches and Apple devices," reads a Kickstarter update. "Apple's attentiveness to the community means iOS Pebblers with iPhones can now enjoy both their Kickstarter rewards and Pebble's awesome iOS-compatible apps. We're glad to have Apple be a part of Pebble's journey then, now, and into the future."
[Source: Kickstarter]
The Mad Max-inspired ukulele
In a movie full of amazing, awe-inspiring sights, the Doof Warrior guitarist's flame-spewing axe was clearly a highlight of Mad Max: Fury Road – and now you can make your own. Only it's a ukulele instead of an electric guitar. Also, strapping yourself to a truck and zipping through the desert probably isn't advisable. But we're not here to tell you what to do with your life.
Seriously, though, this miniature version is super real and potentially super dangerous. Find the Make tutorial above, and please be careful, dear readers.
Splatoon meets Minecraft
We didn't think Nintendo's Splatoon was quite the total package, but at least it's a creative blast of quick-hit fun. And now you can try a fan-created riff on the Wii U game inside Minecraft for PC, thanks to this modded level for the latter. It's played in first-person and doesn't have the full scale of the Nintendo experience, but this one's a fan-made freebie for a much cheaper PC game – so give it a try.
[Source: SethBling via Polygon]
Look, it's robots falling down
Well, here's the funniest thing we saw all weekend. If you're concerned about robots taking over the planet… well, it won't be anytime soon if this video is any indication. The DARPA Robotics Challenge shows the progress of human-like robots, but also their obvious shortcomings.
This supercut isn't a fair or remotely balanced look at the weekend's events, but it sure is hilarious. (Just know that your laughter fuels their eventual uprising. You've been warned.)
[Source: YouTube via Engadget]