Fully Charged: Microsoft's smart (and neon) wireless charger, Lego Doctor Who and WALL-E sets, and the James Dyson Award accepting submissions
Our morning roundup has the tech and gadget news you need to start the day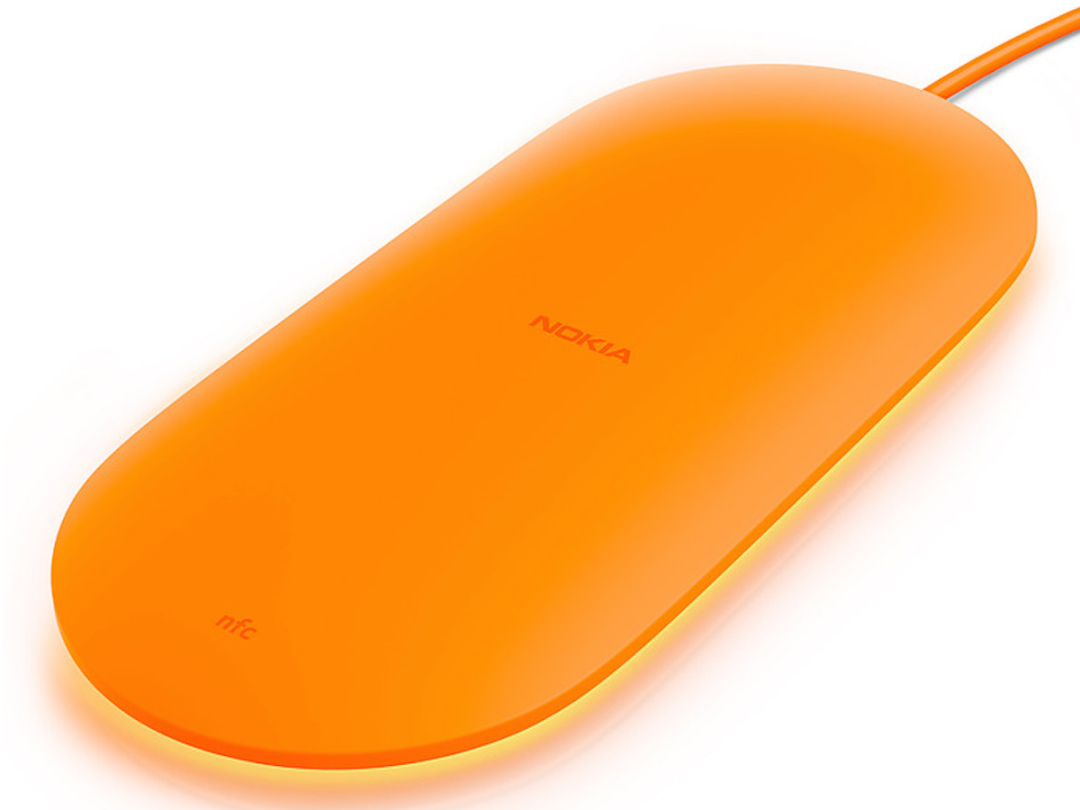 Microsoft's smart, glowing wireless charger
Some like their wireless device charging pads to be unobtrusive, and to just blend into the backdrops of their lives. Fair enough. But if you'd rather have something with a little (well, a lot of) flair, consider checking out Microsoft's new Nokia DT-903 Smart Wireless Charging Plate.
Indeed, the Nokia brand gets trotted out once more here, surprisingly; maybe this was planned to launch sooner and missed its target. Whatever the case, the DT-903 has a couple of standout features. First, it's super bright, emitting a neon orange, green, or white light depending on the model. You can customize the brightness and turn it off entirely during nighttime hours, but otherwise it's a big and bold effect.
And secondly, it has special smart features for Lumia phones paired over Bluetooth Low Energy. If your phone is running low, the plate will "breathe" out a lighting effect from the bottom to remind you to charge the device, and if you've missed notifications, a light on the charger will glow. Those features don't work with all phones, but really, you can charge anything with Qi wireless support – including Android devices.
The DT-903 is available now for US$60 (about £40), and if you really want to see the lighting effect in action, check out The Verge's hands-on impressions for more.
[Source: Microsoft via The Verge]
READ MORE: 9 ways Windows 10 shakes up Microsoft's smartphone experience
Lego's Doctor Who and WALL-E sets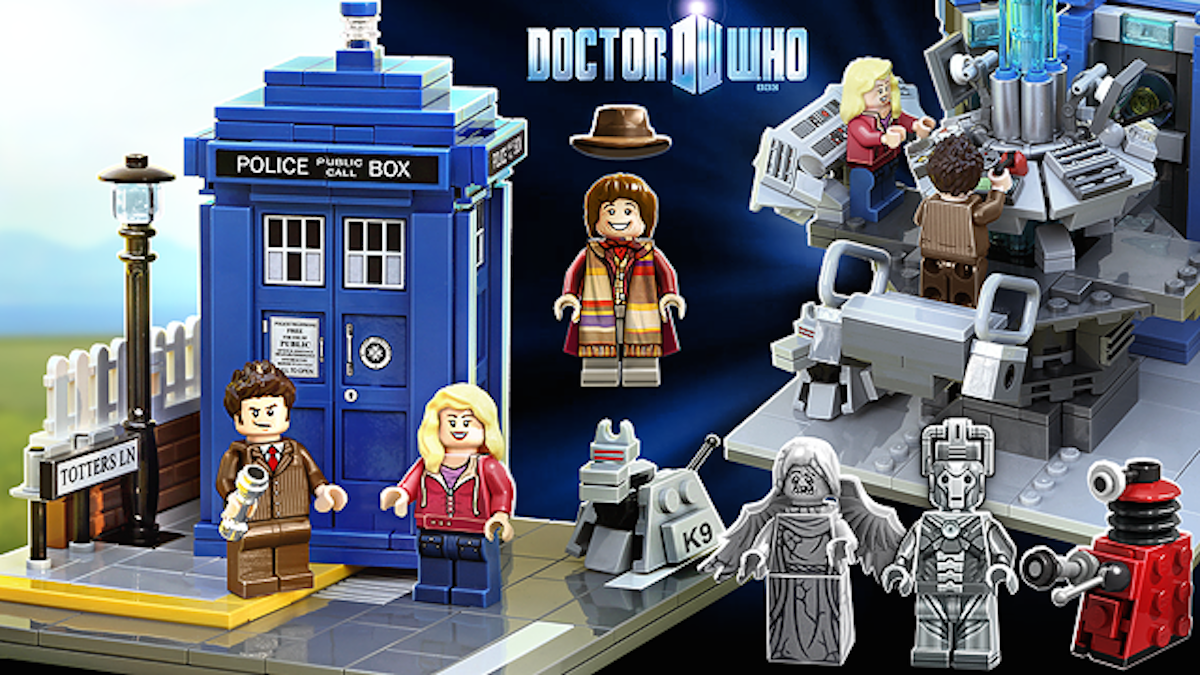 Producing licensed, nostalgia-stoking Lego sets is pretty much akin to printing money these days, so it's no surprise to see the plastic brick company pursue a couple more such projects. And as with the previous Ghostbusters and Back to the Future sets, these were proposed and voted on by fans.
Yesterday, Lego announced that the latest officially licensed sets to make the cut via its Lego Ideas programme will be based on Disney/Pixar's WALL-E and Doctor Who, respectively. Just the fan models/renders are available now, and the final versions may differ, but this is very cool news all the same for fans of either. We should see and hear more later this year.
[Source: Lego Ideas]
James Dyson Award 2015 opens up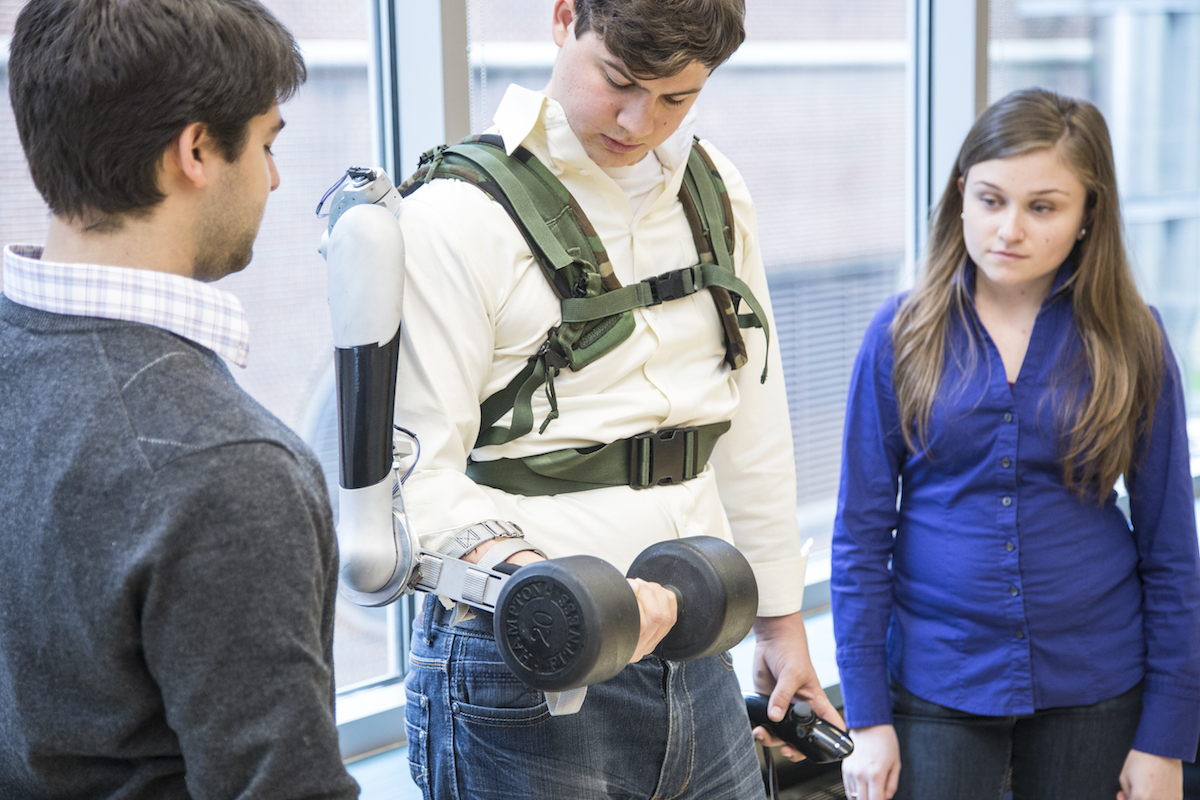 Kicking off with the challenge to "design something that solves a problem," the 2015 edition of the James Dyson Award – inspired by the brilliant inventor – has opened up for entries from 20 different countries. Any current university students (or recent graduates) studying product design, engineering, or industrial design can enter their inventions for a chance to win up to £30,000 for the top national prize, awarded late this year.
"Young people have the power to change the world through engineering. Each year the James Dyson Award sees truly remarkable solutions to real-life problems all approached from different angles," said Dyson himself. "No problem is too big and the simplest solutions are the best – use the award as a stepping stone to take your invention towards commercialisation."
The annual competition typically surfaces some pretty amazing new tech for helping the world in some meaningful way. Last year's international winner, James Roberts, designed the MOM, a low-cost inflatable infant incubator targeted at developing countries. The Titan Arm, pictured above, won the prior year's competition for increasing human strength for those recovering from injuries.
[Source: James Dyson Award]
READ MORE: Low-cost, inflatable infant incubator from UK wins James Dyson Award
Steve Jobs movie gets release date
The new Steve Jobs movie based on Walter Isaacson's sprawling biography of the late Apple co-founder and CEO just began filming, but it's already on track to hit cinemas later this year. Universal Pictures has announced a 9 October release date for the film in the hopes of drumming up buzz before awards season, much like Sony did with The Social Network a few years back.
Like that film, Steve Jobs is penned by Aaron Sorkin, although this biopic is directed by Danny Boyle (Slumdog Millionaire). Michael Fassbender is in the role as the iconic tech leader, while Seth Rogen portrays his Apple co-founder, Steve Wozniak. Taking an unusual narrative approach, the film will focus on three major product launches that Jobs headlined over the years for Apple and NeXT.
[Source: Deadline]
READ MORE: First look at the new big-screen Steve Jobs