Fully Charged: Meet Google's latest humanoid robot, and March's free Xbox games revealed
All the tech and gaming news you need to start the morning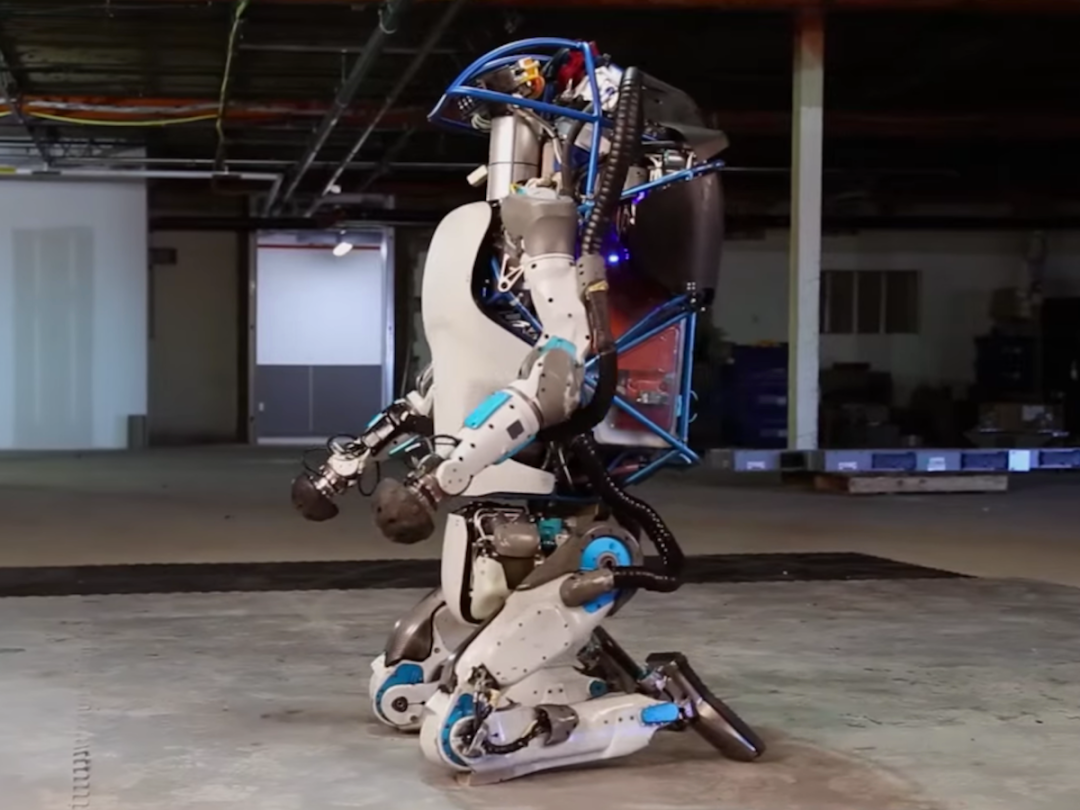 Meet Google's humanoid robot
The Google-owned Boston Dynamics makes some of the most eerily intelligent and responsive robots on the planet, including last year's four-legged Spot, and today they revealed the next-generation version of the humanoid Atlas.
As seen in the video, Atlas adapts to challenges and responds well to most common stumbles, although a squared-up strike to the back will still knock it flat. Atlas can get itself back up with some serious force, however, and we'd hate to see how the craft 'bot applies that power against humans once fully sentient. Someday…
[Source: YouTube via Engadget]
March's free Xbox games
Next month's free Games with Gold titles have been revealed for active Xbox Live Gold subscribers. On Xbox One, you'll be able to grab adventure game Sherlock Holmes: Crime and Punishment all throughout March, while action role-player Lords of the Fallen will be free from 16 March through 15 April.
Meanwhile, both Xbox 360 owners can snag strategy sequel Supreme Commander 2 from 1-15 March, as well as first-person shooter smash Borderlands from 16-31 March. And since both are being added to the backwards compatibility list, they are also playable on Xbox One as well. Not a bad haul for Xbox players – particularly since they're, you know, all free.
And don't forget to grab February's free games while you still can!
[Source: Major Nelson]
See the HoloLens Start menu
We've seen all sorts of fantastic-looking Microsoft HoloLens demos, but if you're curious how it actually feels to control the interface, here's a hint: this trailer for HoloLens app Actiongram includes footage of the headset's Start menu and interface. HoloLens is probably still a long ways out from hitting everyday consumers, but at least this is an early look at how we might be navigating our augmented reality futures.
[Source: YouTube via The Verge]
Jay and Silent Bob game on Fig
Big fan of Kevin Smith movies? So are the folks at game developer Interabang Entertainment, which is why they've teamed with the comedy director for Jay and Silent Bomb: Chronic Blunt Punch for PC and possibly also Xbox One and PlayStation 4. And it's crowdfunding now on Fig, the site that allows both players and proper investors to throw their money at projects.
Curiously, there's no gameplay footage of the side-scrolling beat-'em-up at present – just still images and concept art. Oh, and plenty of weed jokes, of course. If they can raise US$400,000 (~£285,000) in the next 36+ days, the game will go into production with an expected release target of February 2018. As of this writing, the project has pulled in more than US$50,000 (about £36,500) of that so far. Not a bad start.
[Source: Fig]