The 5 biggest Xbox Series X game reveals from Microsoft's showcase
From Halo to Fable and Forza, these are the trailers you need to watch right now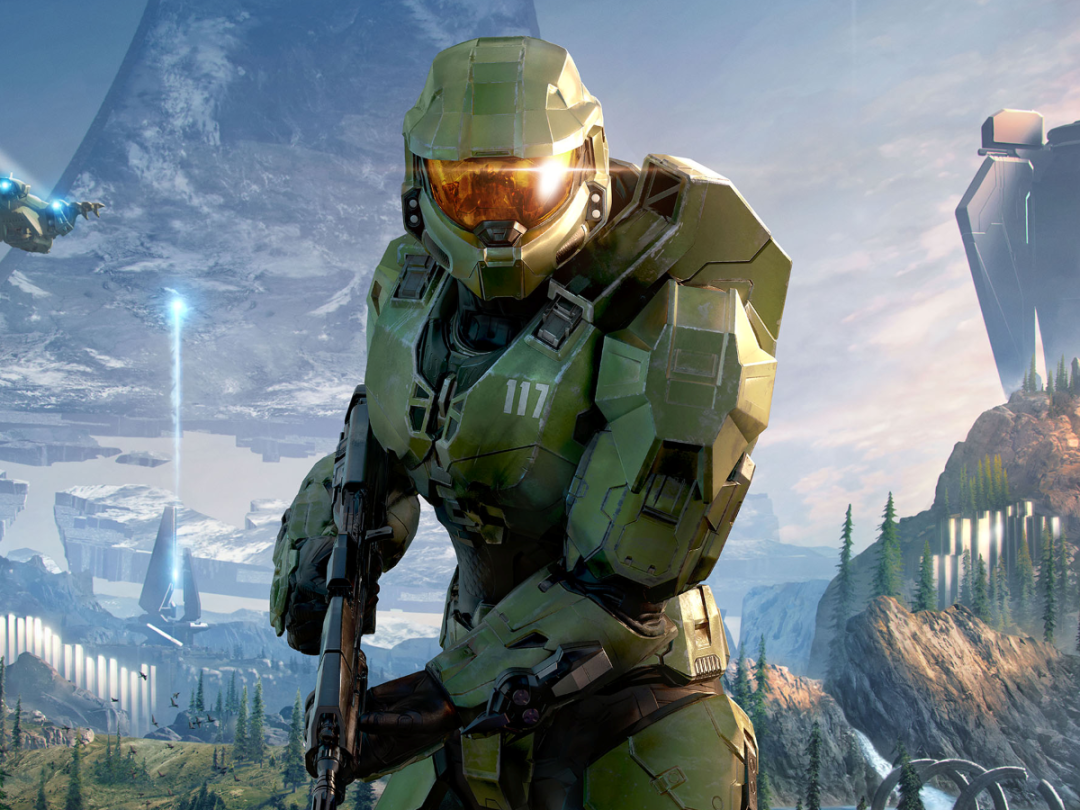 The Xbox Series X is only months away from releasing this holiday season, and now we have a much better idea of the kinds of games that might make you want to buy one.
Today, Microsoft held a showcase streaming event to spotlight numerous upcoming games, providing the first proper look at Halo Infinite gameplay while teasing out returns of major franchises like Fable and Forza, along with some seriously appealing originals.
If you didn't catch the stream live or just want to spend more time ogling these dreamy-looking next-gen creations, here's a look at the day's biggest and best Xbox Series X game trailers.
Halo Infinite
From the newly-revealed box art to today's first showing of actual gameplay, everything about Halo Infinite seems designed to make players fondly recall tearing into the original Halo: Combat Evolved nearly two decades back.
That's sure intentional, and after a few recent years of diminishing returns from the franchise, we say: bring it on. This single-player gameplay trailer looks pretty slick, with fantastic detail and smooth animation, yet it's undeniably classic Halo in action.
Microsoft plans to showcase multiplayer in the near future, too, but for now this strong sliver of campaign action has us believing that 343 Industries is very much on the right track with what's said to be Master Chief's most expansive campaign to date. And it's still also coming to Xbox One this holiday, along with Xbox Series X and PC.
Fable
Finally confirming loads of leaks, Microsoft finally unveiled a brand new game in the Fable universe, this time developed by the very capable Playground Games team behind Forza Horizon.
This first tease doesn't tell us too much, except that the new Fable will be both beautiful and silly, keeping the same kind of British humour that has set the enchanting earlier entries apart from the fantasy adventure pack. Again, it sounds like you'll create your own tale in the world through your decisions, and we're excited to see how this beloved franchise comes to life with a new developer and the Xbox Series X hardware behind it.
Forza
Speaking of Forza… Microsoft's racing series has long been a hardware showcase, and that's true again with the newly-unveilled Forza Motorsport entry from original developer Turn 10 Studios.
It's said to be early in development, so we probably won't see it at launch this holiday, but the stunning footage above is billed as being pulled directly from the in-game engine. Whenever this new Forza does come out, you can bet that it's the game you'll want to have to show off your amazing home cinema setup… and quite likely a rollicking sim-tinged racer, at that.
Avowed
Microsoft made a big pickup in the form of Obsidian Entertainment, makers of The Outer Worlds and Pillars of Eternity – and in addition to next week's early access launch of the colourful Everwild and a forthcoming Outer Worlds expansion, the studio showcased a first glance at its next original adventure.
Avowed is the game, and this teaser suggests a beautiful fantasy world with first-person role-playing gameplay. It's actually set in the same world as Pillars of Eternity, so there's plenty of rich lore to draw from already, but the isometric approach of those PC-centric games has been swapped for a richer, more immersive first-person approach here.
We're guessing this one isn't coming out anytime soon, but at least it's something appealing out on the horizon for Xbox Series X and PC.
Balan Wonderworld
Look, there were a lot of trailers for more adult-oriented games that usually fit the Xbox audience, but we can't help but be incredibly charmed by this first look at Square Enix's Balan Wonderworld for both Xbox Series X and Xbox One.
Releasing next spring, this dreamy 3D platformer hails from Sonic the Hedgehog creator Yuji Naka with design from original Sonic artist Naoto Ohshima as well. That influence is strongly felt within the trailer above, which shows a game with a lot of creative spunk and heart – and perhaps one that can provide a Mario-esque alternative on Xbox.
Granted, Sega's own 3D Sonic games were widely hit-or-miss in quality, but there's a lot to be hopeful for here with Balan Wonderworld.