Fully Charged: Dishonored 2 announced, and Jurassic World smashes records
Get the week rolling with our Monday morning compilation of tech and entertainment news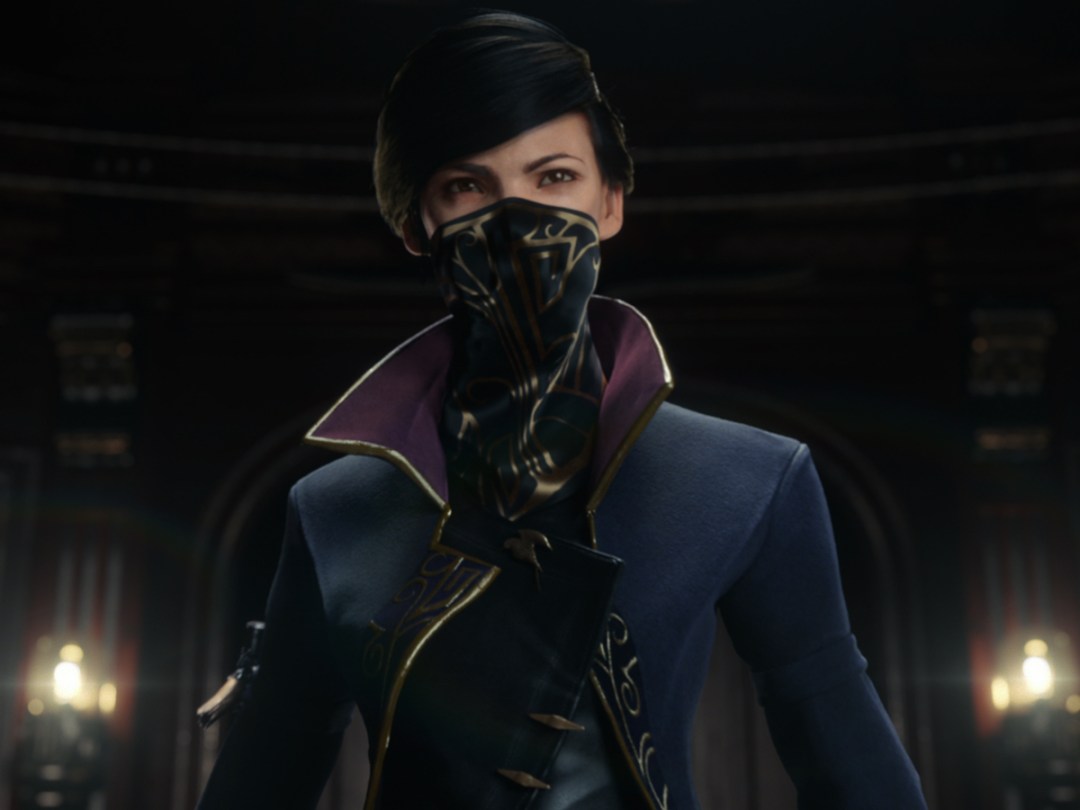 Dishonored 2 and HD remaster revealed
Bethesda's E3 press conference brought us a great look at Doom and an even better, impressively robust look at Fallout 4, but that wasn't all: it also delivered official confirmation of Dishonored 2, the sequel to 2012's excellent stealth-action favorite.
Set 15 years after the original, Dishonored 2 introduces a new playable lead – Emily Kaldwin – alongside Corvo Attano, and lets you utilize fantastical skills as you hunt down enemies in a new city called Karnaca. The sequel is due out next spring for PC, Xbox One, and PlayStation 4.
And if you missed the original, no sweat: Dishonored: Definitive Edition will hit Xbox One and PlayStation 4 this holiday season, packing in all of the downloadable content and giving the game a nice visual boost along the way.
[Source: Bethesda Blog]
Jurassic World breaks box office records
Critics may be mixed on the fourth entry in the Jurassic Park series, but it's abundantly clear that people really, really wanted to see it. Jurassic World smashed through expectations to become the biggest worldwide box office opening of all time, with estimates projecting a weekend haul of US$511.8 million.
The tally could change (up or down) by the time final numbers are released later today, but estimates show a U.S. haul of US$204.6 million – just a couple million shy of The Avengers – and US$307.2 million from the rest of the world. If the numbers hold up, Jurassic World will be the first movie to make half a billion U.S. dollars on its opening weekend. And don't worry: Chris Pratt is locked down for sequels.
[Source: The Verge]
NASA is uploading 4K 60fps videos
Love outer space footage? NASA is upgrading its tech to ensure you get the best around, and will be uploading 4K footage to YouTube at 60 frames per second. The above trailer is a quick teaser, but we're excited to see what kinds of odd space details we notice at such high resolutions. Granted, it's less likely to be sightings of new planets and stars than floating specs of astronaut food, but we'll take it all the same.
[Source: YouTube]
Super Smash Bros. DLC
Nintendo's newfound commitment to downloadable content – shown splendidly with Mario Kart 8 – continues with Super Smash Bros. for Wii U and Nintendo 3DS, and the company has announced a new slate of add-on characters, stages, and costumers for the fan-favourite fighter.
Leading the pack is the release of Ryu from Street Fighter II as a playable character, along with a stage based on his backdrop from the arcade classic. Additionally, Roy from Fire Emblem is another new playable fighter, and the previously announced Lucas from Mother 3 is now available. Ryu and his stage are available for £5.39 on either platform (or £6.29 for both), while Roy and Lucas cost £3.59 apiece for one system or £4.49 for both.
Nintendo has also released a slate of Mii Fighter costumes – including ones based on Akira and Jacky from Virtua Fighter and Heihachi from Tekken. And if you want everything released today, it'll set you back £26.68. And don't forget the Amiibo: Nintendo showed a handful of new ones, and teased that every Smash Bros. character will eventually receive on (including Ryu).
[Sources: Nintendo UK on Twitter, Eurogamer]