Fully Charged: Bid on the crystal Halo 5 helmet, and ad-free YouTube Red is live
Get caught up on the tech news you need to start the day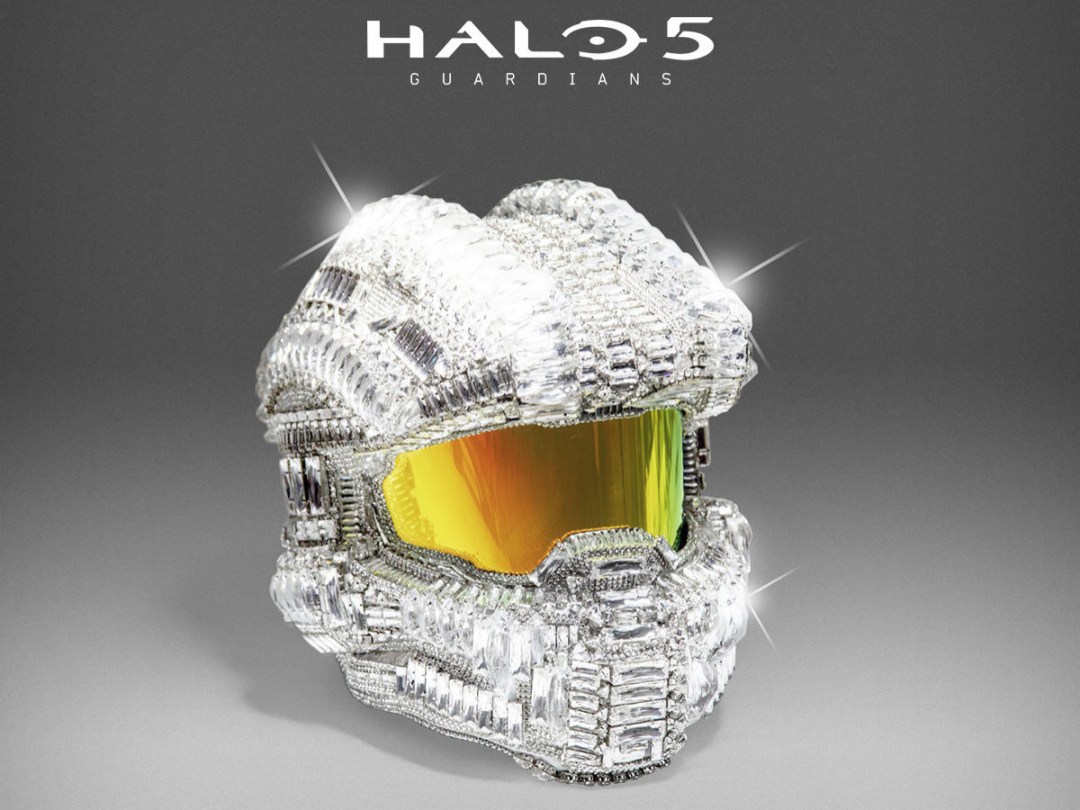 Crystal Master Chief helmet
Ever wanted a Master Chief helmet from the Halo series – one covered with approximately 25,000 Swarovski crystals? You… you did? Well, it's certainly your lucky day, as such a thing is now being auctioned off by Xbox in Taiwan to raise money for charity.
It was made by cosplayer Hsu Chia-Hao and designer Jenny Manik Mercian, and all the proceeds go to the Make-A-Wish Foundation. The item is up on eBay and ships worldwide, with nine days left to bid and the current top offer sitting around £1,350 at present.
YouTube Red goes live
Heavy YouTube viewers in the States can now sign up for YouTube Red, the streaming service's new subscription service. For US$10 a month, you'll be able to browse the site and view videos free of advertising, plus it offers background playback on mobile and the ability to save videos for offline viewing.
Next year, YouTube's Originals banners will also introduce exclusive content. There's a free 30-day trial for now, letting anyone test out the various enhancements before actually spending anything, but YouTube Red is only available in the U.S. for now.
[Source: YouTube Blog]
Uncharted 4 multiplayer preview
Prior to this week, we had only seen single-player footage from Uncharted 4: A Thief's End for PlayStation 4 – but with the multiplayer beta going live in December, Naughty Dog decided to take the wraps off the experience during Sony's Paris Games Week presentation on Tuesday.
You can catch a glimpse of it above. Naughty Dog says that new features – including an on-demand A.I. sidekick and mystical superpowers – are being added, along with grappling hook usage in certain locations on maps. You'll be able to try it out for yourself between 4-13 December, assuming you bought Uncharted: The Nathan Drake Collection.
[Source: PlayStation.Blog]
Sunrise Calendar being sunsetted
Smart calendar app Sunrise Calendar has been a crucial iOS and Android resource for many users, but now that the company is owned by Microsoft, things are changing: Sunrise functionality will soon be baked into the Outlook mobile apps, and Sunrise itself will sunset.
While the apps will still work, they'll no longer be updated – which means users will be left without support, especially as things potentially change with future devices. Not everyone wants an email app with their calendar, and those users have been fuming on social media. But it sounds like Microsoft would rather have the tech than the app and brand.
[Source: Sunrise]