Ford triples its autonomous vehicle fleet to take on Tesla
Manufacturer reveals the tech that's shaping its first autonomous car for consumers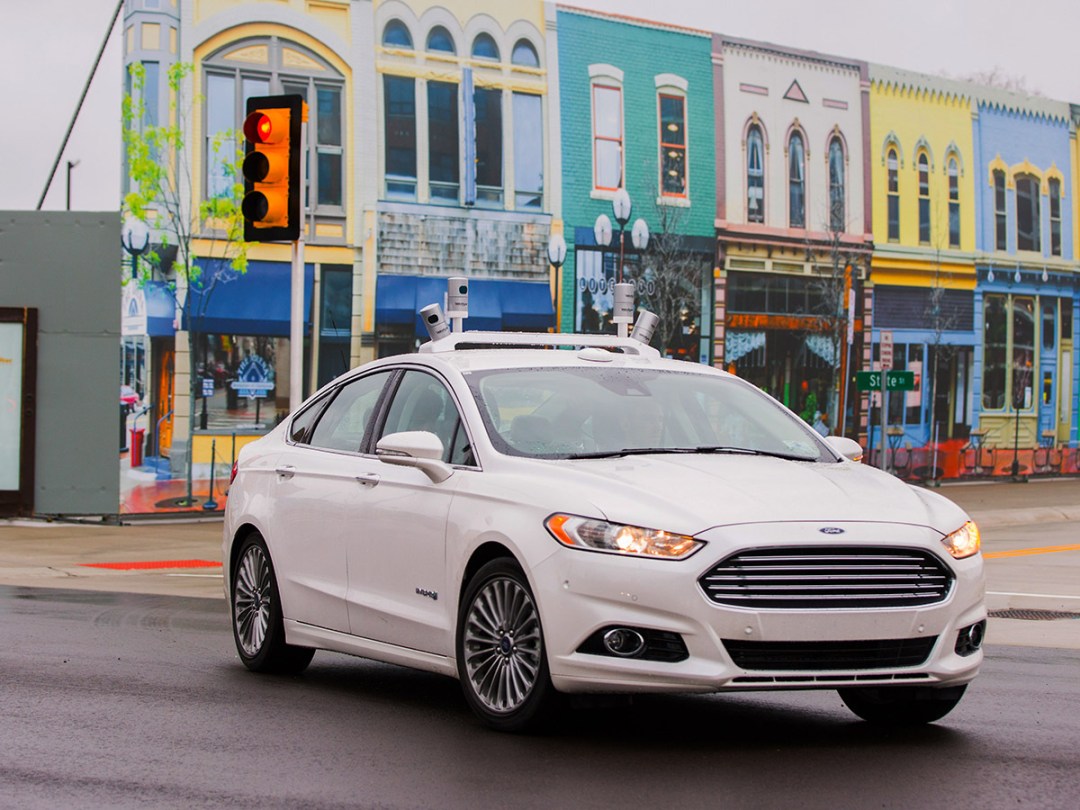 Ford took direct aim at Tesla today with a slew of new announcements about its autonomous car ambitions.
Speaking at CES, the world-famous motoring manufacturer revealed it will triple its autonomous vehicle testing fleet this year to improve the responsiveness and intelligence of its test cars. Predicating the launch of Ford's answer to the Tesla Model 3, this move will see it control the auto industry's largest collection of such vehicles.
"Claims are being made, stunts are being performed, future concepts are being shown," said Mark Fields, Ford's President and Chief Executive Officer, throwing a fair bit of shade in the direction of Elon Musk and co.
What the puck
Ford's new fleet of autonomous cars will be aided by the use of Velodyne's new Solid-State Hybrid Ultra Puck. A compact auto sensor that's designed to map and create real-time 3D models of a car's surroundings.
As for the much-rumoured autonomous collaboration between Ford and Google? No news was forthcoming from CES, although Fields did hint that it won't be long until that car sees the light of day.
"When the first Ford autonomous vehicle comes out, it will not just be for folks who can buy luxury vehicles," he said, taking a nudge at the Tesla Model S, which is available from £50,000.
Accordingly, Ford will "continue to work with [other companies]" to create its first autonomous car for consumers.
"I can assure you we'll share more news," promised Fields.
Apple CarPlay and Amazon tie-up
Elsewhere in Ford's CES press conference, the manufacturer announced that Apple CarPlay and Android Auto will be available on all 2017 cars featuring its Sync 3 infotainment technology. That rollout will begin with the new Ford Escape SUV and should bring the platform to 43 million vehcles by 2020.
Additionally, it was revealed that Ford cars will soon be able to interact with Amazon's voice assistant Alexa to enable smart home fucntionality from your driving seat. With the help of the Amazon Echo, this means you'll be able to remotely open your garage door, turn on your TV or just check it's remaining range.