Henry, take the wheel: Ford Mach E drivers receive hands-off driving on motorways
Take your hands off, but keep your eyes on with Ford's next-gen driver assist feature.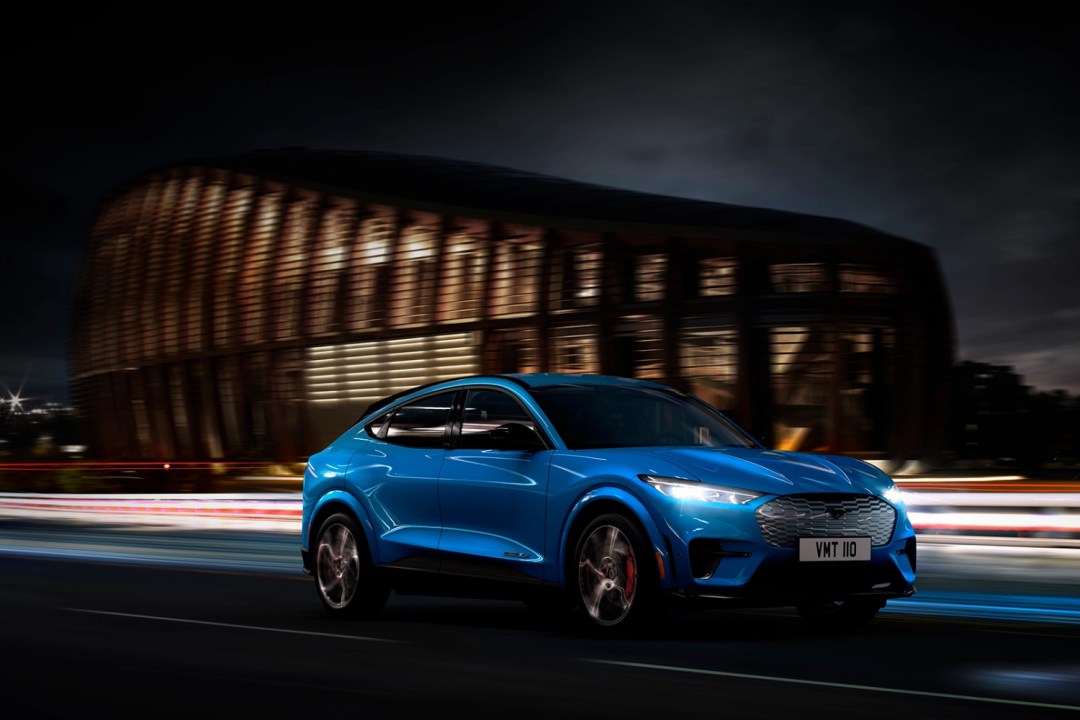 While self-driving cars might seem a long way off, we're taking a big step towards them with Ford's latest smart feature. Mach E drivers can take their hands off the wheel on UK motorways thanks to a new driver assistance feature. Dubbed BlueCruise, the self-driving tech will allow Mach E vehicles to drive themselves on certain motorways.
This new feature makes Ford's Mach-E the first vehicle to include a Level 2 hands-free advanced driver assistance system in the UK. Plenty of cars use similar tech across the pond in the US, but additional safety restrictions in the UK have meant things need to be further developed. With BlueCruise, Ford aims to improve both driver comfort and advanced driver assistance safety.
So far, BlueCruise is authorised for 2023 Mach-E models, though we expect older vehicles to get the feature at a later date. While the first 90 days of the feature are included in the vehicle price, there is a subscription to pay after that. Ford's BlueCruise subscription will set you back an extra £17.99 a month. This is sure to irk some Mach E drives. Is the feature worth it? That's up for you to decide based on how much you'll use it.
How does BlueCruise work on the Mach E?
When activated, BlueCruise monitors road markings, speed signs and evolving traffic conditions. To do this, it uses an array of five radars to detect and track the position and speed of other vehicles on the road. It also uses a forward-facing camera to detect lane markings and speed signs. All this info allows the Mach E to control steering, acceleration, braking and lane positioning. Plus, the vehicle will maintain a safe and consistent distance to vehicles ahead – even in traffic.
In addition, BlueCruise uses an infrared driver-facing camera to check the driver's eye gaze and head pose – even when they are wearing sunglasses. This camera ensures the driver's attention remains focused on the road. If the camera detects that your eyes are no longer on the road, the vehicle will require you to re-engage the steering wheel. At first, you'll get warning messages, before audible alerts, the brakes activating, and finally the vehicle coming to a stop. It's pretty similar to Tesla's Autopilot tech.
You can switch BlueCruise on across 2300 miles of pre-mapped motorways across the UK. These areas are designated as Blue Zones, and are acknowledged by Highways England. The driver assistance feature will work up to a maximum speed of 80mph on these roads.