The first Ubuntu tablet is here: meet the Aquaris M10
Convergence turns it into a full-blown Ubuntu computer too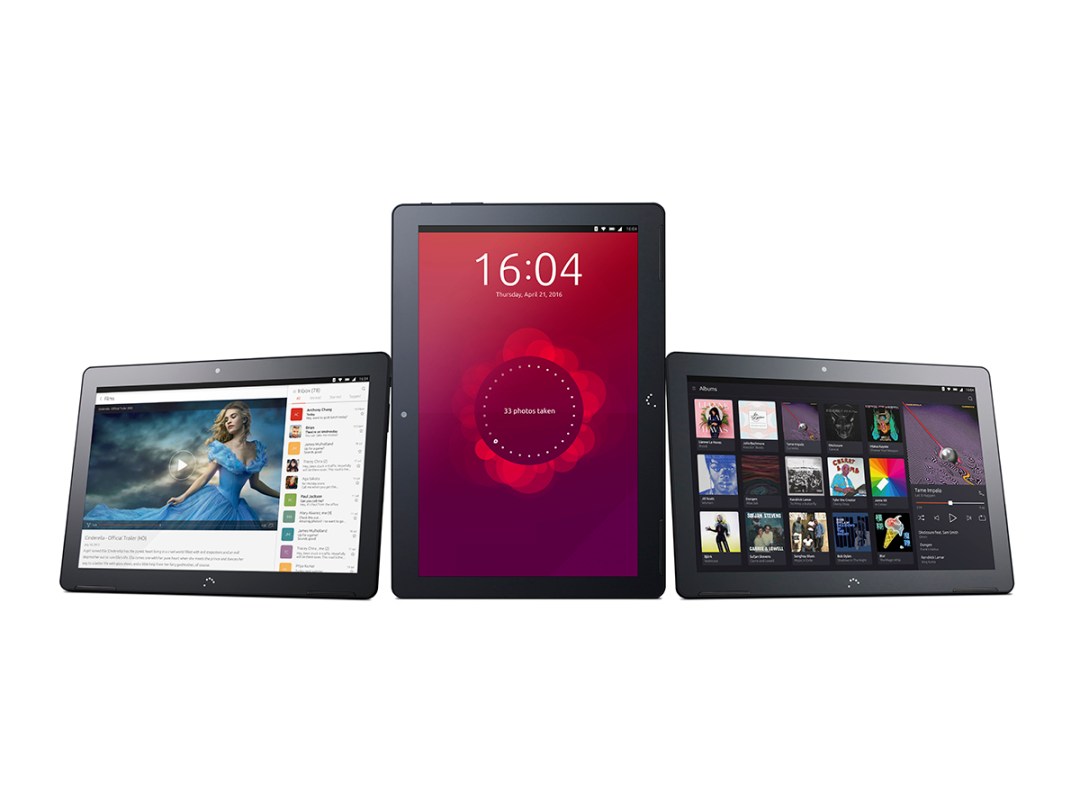 Linux just beat iOS, Android and Windows to the punch with the first true hybrid tablet.
BQ's Aquarius M10 Ubuntu Edition is the fourth outing for Ubuntu in a handheld, after three Ubuntu-powered smartphones, but the first designed to act like a desktop too.
It has a fully touch-optimised UI, so it's a tablet when you need it to be, but doubles as a mouse and keyboard-controlled computer when you're sat at a desk.
The tablet itself is pretty average, with a quad-core MediaTek CPU and 2GB of RAM running the show. It's got a 10.1in display, and while there's no word on resolution, Bq has similar Android-powered tablets with 1280×800 and 1920×1200 screens.
A 7280Ah battery should get you through a whole day without reaching for a power cord, and there's a microSD card slot for when you fill the 16GB of built-in storage.
It's got camera credentials too, which is unusual for a tablet. There's an 8MP snapper on the back with autofocus and a dual flash, plus a Full HD front-facing camera for video calls.
The real star of the show is the operating system though. In tablet mode, you get access to the Ubuntu app store for downloading and installing new apps, games and services.
You aren't tied to one at a time, either; Side Stage lets you run two apps side-by-side, or give one window priority and shrink down the one you don't need as often.
Tablet mode is only half the story, too – Convergence is where things get a lot more interesting.
It's just like Continuum on Windows Phone 10, only taken to the next level. Continuum lets you run cut-down versions of Windows programs full-screen on a desktop monitor, but Convergence adds multitasking.
With a Bluetooth mouse and keyboard connected you can resize windows, drag them around the desktop and toggle between open apps without them taking over the whole screen. You can hook it up to an external monitor with the micro HDMI port, but it works when you're on the go too.
Apparently it'll be able to run regular Linux programs as well as apps downloaded from the store, so you'll be able to get your work done with an office suite or watch videos with your favourite media player.
If the transition from tablet to PC is as seamless as Ubuntu says, the Aquarius M10 could one to watch at MWC in two weeks' time.
There's no word on price yet, but expect it to seriously undercut the latest iPad when it arrives in the Summer. You'll be able to score one from the BQ online store.