Fast Facts – Arcam rCube
Presenting a legit alternative to B&W's champion Zeppelin docks, Arcam reckons it's time the trophy took up some space in its cabinet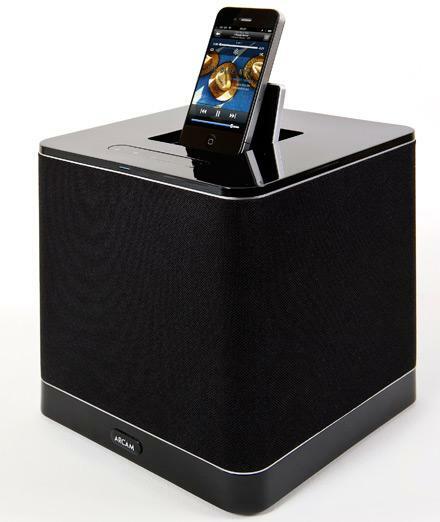 What is it?
"The world's best iPod/iPhone speaker dock," if you ask Arcam, but they would say that, wouldn't they? The boast follows three years of gruelling research and design resulting in this fairly unassuming box. It's certainly a far cry from B&W's striking elliptical-balloon Zeppelin design.
And I should get one because…?
Because everyone knows that serious hi-fi comes in serious looking boxes, not jaunty elliptical balloon shapes, obviously. But even overlooking the first rule of audiophilia, the rCube system has four speaker drivers pumping out 90W of audio bliss.
And?
And that bit about it being the best iPod speaker dock might just be right. Early reports from our test labs suggest that B&W might have to go back to the drawing board if they want to steal back their 'best dock' silverware. The acid test will be in the review, which we'll have here shortly, but brace yourself for a surprise.
I don't like surprises
Then you'll like the rCube. It does what it's supposed to, and should do it well. It also streams CD-quality tunes from computers and portable devices using Kleer. You can even stream from another rCube for multi-room hi-fi. Although you'll need to accessorise for that.
This is starting to sound expensive
You can get a much cheaper dock, but £500 is hardly exclusive for what promises to raise the bar in quality portable iPhone speakers. The rCube is available from October 1, 2010.
Read our hands-on with the Arcam rCube