Facebook's Slingshot app lets you trade one photo or video for another
What was expected to be a straight-up Snapchat clone is actually fairly unique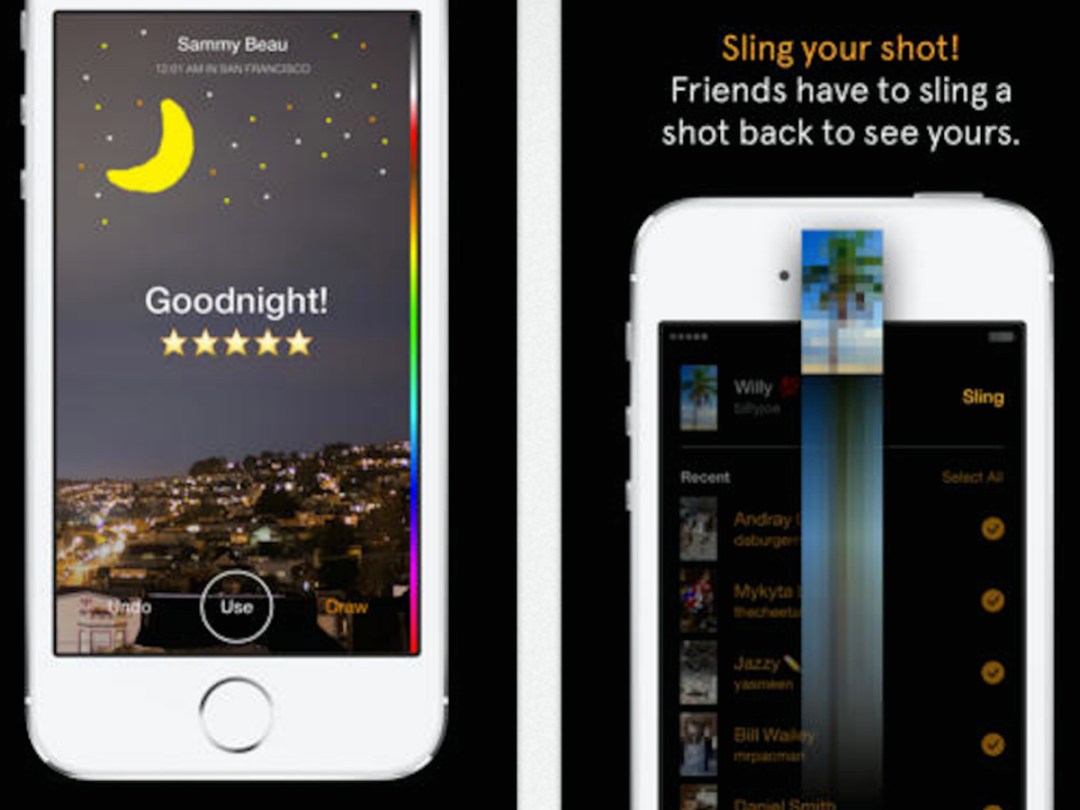 Slingshot—the latest standalone mobile app from Facebook—accidentally snuck out last Tuesday before being pulled, but it turns out that unintentional drop was only a week ahead of schedule.
The finished, ready-to-launch app released today for both iOS and Android, and while Facebook's latest effort was anticipated to be a high-profile shot at Snapchat's ephemeral image and video-swapping service, Slingshot has its own distinctive and somewhat more socially-minded approach.
In fact, each interaction in Slingshot feels more like a firm transaction. Want to see the photo or video your friend shared? You'll have to offer up your own visual first, which will be sent his/her way. Not only does this make for a fair trade, but it also gives you incentive to keep the swap going on and on forevermore.
You can also send a reaction reply to any image, as well as doodle on photos with your finger—but once a shot is swiped away, it's gone forever (unlocked images can be saved, though).
Will Slingshot be another social phenomenon from the masters of such things, or might this just be another forgotten attempt like Poke? It certainly seems a lot more interesting from our first interactions, so perhaps Snapchat finally has a very well-known competitor with some new tricks in tow.
[Sources: App Store, Google Play]
READ MORE: Fully Charged: Grand Theft Auto 5 for PS4, XB1, and PC, Facebook's accidental Slingshot launch, and SteelSeries' eye-tracking gaming device