Everything Apple announced at WWDC 2020
New iOS features, a macOS redesign, and Apple-made Mac chips too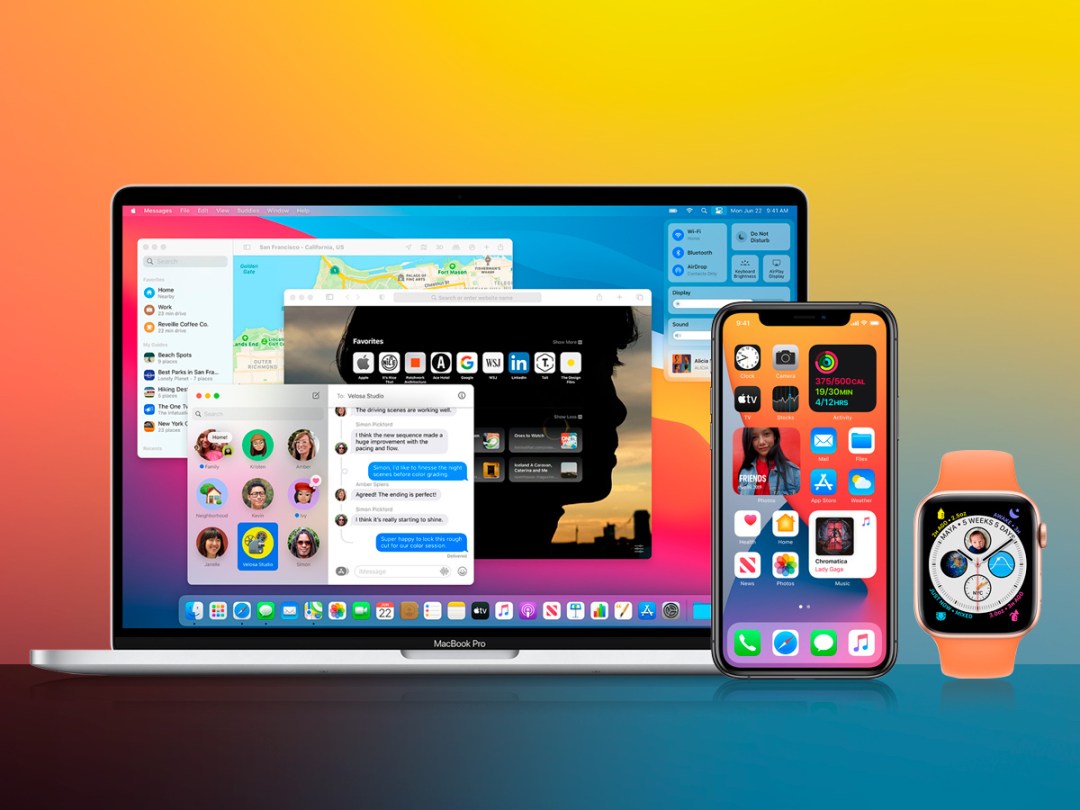 Apple's annual Worldwide Developers Conference (WWDC) can't be a physical event this year due to COVID-19, but everything's moved online – and there were still loads of announcements.
As usual, the full array of Apple operating systems will see enhancements this autumn, including big tweaks for iOS 14 and iPadOS 14, major design changes for macOS Big Sur, and some extra features for watchOS 7.
But there's other big news, too – namely Apple's decision to move away from Intel chips and make its own Mac processors starting later this year. Here's a look at all of the big news you need to know from Apple's WWDC 2020 keynote.
1) iOS 14 adds widgets, more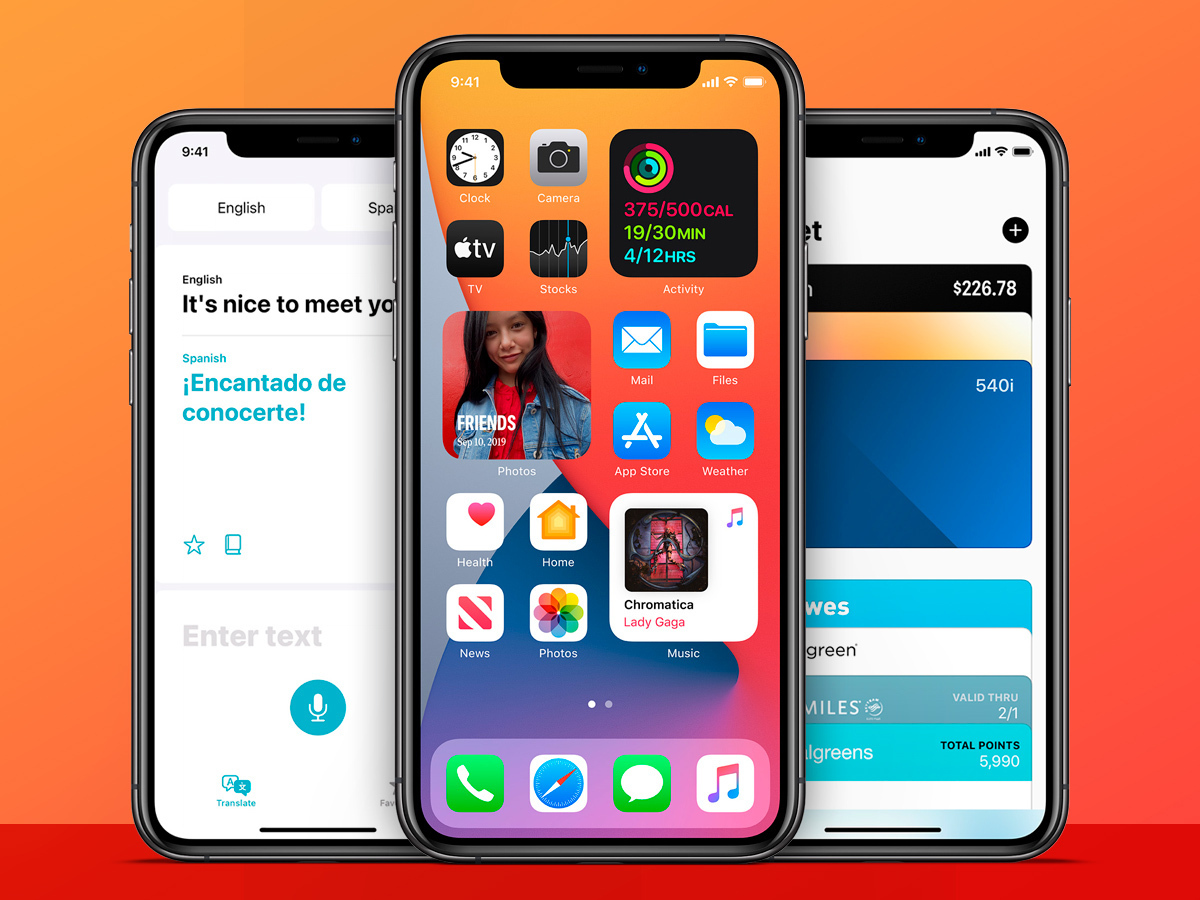 With iOS 14 this autumn, Apple is finally shaking up the familiar home screen by introducing widgets, which take up multiple app icon spots to present the weather, music, photos, fitness data, and more. You can also stack widgets and iOS 14 will surface the one that it thinks is contextually needed at any given moment.
Apple has also introduced a feature called App Clips, which pulls up an app- or location-specific applet without downloading a full app from the App Store. For example, when renting a scooter or paying for a parking meter, compatible stations/devices can rapidly pull up the needed App Clip on your iPhone.
Interface enhancements including not having incoming phone calls take up the full screen and pull you out of whatever you were doing, as well as improvements to messages and Siri. Maps is getting improved cycling and electric car directions, as well as curated Guides you can pull up while exploring.
2) AirPods see benefits, too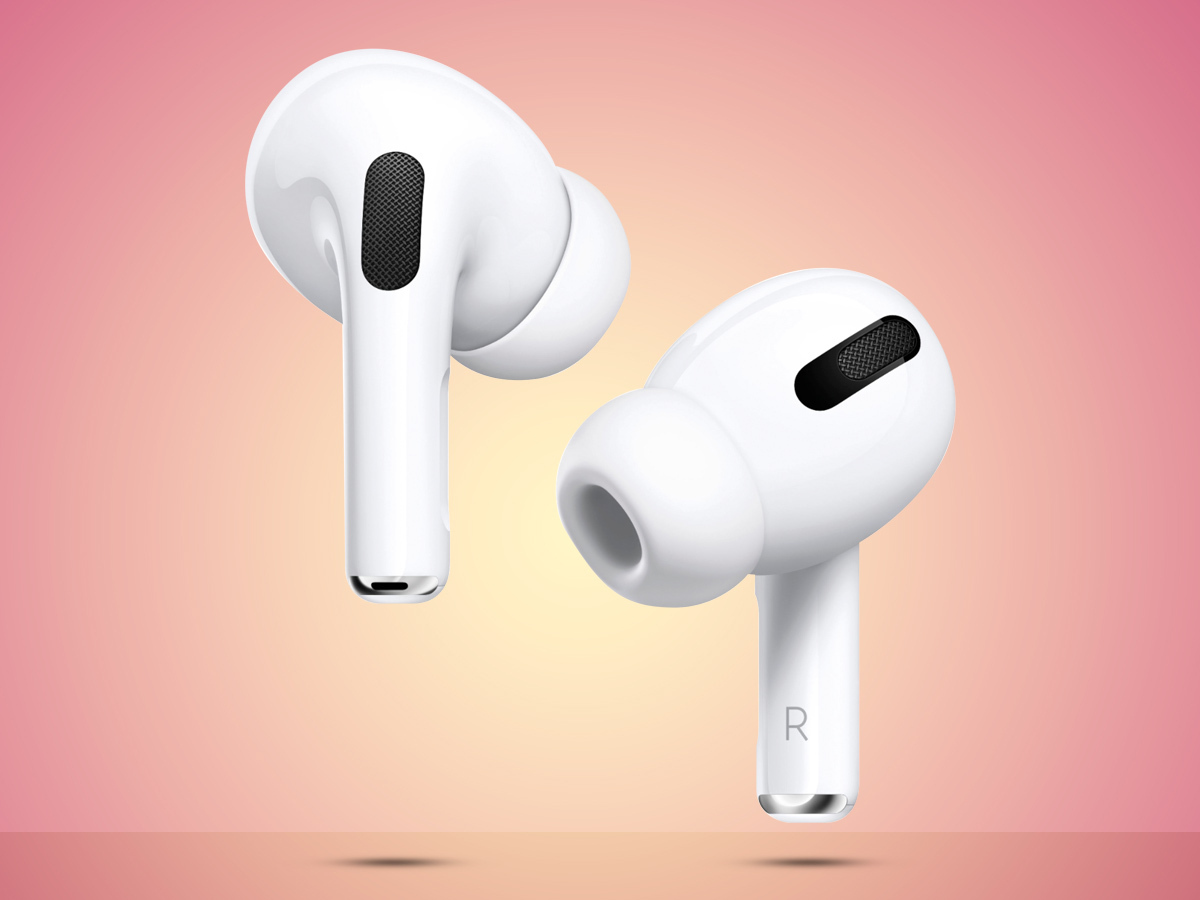 There are other myriad tweaks to iOS 14, of course, and a couple of them apply to AirPods owners. Apple will issue software enhancements to the AirPods via iOS 14 this autumn.
The 2nd-Gen AirPods and AirPods Pro models will pick up seamless device switching so that there's even less hassle when going from an iPhone to Mac or iPad. This will also come to the Powerbeats, Powerbeats Pro, and Beats Solo Pro.
Also, the AirPods Pro will implement spatial audio with head tracking, creating a more immersive, cinema-like listening experience.
3) Macs are switching chips
Confirming the long array of rumours, Apple will indeed begin transitioning way from Intel silicon with its upcoming Mac computers. Apple already makes its own chips for all of its other devices and will start doing the same for Macs, as well.
The first Mac with Apple chips will release by the end of this year, but the company says it'll be a two-year transition before they're done shipping new Macs with Intel chips. The company will still release Intel-based Macs during that time and support existing ones for years to come.
Apple suggests that using its own chips will provide Macs with a better balance of power and energy consumption, potentially leading to longer-lasting laptops and less power-hungry desktops. Developers can get started on updating their apps ASAP, as Apple will begin shipping out a custom Mac Mini with an A12Z Bionic processor and tools in the coming days.
4) macOS Big Sur is coming too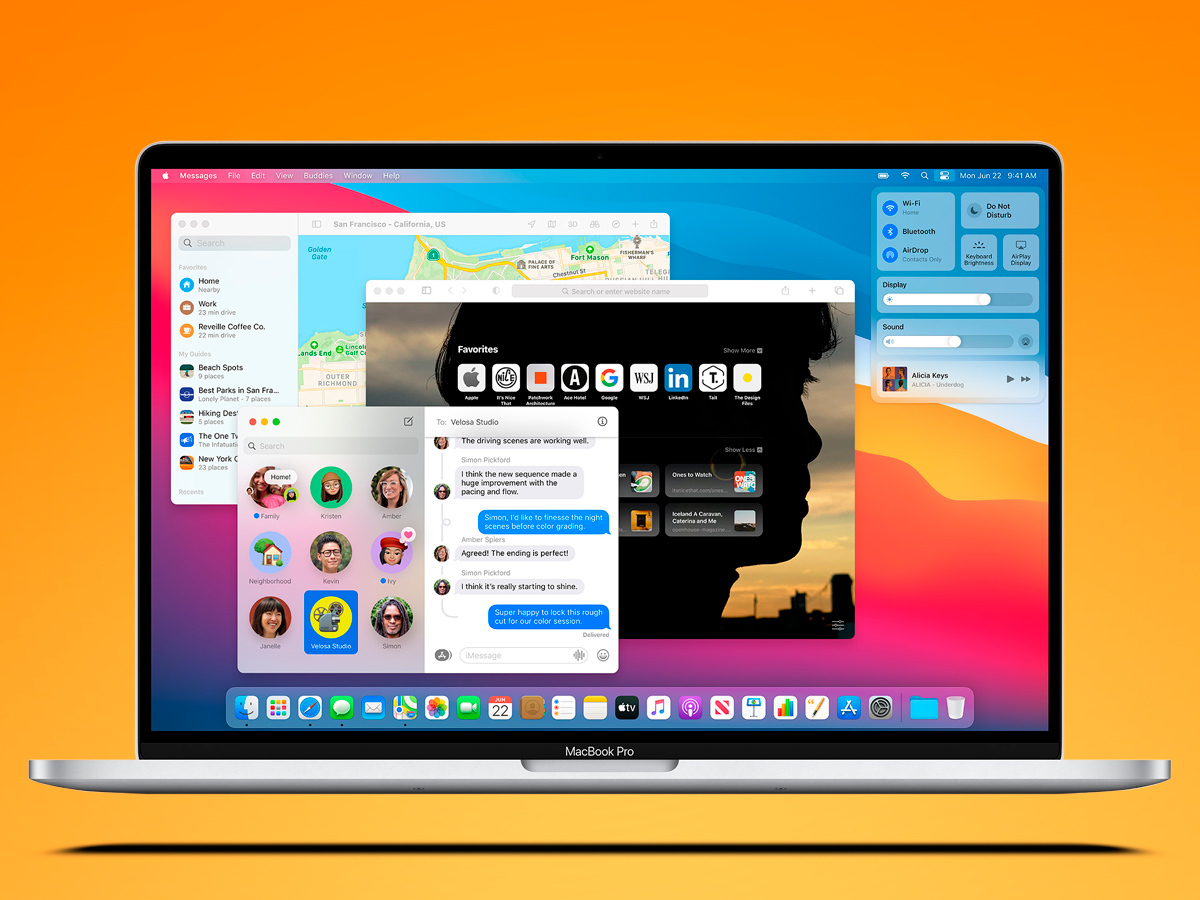 Whether you have an Intel-based Mac or plan on getting one with an Apple chip, the company will update macOS to a new Big Sur edition this autumn. And there are some significant visual tweaks in the mix, as demonstrated at WWDC 2020 today.
Which Big Sur is undeniably the macOS we all know so well, it makes some clean-looking design enhancements and brings over some functionality from iOS too. For example, the Control Center from iOS is now located in Big Sur's menu bar, although you can drag any individual controls (like Wi-Fi or brightness) into the menu bar itself. The Notification Center will also have more interactive elements.
There are also little details changed all around the OS, from icon designs to window curvature, plus a redesigned dock and transparent menu bar. Safari will also see promised speed improvements, plus Messages will see the same kinds of tweaks as in iOS 14.
5) iPadOS 14 amps up Pencil functionality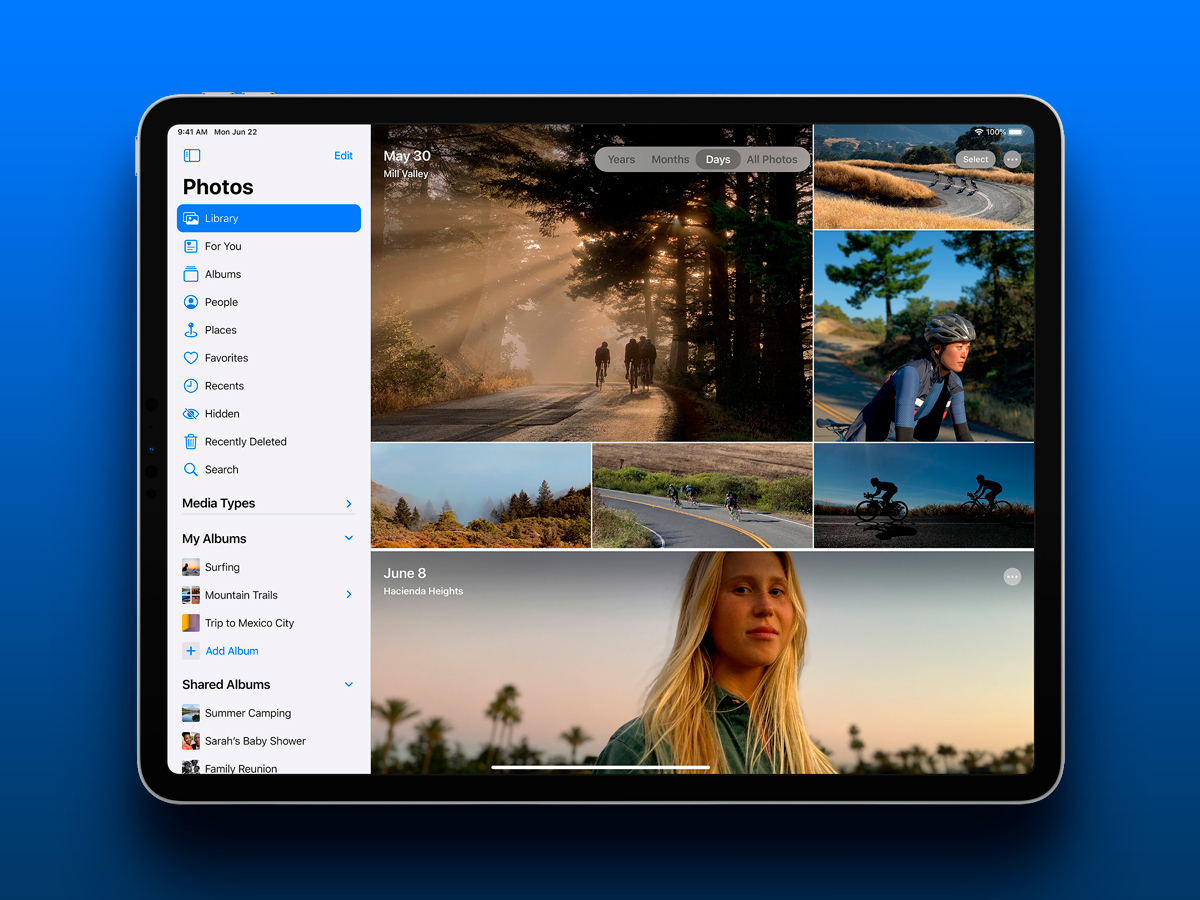 Apple continues to try to set the iPad version of iOS apart with iPadOS 14, which carries over a lot of the improvements of iOS 14 while bringing a few more iPad-centric features along for the ride.
The iPad will see the same kinds of home screen widgets as the iPhone, along with less-invasive notifications for FaceTime calls, improvements to Messages, Maps, and Siri, and a privacy report that lets you know when trackers are blocked and data breaches occur that may impact you.
Apple Pencil users will surely appreciate the addition of Scribble, a feature that lets you hand-write a response into any data field and have it be converted to typed text, plus text conversion elsewhere as desired. There's also shape recognition for creating geometrically perfect shapes in Notes.
6) watchOS 7 has enhancements too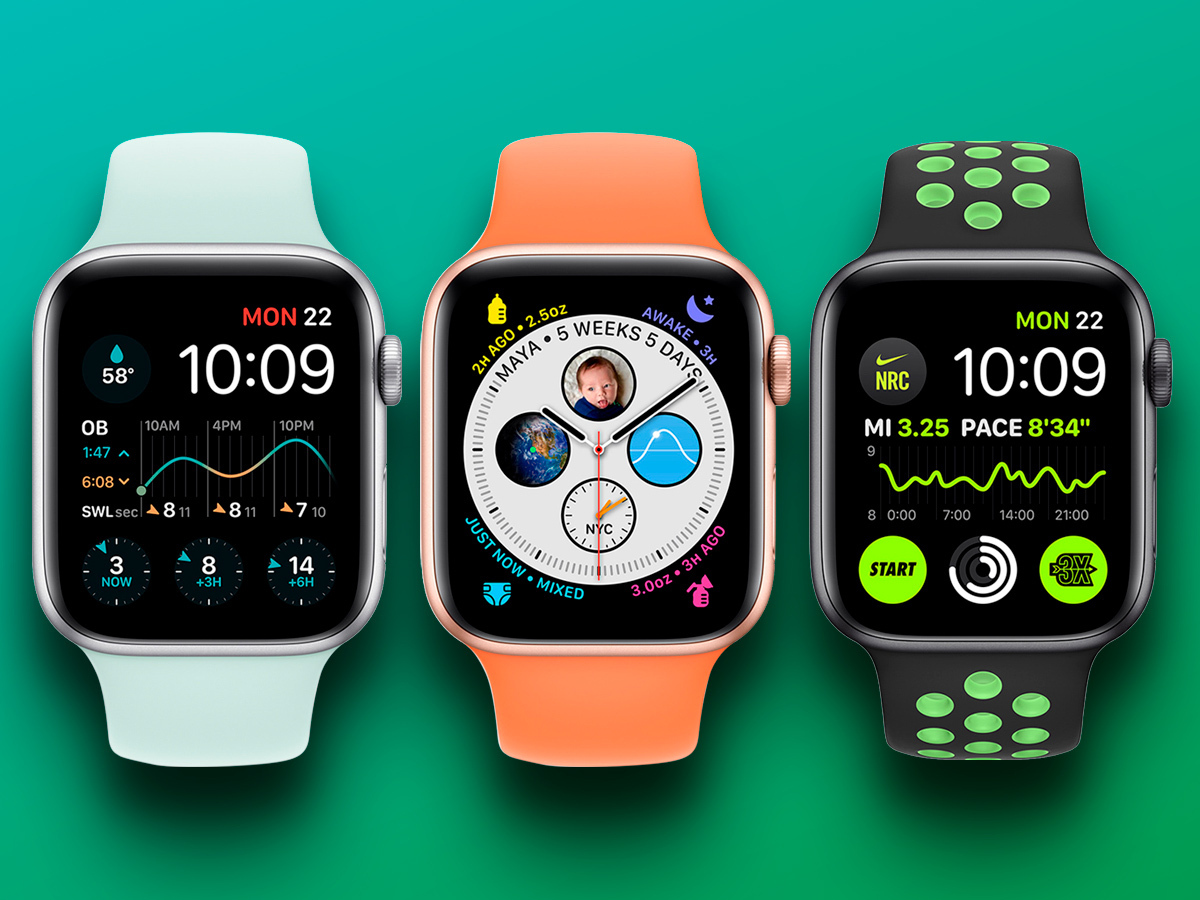 Last but not least, Apple will also pack some fresh features into watchOS 7, which will be the first version to have a public beta available before release.
You still can't grab third-party watch faces, but there will be additional Apple-made ones, as well as the ability to download pre-customized configurations from websites. You could make them yourself with Apple's faces and complications, but it's like they've done the work for you.
The Apple Watch will also finally gain native sleep tracking with the watchOS update, although you'll have to figure out when the heck you're gonna charge the thing then. And in addition to new fitness features, including dance as an activity, the Apple Watch will also introduce a feature that's very attuned to the here and now: a hand-washing timer. Keep the virus away!