Ectaco JetBook Color eReader shown off
The future of ebook readers is bright but, more importantly, colourful too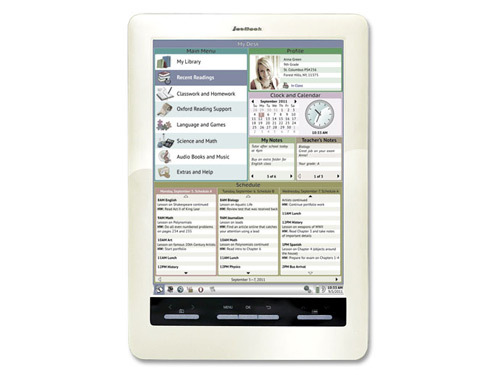 E Ink, purveyors of all things ereader like, has unveiled the next stage in ereader evolution – the Ectaco JetBook Color eReader. The future's bright, the future's – well – colourful if this 9.7in eReader is anything to go by.
It might not be a stunning array of colours like the Samsung Super OLED or Sony Crystal LED TVs, but it's a step in the right direction. The JetBook is paving the way for magazine reading on a device that can go weeks on a single charge.
At the moment the JetBook is used in Russian schools, but with Apple's iTextbook announcement expected soon, it's a rocky road ahead for E Ink.
More stories from CES 2012
2012 CES Hot Stuff Award winners announced