Dual-screen YotaPhone 2 is back in white, with fancier software and a welcome price cut
Craving a dual-screened contender? Look no further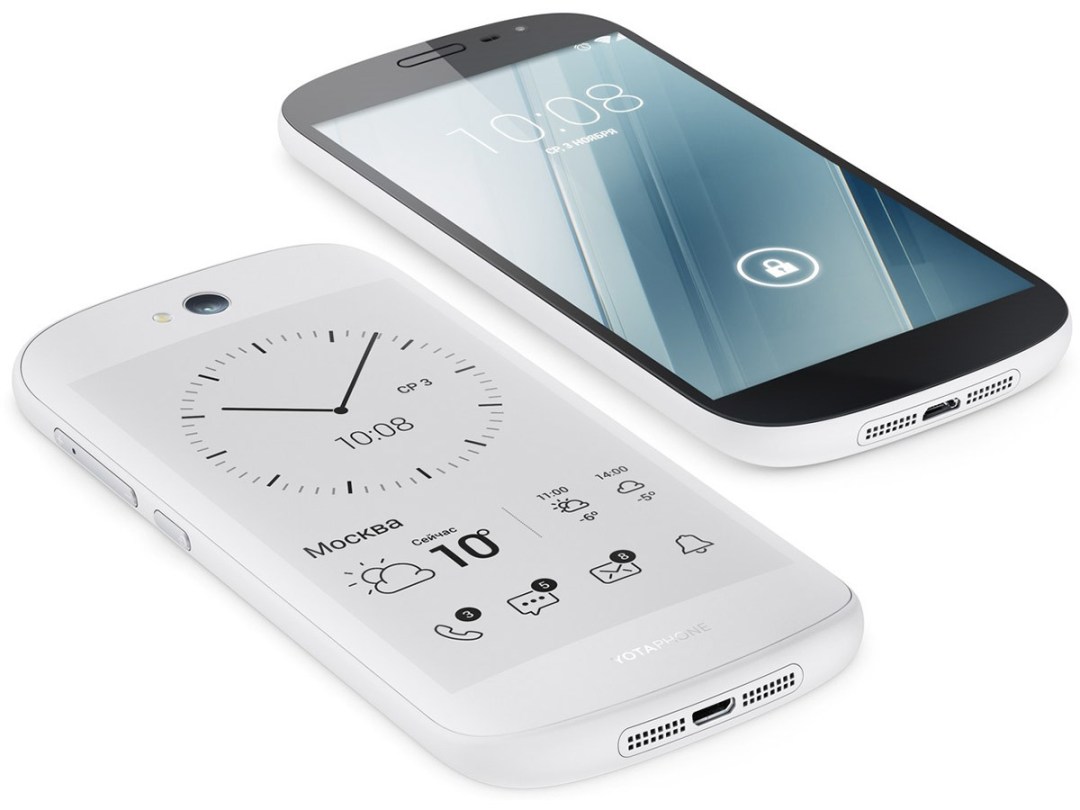 No lie: we gave the YotaPhone 2 a mild drubbing last time out. But now it's been refreshed, rejigged and resleeved in white.
If you need a quick refresh – the YotaPhone 2 isn't just any ordinary phone, it comes packing two screens, one 5-inch 1080p AMOLED on the front and the newly improved 4.7-inch E-Ink touchscreen on the back.
The E-Ink screen that we found a bit too awkward last time has been upgraded with the help of 5000 users, leading to a much higher level of consistency between the front and back screen. The newly flattened interface puts all your customisable E-Ink screens on one level.
Thanks to the new software upgrade, the YotaPhone 2 also takes a nice leap from the frankly outdated Android 4.4 KitKat to the new Lollipop 5.0. This creates a much smoother experience on the front 5-inch screen, and the phone runs very quickly despite carrying the same Snapdragon 801 chip that was found in the previous model. Even the 8MP camera performance seems sprightlier. 
The slightly out of touch design has been updated to make the rear resemble that of a Samsung S6 Edge, but the front which is still black, looks a bit underwhelming.
Notifications on the back have been improved to appear larger and to bring a bit of life to your messages. The YotaPhone2 also scans your new texts, and then displays them on rear when you get news ones delivered.
The price has been slashed from £555 down to £440, which is a very welcome change for such a niche product. It's still not cheap, but at least it'll give gadgeteers looking for a smartphone that stands out something to think about.