Drop everything and try: Streamnation
The cloud-based media service now supports the lending of videos and photos to friends
Streamnation?
Yep that's right: Streamnation. It's a free web service that has been around for a little while, but now lets you share movies, TV shows and photos not just across all your devices but with your friends. There's nothing else quite like it around.
How does that work?
It's simple: you upload video or photo files to a cloud locker. By default they're private and only accessible by you, but if you wish you can share them with other users with which you've connected. These users can click on your profile, browse your shared files and view whatever they want instantly – as long as you've played it.
They have exclusive access to this content for 24 hours, during which time you (or anyone else on your friends list) won't be able to access it – sort of as if you'd lent them a DVD. And if the video is from a DVD you've ripped, a lot like lending a DVD.
Do I have to watch on my computer?
Thankfully, no. You can view files through your computer's web browser, an iPhone or iPad, and potentially a TV: if your telly is using Google Chromecast or is connected to an Apple TV, you can cast from a Chrome tab or use AirPlay respectively to get it up on the bigger screen.
And the legalities of all this?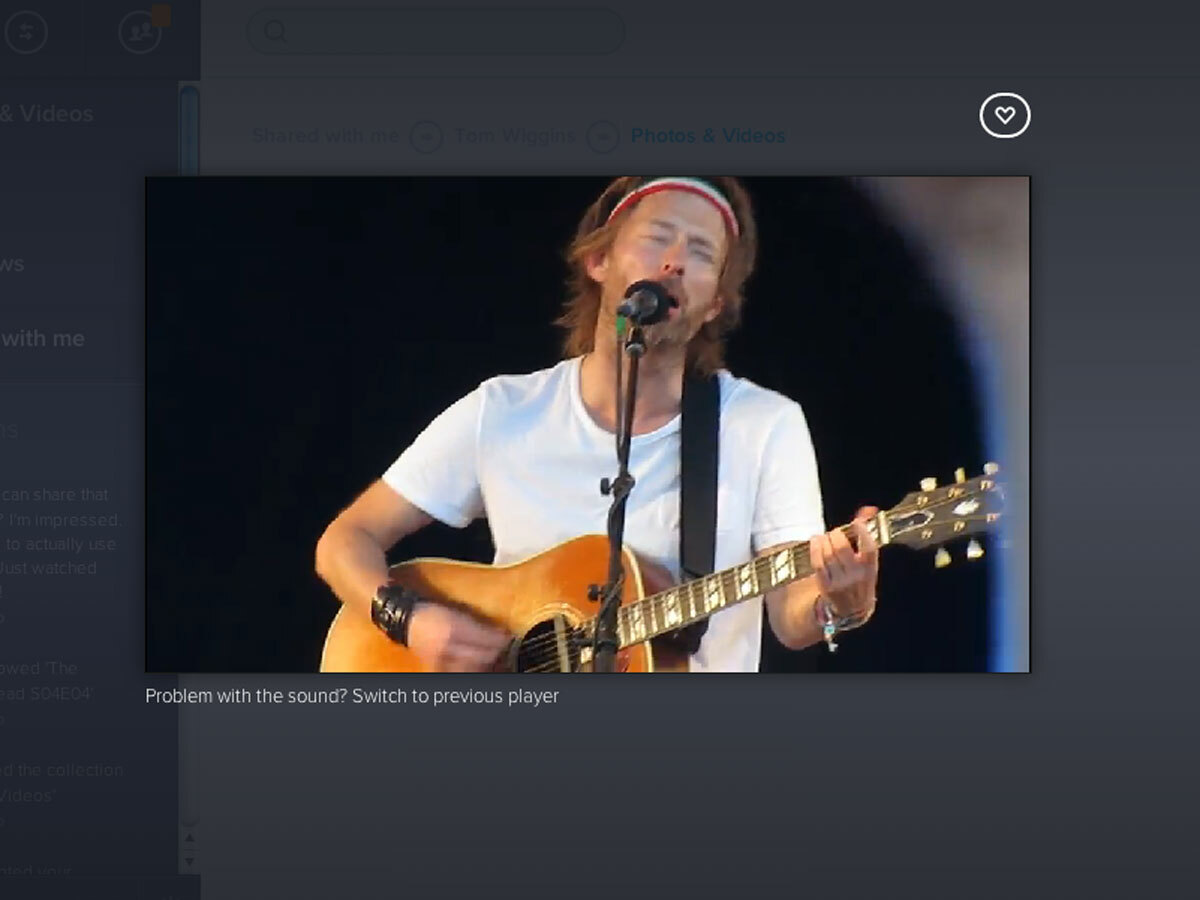 That's what concerns us. Sharing your own photos and videos is one thing, but copyrighted content such as downloaded movies or TV programmes is another matter entirely. Historically the companies that create and regulate these things have been quick to shut down services like Streamnation.
Streamnation's creators – one of whom is Deezer co-founder Jonathan Benassaya – would doubtless point to the 24-hour watching period and 'lending' aspect of the service as signs that it's not aiding the distribution of copyrighted material. But still, we're not convinced that'll wash with the MPAA and their ilk.
UPDATE: We spoke to Jonathan and he told us Streamnation has been working with two top law firms to ensure that its lending system falls within legal boundaries. The fact that it's a digital version of real-world lending/borrowing between friends, that there's no general index of content to browse or search, and that there's no download involved means it's considered fair use.
How much storage do I get?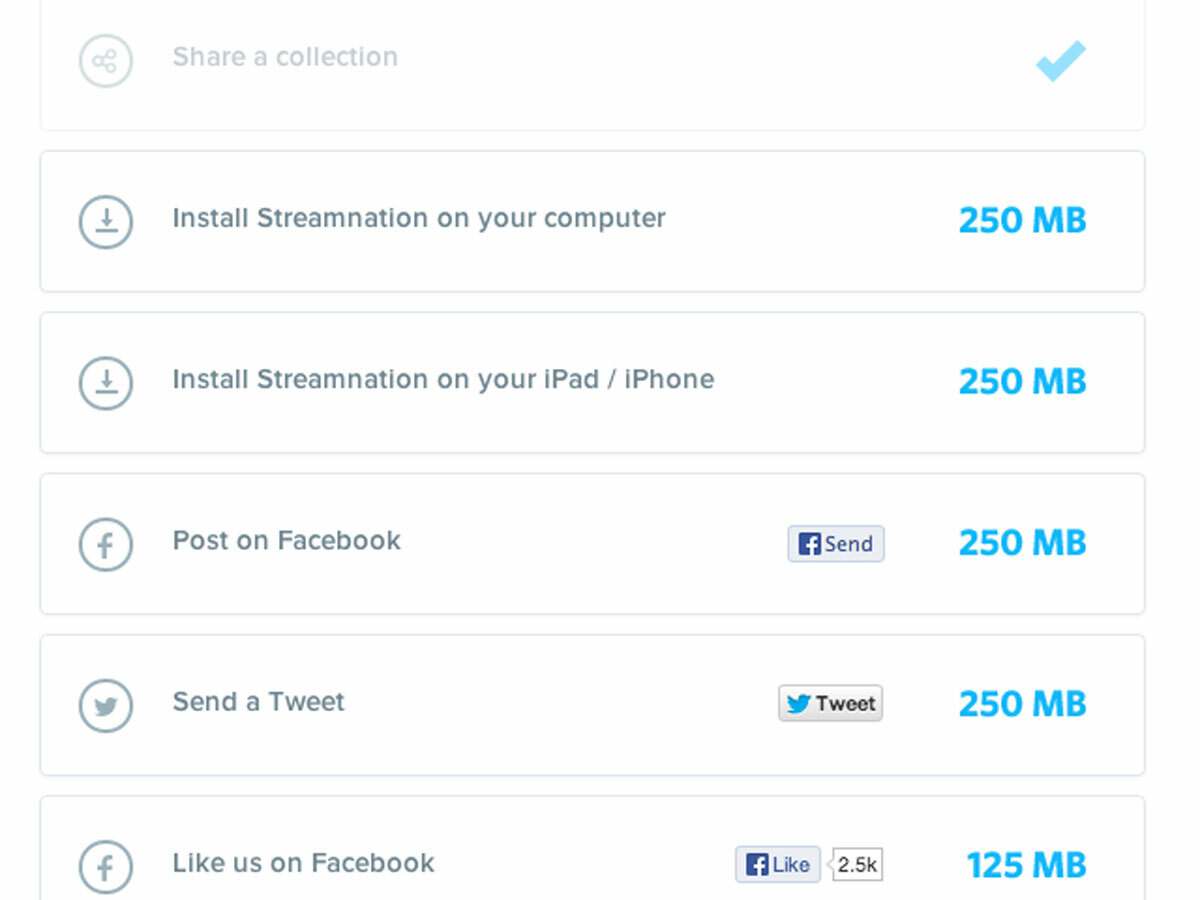 You get 2GB of free storage from the get-go, and can expand this by a further 8GB by referring friends, tweeting about Streamnation and so on. You can also purchase upgrades, with a US$9.99 (£6) monthly fee giving you 500GB and a US$19.99 (£12) fee removing all limits.
So, all my media, streamable from the web and shareable with friends… What's the catch?
We're yet to find one. Sure, it takes an age to upload an HD video (and you'll need a decent connection to stream at good quality), but Streamnation seems to provide a killer multimedia solution for frequent fliers and anyone who has mates with taste. See, you really should try it right away.