Drop everything and download: Angry Birds AR: Isle of Pigs
It's smashing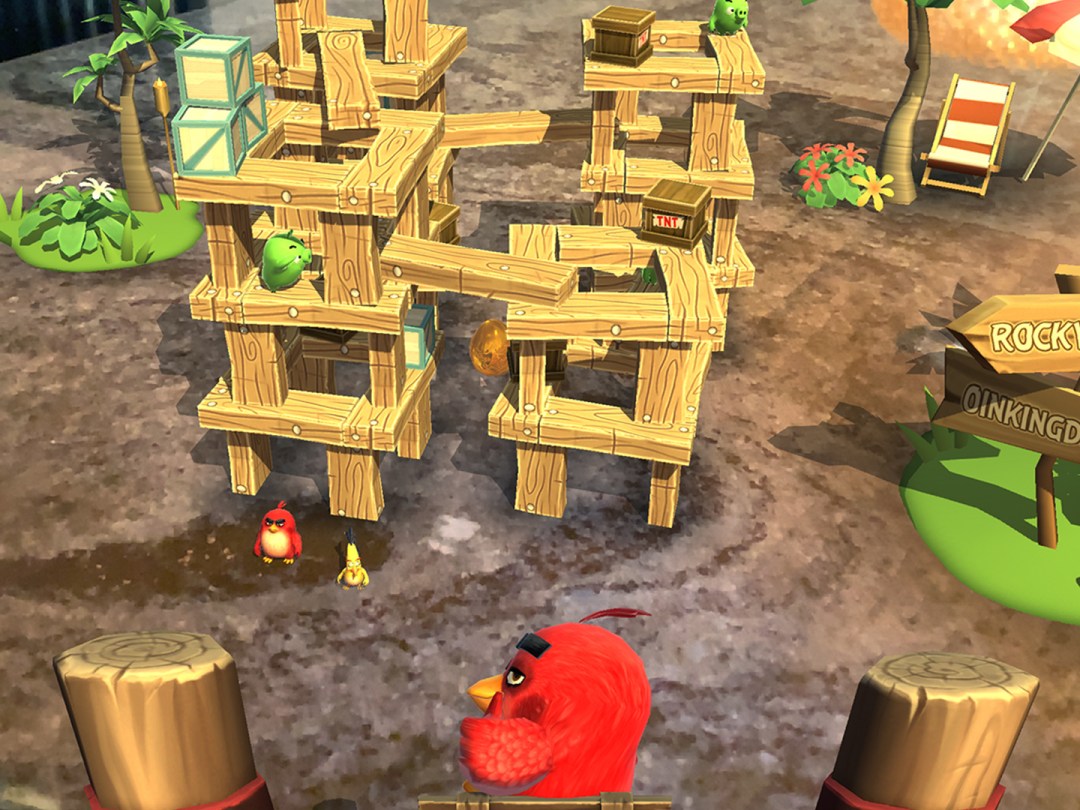 Before your Fortnites and your Clash of Clanseseses, there was Angry Birds.
The first mobile mega-hit has download figures in the billions – all because developer Rovio twigged what old-as-the-hills artillery games really needed was a ridiculous backstory and absurd cartoon characters.
Hence countless millions spending their spare moments catapulting deranged birds at ramshackle buildings housing egg-stealing pigs who were suddenly very much having second thoughts about their thievery.
Now Angry Birds AR: Isle of Pigs takes the game into the next dimension.
What does it do?
Instead of the usual side-on view, Angry Birds AR: Isle of Pigs invites you to virtually plonk levels on a table or the floor, using the magic of AR. You can then explore them from any angle – a bit like if an abstract artist high on sherbet decided to redesign pool.
If you felt Angry Birds was getting a bit old (and, let's face it, that was the case back in 2012), this freshens things up, giving you a bird's eye view of your wanton destructive efforts.
And if you're all "yeah, but I already did this in VR", go you. But with this mobile take, at least you needn't walk around with a helmet strapped to your face, trip over everything in your house, and cause more damage off screen than on. Or something.
Any downsides?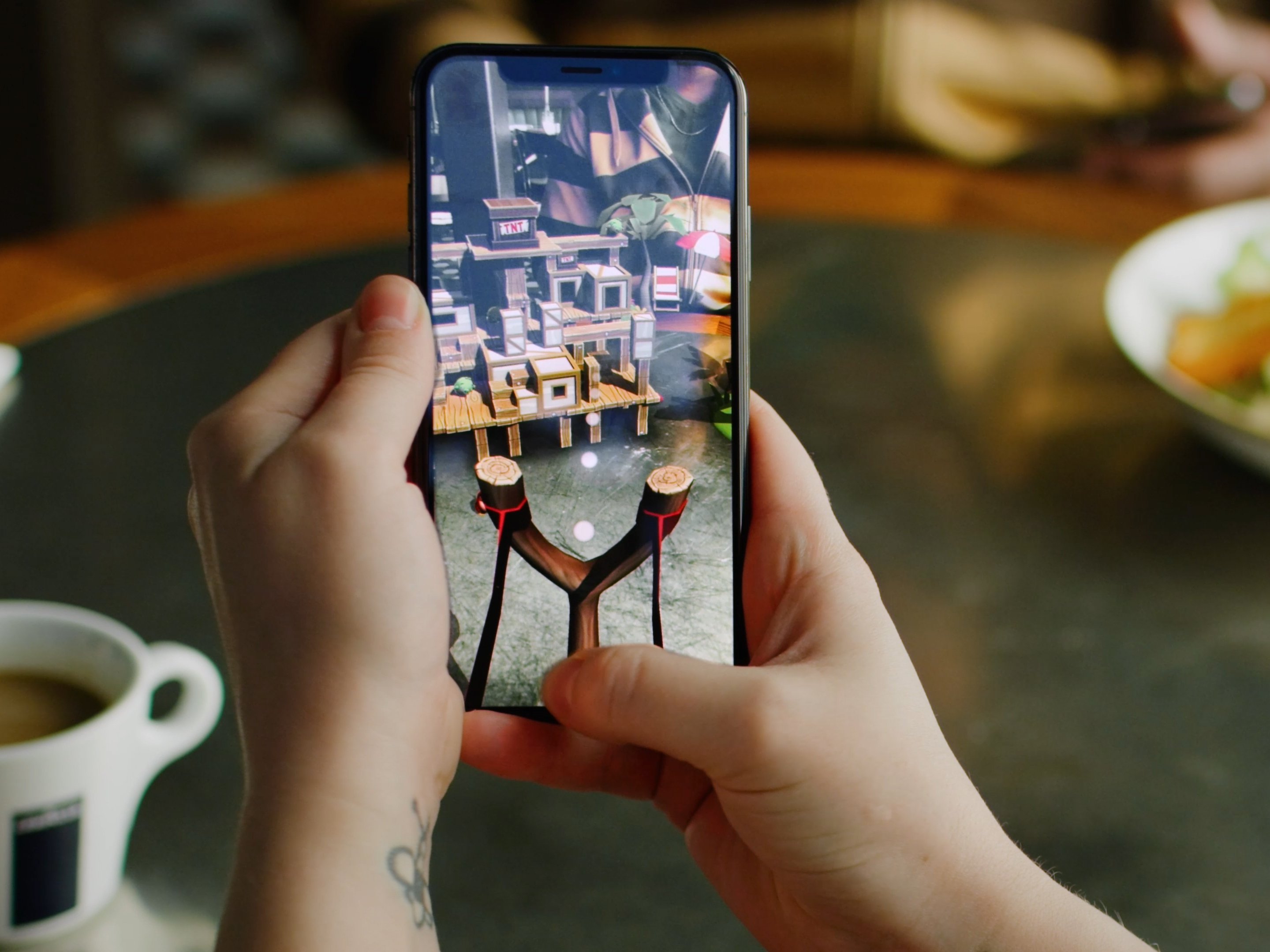 The most obvious is that the gameplay remains fundamentally the same as in the original 2009 hit. So if you've never been keen on the concept, this AR take might not convert you.
More annoyingly, the catapult mechanism sits right above the Home indicator on newer iPhones, making it irritatingly easy to activate Reachability – although that can be turned off in Settings.
Mostly, though, the paucity of levels might disappoint. There are only 40, although more are promised. Still, the game is free, so what do you want? Blood? An explosion of feathers. Apple sauce?
Where can I get it?
Angry Birds AR: Isle of Pigs is available for iOS from the App Store. At the time of writing, it's entirely free – and free from IAPs. You'll need an iPhone 6s/iPhone SE or newer, or an AR-capable iPad to play the game – along with a steady hand, an excellent aim, and a disproportionately pathological dislike for rotund green pigs.