Sega buys Rovio, but Angry Sonic The Bird Hedgehog won't be enough to win on mobile
One-time console giant + catapulted cash + one-time mobile giant = profit?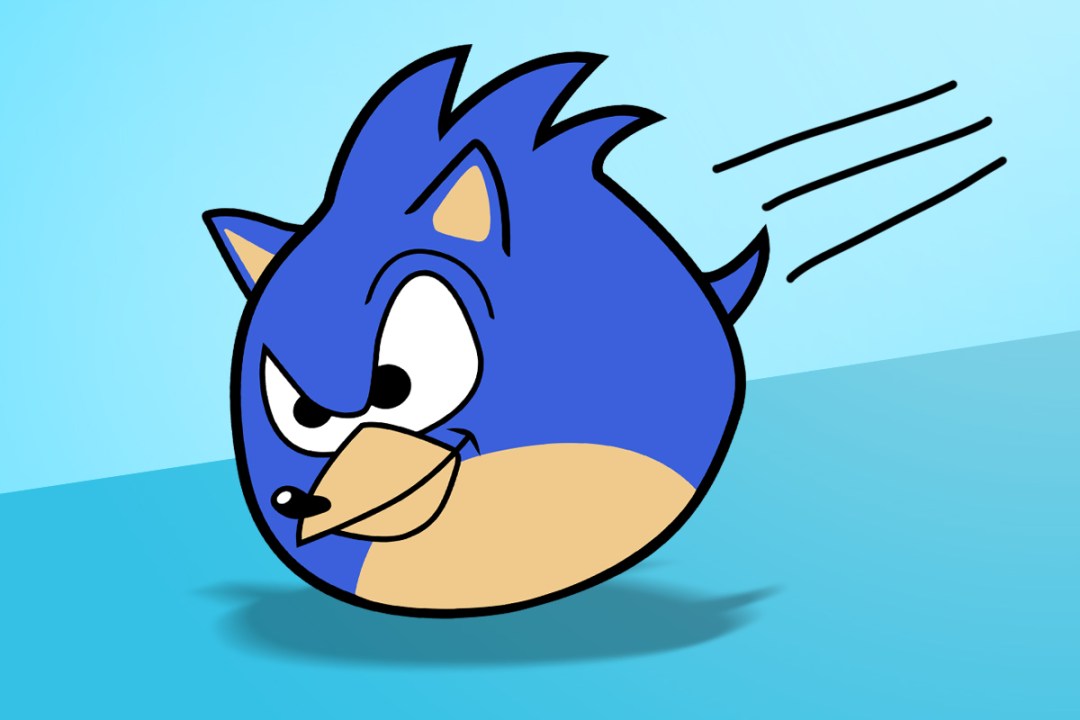 Sega has bought Rovio – the folks behind Angry Birds. The Finnish studio had been shopping itself around for a while. But there have been shocked faces at SAY-GAAAA catapulting €706m at a company that only ever had one big idea.
I recall when Angry Birds first arrived and welded itself to millions of phones. It was as if Rovio had appeared from nowhere, with a magic formula that let it print cash on demand. The reality was somewhat different. Angry Birds was a case of 52nd time lucky, following 51 other titles that had set the company on the path to liquidation.
Fortunately for Rovio, Angry Birds captured the imagination of people wanting to squeeze gaming into brief spare moments. (This much to the chagrin of the older, similar, but not nearly as characterful Crush the Castle.) Everything changed – including Rovio's prior tendency to make lots of different stuff.
That makes sense. If you have a hit, you do everything to prolong the good times. For Rovio, that meant figuring out every possible way to flog an increasingly dead horse shaped like a rotund avian being catapulted at some legless pigs. To the company's credit, it did still fling the odd alternative idea at the market too, but none ever truly landed.
Bad Piggies was the best of them, having you complete challenges by constructing ramshackle vehicles for the titular oinkers. That said, it still whiffed of 'newish spin on existing idea' – iBlast Moki 2 had done something similar a year earlier. Several other – and simpler – Rovio titles then made attempts to capture the zeitgeist, including middling match-threes, and one effort to ape Flappy Bird with a somersaulting plane.
A bird-brained idea
All this reached a natural conclusion last year when the company tied itself in knots by attempting to resurrect the original Angry Birds. Which it later removed from Google Play and 'hid' on the App Store. Presumably, someone in Rovio's accounts department had realised 99p games no longer bring in the kind of cash generated by fake gems bought by players to acquire virtual power-ups in a long line of Angry Birds sequels.
Which brings us to Sega, and why it's decided to buy a one-trick pony. Commentators have suggested the acquisition presents an opportunity for Sega to finally get good at mobile. But what does good look like in this context?
Sega's mobile titles to date have been variable. An early App Store hit, Super Monkey Ball. A solid Crazy Taxi port. Some fantastic widescreen Sonic games and impressive kart racers. Quality PCish franchise ports Total Wars and Football Manager. But most of its classic IP has languished in a slew of half-hearted Mega Drive churn and on-rails endless runners.
According to Sega, the Rovio purchase will "accelerate its growth in the global gaming market", enable cross-platform IP expansion, and – sorry – "[generate] synergies between Sega's existing businesses and Rovio's strengths". And maybe this will all work out and be money well spent. When you look at other recent mobile studio acquisitions – Take-Two's $12.7bn for Zynga (FarmVille) and Savvy Games's $4.9bn for Scopely (Scrabble Go) – three quarters of a billion seems like a bargain to expand a company's footprint in a space annually worth north of $125bn.
But with Rovio's lack of diversified IP, Sega had best hope those 'synergies' happen fast. It will need a lot more than 'AAA Angry Birds' on PS5 – or a new special blue bird called 'Sonic' in Angry Birds 57, priced to help fill the now gaping hole in Sega's bank account.