Drones too scary? Try flying this app-controlled robot bird instead
An aeronautics engineer has made one of the most charming flying machines around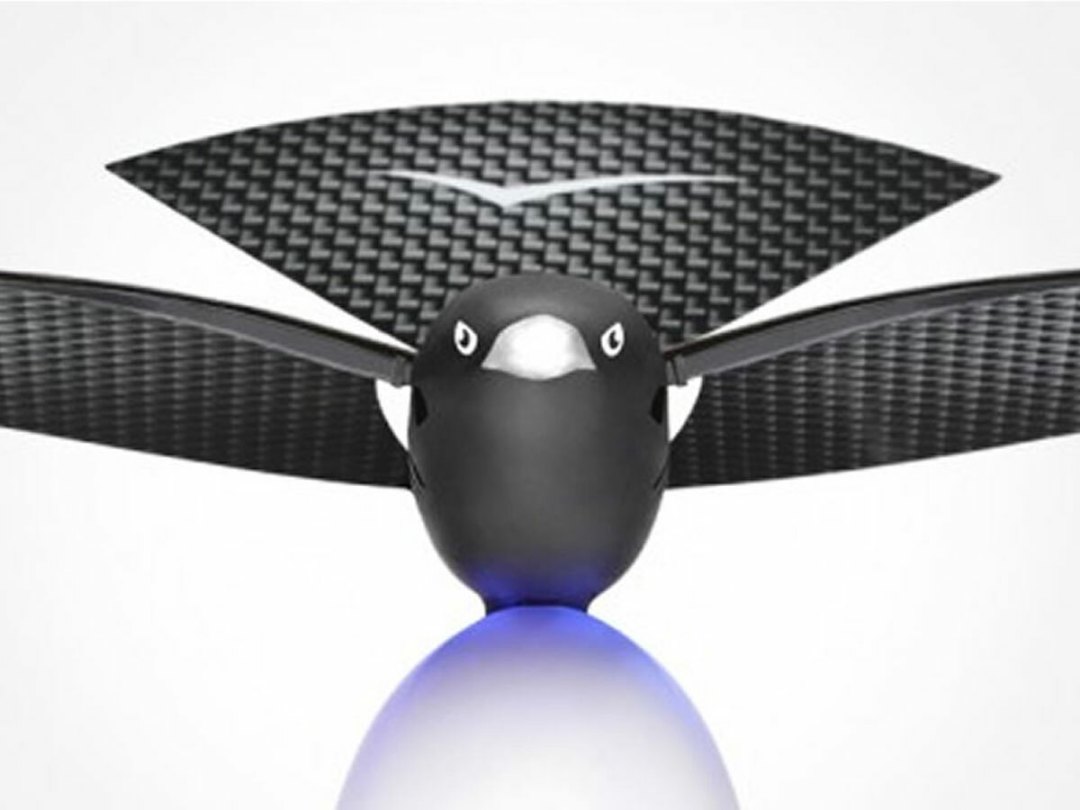 With quadcopters getting a lot of bad press lately (mainly due to the fact that any idiot can buy one then fly it over a professional football match or in an airport's landing corridor), it's high time (no pun intended) for an alternative aerial gadget. And the Bionic Bird just might be it.
Designed by French aeronautics engineer Edwin Van Ruymbeke, the Bionic Bird weights just 9g and can fly up to 10 eight-minute sorties in a session (the battery charges from empty to full in only 12 minutes). It has a range of 100m and can be flown both indoors and outdoors.
Oh, and it's all controllable via an iPhone or iPad (an Android app is due in February 2015). Using an app and Bluetooth 4.0, you can choose where the bird flies.
READ MORE: Attack of the Drones: Why UAVs are taking off in a big way
Fly, my pretty, fly!
The device, which is currently in its prototype stage, flies in a similar way to a real bird: it flaps its wings. Except rather than feathers, skin and bone, these wings are made from carbon fibre. Nevertheless, its makers claim it imitates an actual bird so closely that it has been known to come under attack from birds of prey – but its foam body can take a clawing without suffering significant damage, and the wings can be replaced.
The Bionic Bird is currently seeking funding on Indiegogo, and has already exceeded its target almost twofold. Backers who pledge US$120 (£75) or more will receive their very own model (plus a spare set of wings, a charger and a t-shirt) by Christmas this year.
In the future, the makers intend to add more nuanced controls, built-in cameras and a wearable wristband controller. Stay tuned.
[Source: Indiegogo]