Ditch the glasses – get prescription lenses for your VR headset instead
VR Lens Lab is making lens adapters for the Gear VR and eventually Oculus Rift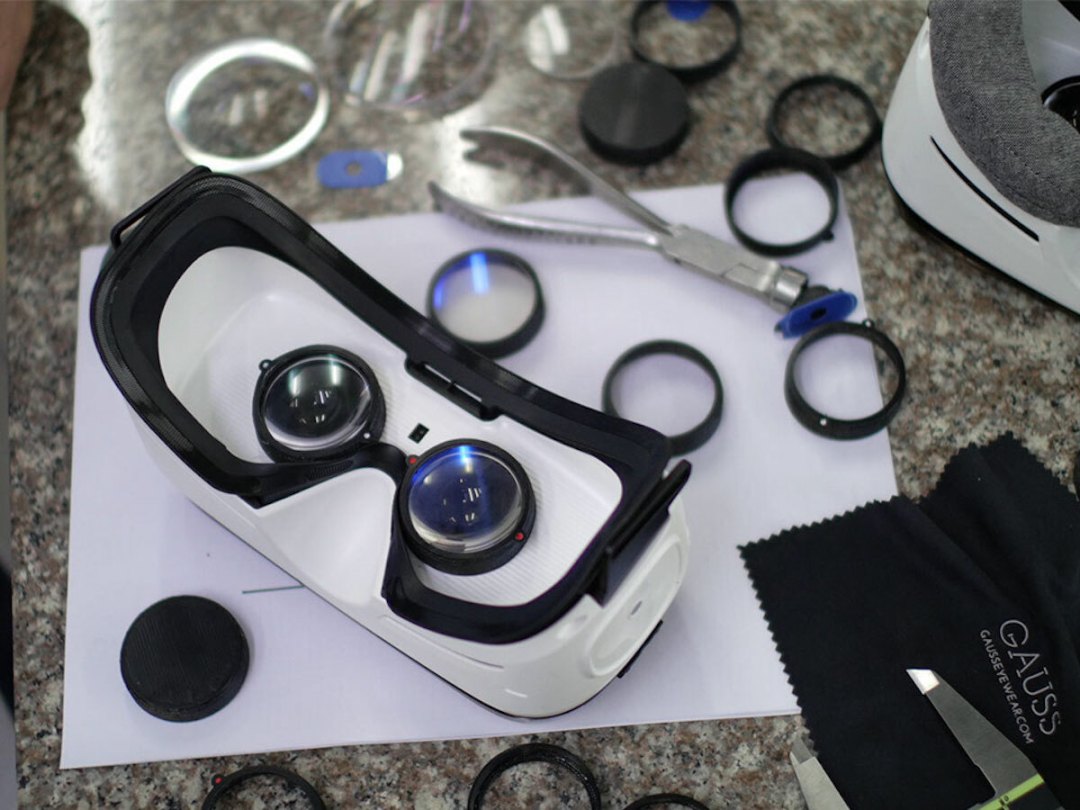 The consumer Gear VR might be slightly friendlier to prescription glasses than the earlier models, but we found that they were still uncomfortably jammed against our face when wearing the headset. However, the VR Lens Lab has a solution.
And it's an unexpected one: the group, which is spun off from headset cover maker VR Cover, is offering up custom lenses and an adapter that sit inside your Gear VR headset and stay there, fixing the image for your eyes without requiring glasses. In essence, they're glasses for your Gear VR.
Right now, the team has a Kickstarter campaign up, but since Kickstarter won't allow medical campaigns, they can't offer the actual lenses as rewards. Instead, they're providing the adapters, and then you'll be able to order prescription lenses to meet your needs from Gauss Eyewear, or from your own optometrist. You can also get non-prescription lens protectors, if you prefer.
They're looking for €5,000 to fund the campaign before 3 February, with a pledge of €9 or more getting you the basic adapter. Gauss will then have two kinds of prescription VR lenses available for purchase: €29 for the standard type with VRMC coating, and €39 for advanced Blueguard VR coating. Right now, the campaign is only about 25% filled, but it's only been live for a couple days.
Their ambitions are larger than just the Gear VR, too, as the Lens Lab says they will eventually make a similar adapter for the Oculus Rift consumer model once they're 100% happy with it (after proper testing, we presume).
The prescription lens adapter is an ingenious solution to a very real VR frustration, and if it works as well as is promised, it could be a game-changer for those of us who can't tolerate contact lenses.
[Source: Kickstarter via Polygon]