Denon's wireless earbuds will make your workout sound a whole lot better
Who needs AirPods when you've got earhooks?
Workout? I barely calculate my pocket money, let alone go near a gym
Not to worry: these Bluetooth 'buds will sound good on the bus, too. See, Denon knows a thing or two about building audio gear that sound pretty swell – from hi-fis to headphones – and it's channelled that know-how into the AH-C160W.
Its 11.5mm drivers, for example, should deliver great audio across the range – even if snappy names, it seems, are still elusive.
What makes them so exercise friendly, anyway?
What, besides the colours and shiny bits that tell all your fellow sweaters that you're listening to some sick beats? Well, for one thing, the C160Ws pack earhooks which loop around your head-flaps to keep things secure. These come in three sizes, too, so you should be able to find a comfortable fit, however hefty your head. Throw in secure silicon tips and some nifty memory foam tech, and you've got a recipe for going-nowhere headphones.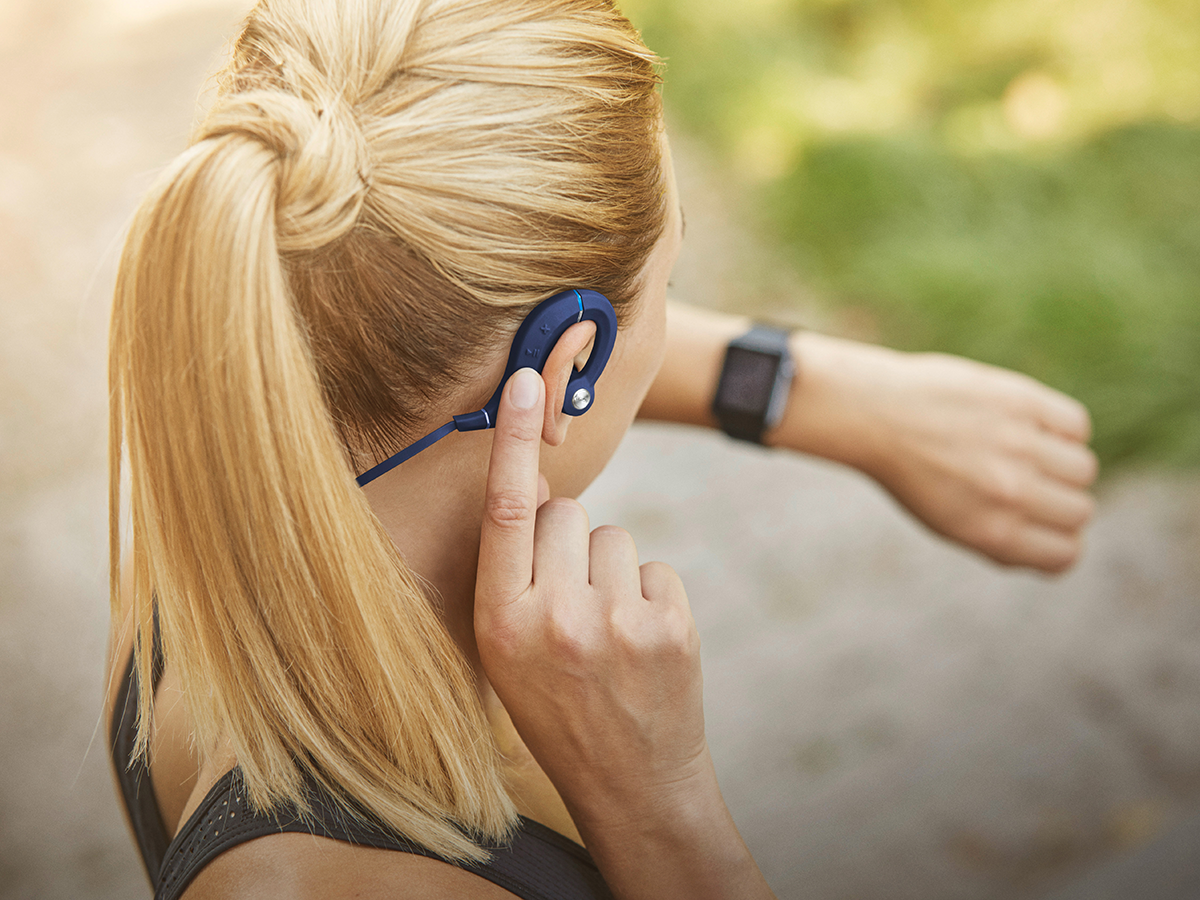 Won't they get all sweaty and gross, though?
Not if you're just wearing them for show. Just us? OK, so the AH-C160W is built to cope with your salty fluids, too: the Comply tips, for example, are treated with SweatGuard to keep them clean and fresh, while the internal tech and electronics are all moisture resistant.
Sure, you won't be able to take them swimming, but they'll more than handle a spring shower.
This all sounds nice, but what if I have to take a call from my personal trainer as I run?
No sweat: Denon's active 'phones have controls built-in, which talk to your phone via Class 1 Bluetooth for easy answering. Better still, Clear Voice Capture smarts should eliminate background chatter and make your breathless panting a lot clearer for your chatter partner.
So I won't need to run with my phone in my hand?
Not at all – that Class 1 Bluetooth is high-powered stuff, so you'll be able to bury your phablet in your favourite running sack and still enjoy quality sounds and on-tap chat.
We'll need to get properly out-of-breath with the £149.99 AH-C160W to test things such as battery life, but these could well be some of Denon's best 'buds to date. And, given that they're released today, we shouldn't have to wait long to find out.