Chevrolet unveils the Bolt EV: 200 mile range in a $30,000 hatchback
It's a big step forward for Chevy's EV line, and perhaps a real competitor to Tesla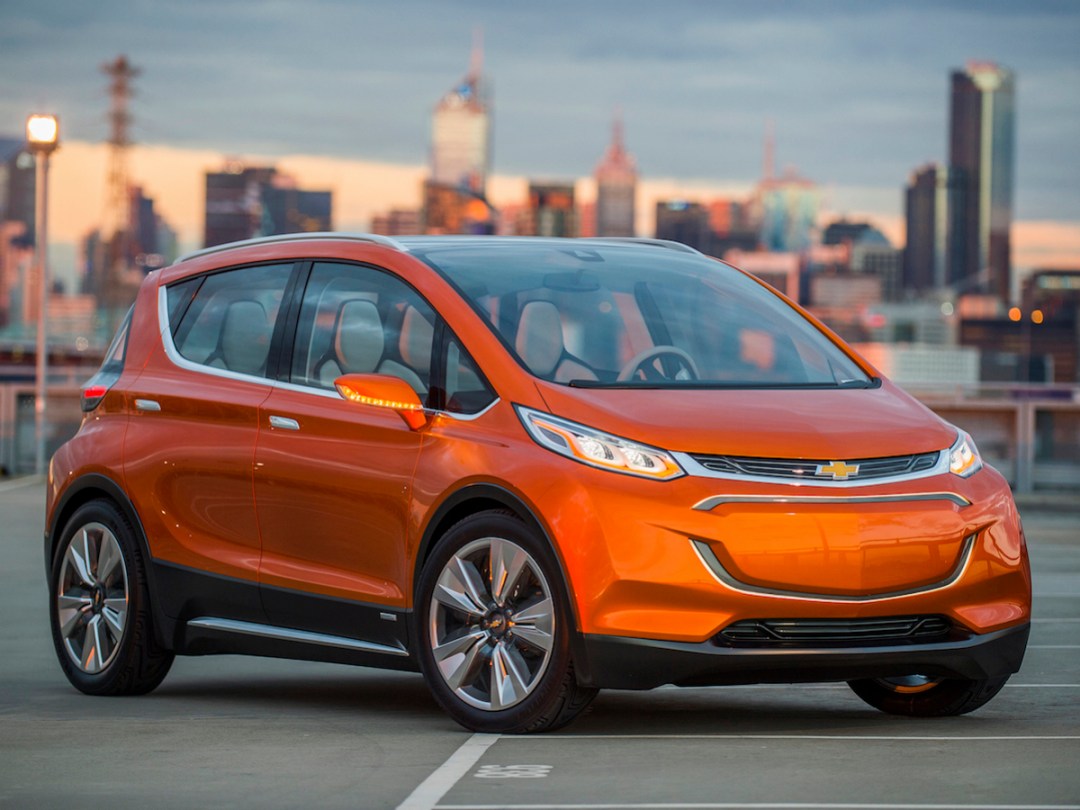 We heard over the weekend that Chevrolet was about to introduce a new, longer-range electric vehicle to stand alongside its hybrid Volt – and sure enough, here it is: the Bolt EV Concept.
Potentially confusing names aside, the Bolt is easily Chevy's most serious pure EV effort to date, supplanting the tiny Spark that gets about 82 miles on a full charge. By contrast, the Bolt offers "more than 200 miles of range," and is a larger four-door vehicle to boot.
The Bolt has a hatchback design with a sloped glass roof, and Chevrolet says it uses an array of lightweight materials – such as carbon fiber, aluminum, and woven mesh – to minimize weight and help extend the available range. And it'll offer DC fast charging to get you back on the road quickly.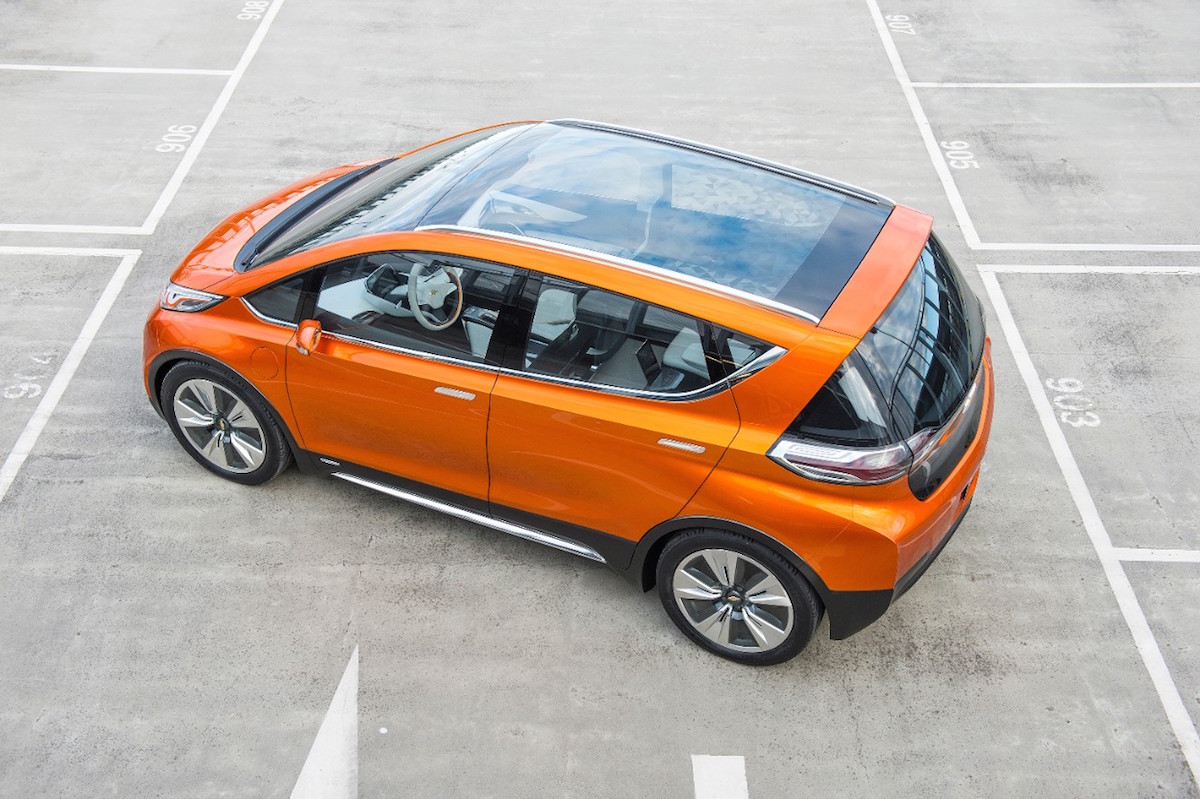 You'll find a 10in touchscreen at the center, which offers some interface elements and acts as a complement to Chevy's Bolt EV Connect smartphone app. The app lets you use a phone as the key fob, let you manage ride-sharing details, and potentially tell the Bolt EV to remotely park itself – still a concept on that point, and surely not found on the entry-level edition.
Chevrolet says the Bolt EV Concept will start at US$30,000 (about £19,875) when it enters production, although we suspect that may not include some of the flashier features in this concept design. No official release target was mentioned, but the Wall Street Journal reported over the weekend that 2017 is the plan.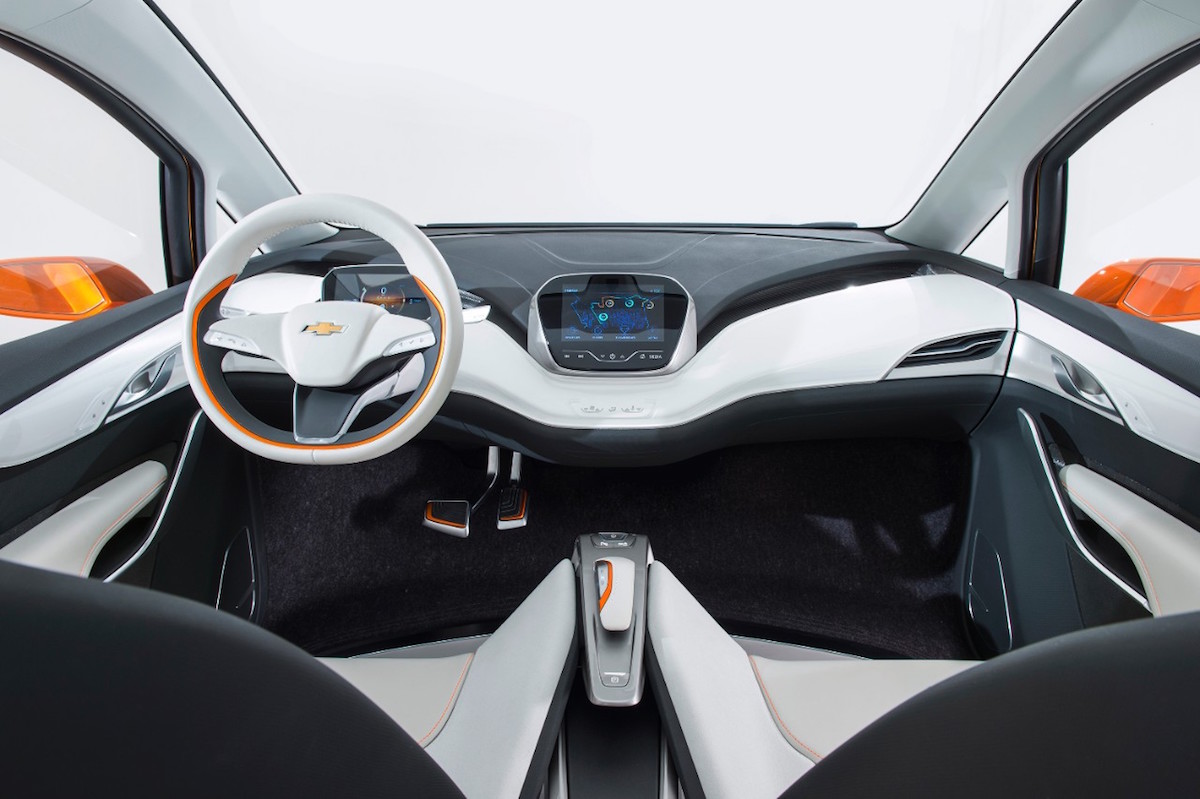 With that price and range, the Bolt EV is expected to be a competitor to Tesla's Model III, a car that'll be smaller than the brilliant Model S and sell for approximately $35,000 (about £23,200). But while Chevy may beat it on price with the Bolt EV, we'll see if the company can truly match up on quality.
[Source: Chevrolet via The Verge]
READ MORE: Chevrolet to unveil pure electric Bolt