CES 2015: LG's bringing curvy back with the G Flex 2
The tech giant's second bendy phone lands with bundles of improvements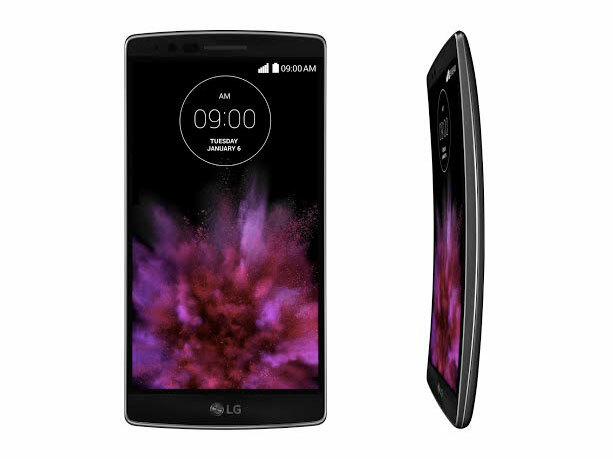 LG has officially revealed its successor to the original curved G Flex – the G Flex 2.
Once again, the standout feature is its curved design, which is made possible by a flexible Plastic OLED (POLED) display. LG believes it's more comfortable in the hands, and even reduces drop damage by absorbing shock better than standard smartphones. 
The screen itself is also smaller than the original 6in behemoth. The new 5.5in screen should be easier to handle, and your eyes will be better off too thanks to the bump up from 720p to full HD. LG has also chemically treated standard Gorilla Glass to make it 20% stronger too.
READ MORE: CES 2015 – all the news
The self-healing rear of the original has also been improved. Minor scratches now disappear in ten seconds as opposed to three minutes, which sounds like a major improvement. 
G3 DNA also runs throughout the device, with the rear buttons and improved camera all making their way into the G Flex 2. The camera itself is now a 13MP affair, and has LG's unique laser autofocus system and dual-LED flash for more natural tones.
Selfies have also been given a boost. After you've snapped your face, you're automatically met with a preview once you've lowered your phone. Narcissism has never been this efficient.
Under the hood, the G Flex 2 packs in a 64-bit Snapdragon 810 processor, making it one of the first devices in the world to land with Qualcomm's powerful slice of silicon. 3GB of RAM and 16/32GB of expandable storage should also se Android Lollipop running smoothly too.
LG's also injected all of the G3's software tricks and apps into the G Flex 2, along with a new Glance View feature which lets you drag your thumb down the screen to quickly reveal the time.
A non-removable 3000mAh battery finishes off the spec list. All that's missing now is a price and a release date, but we'll be sure to let you know the details as soon as they're in.
For now, check out our hands-on review of the G Flex 2, where we get up close and personal with both the red and grey models.
READ MORE: LG G Flex 2 hands-on review