CES 2015: HP unveils Mini Desktops: cheap Windows 8.1 PCs you can hold in the palm of your hand
Not that it'd do you much good - you'll still need a display (or two) to actually use them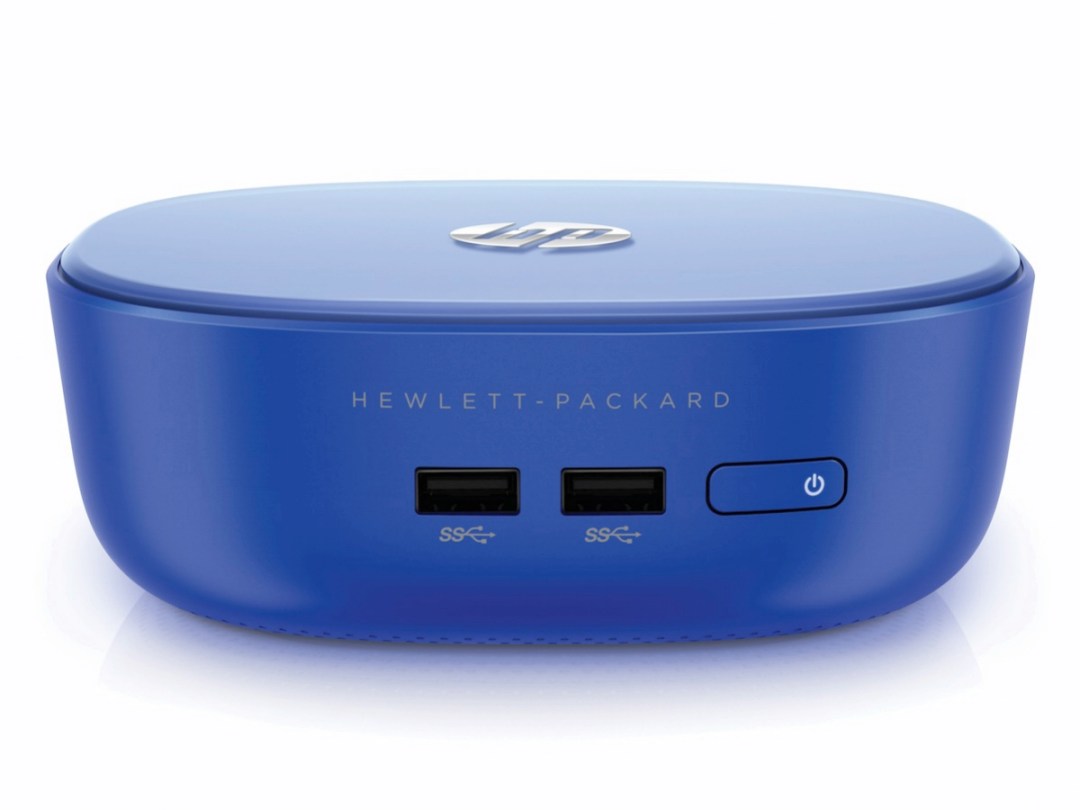 HP made good on its promise to have a sub-US$200 Windows laptop in stores before Christmas, and now it's going one step further: a tiny desktop computer starting at just US$179.99 (about £118).
That's the HP Stream Mini Desktop, a compact little box that looks like a Roku but is actually a Windows 8.1 PC that's about 2in tall and weights just 1.43lb out of the box. If the deep blue colouring makes you think it's not a terribly serious set of hardware, well… you're correct. But for the price, it should be a solidly capable competitor to cheap Chrome OS options.
The Stream Mini Desktop comes with a 1.4Ghz Celeron processor and Intel HD Graphics, 2GB RAM, and a 32GB SSD inside, plus it has Bluetooth 4.0 and Wi-Fi, along with an SD card reader. And with four USB 3.0 ports, an HDMI OUT, and a DisplayPort, you should be able to easily hook it up to a screen and a few accessories to get going (it has a keyboard and optical mouse included).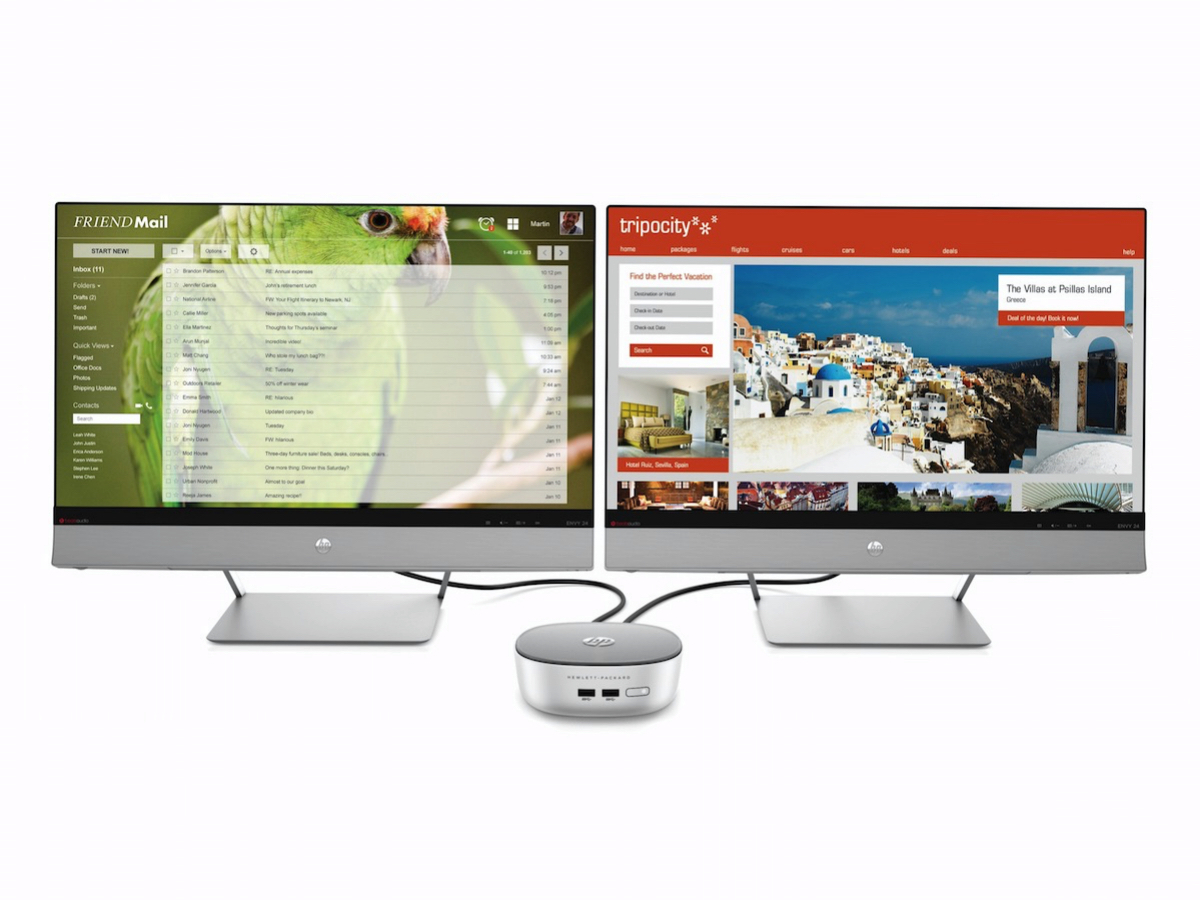 That's what you get for US$179.99. If you like the tiny, media center-friendly form but need a little more power, the HP Pavilion Mini Desktop comes in white and bumps the specs up to a 1.7Ghz Pentium 3558U processor with 4GB RAM (expandable to 16GB) and a 500GB hard drive. And like the Stream, it has dual display support included.
Choosing the Pavilion Mini Desktop bumps the price up to US$319.99 (about £210), and both will be available from HP's website on 14 January in the States before reaching other retailers on 8 February. No word yet on UK pricing or availability on these little guys.
[Source: HP]
READ MORE: CES 2015: All the latest stores from the biggest tech and gadget show on Earth