Bonjour! Google hosting live software event on 8th February
Expect new AI announcements and features.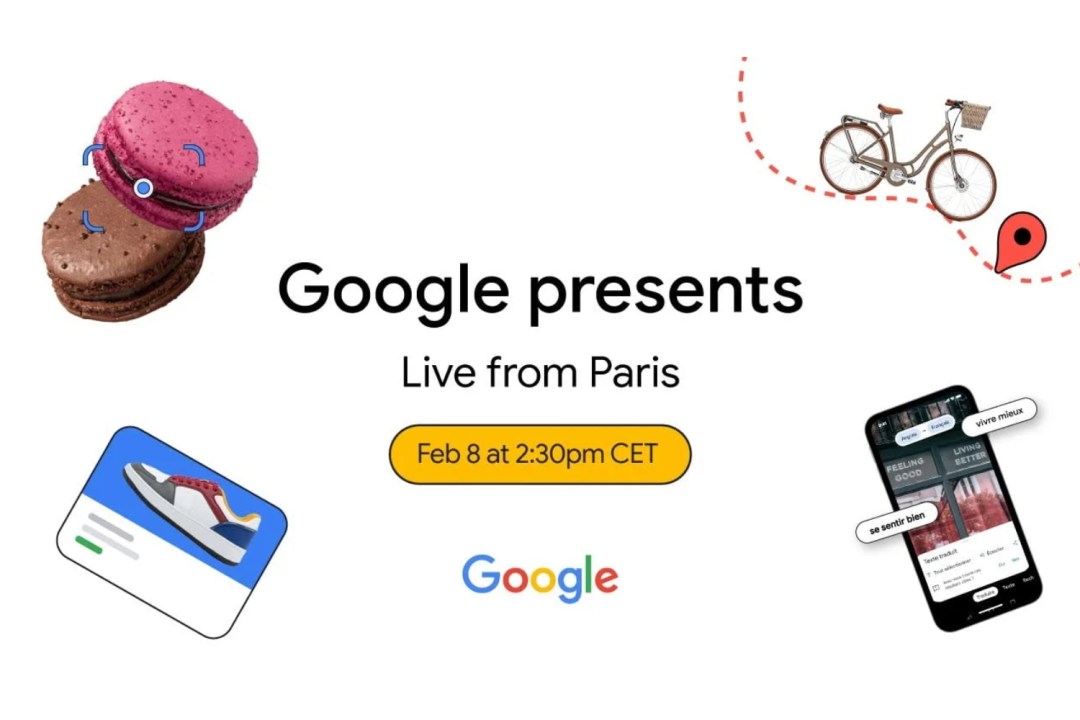 Tech event season is well underway, and Google is the latest to hit the stage. The brand is hosting a surprise event on 8th February, dubbed Live from Paris. Rather than shiny new gadgets, it looks like this event will focus in on software – particularly AI. It's sort of like a micro-Google I/O, the company's annual software showcase.
Google says the event will focus on "reimagining how people search for, explore and interact with information, making it more natural and intuitive than ever before to find what you need". That's a pretty broad description, but it's pretty clear the focus is on software – specifically, AI. Google has started plugging artificial brainpower into its software for a while now, so this will likely show the brand's next steps. It comes with perfect timing, considering Microsoft and OpenAI's recent announcements.
You'll be able to live stream the event on YouTube, just like most other events from the Big G. Things kick off at 13:30 GMT/14:30 CET/08:30 EST on 8th February. And if you can't tune in, we'll be here to bring you all the biggest news from the event.
It's unclear exactly what Google's going to announce, but we can have a pretty good guess. CEO, Sundar Pichai, previously outlined that the brand would release an AI chatbot, similar to ChatGPT. While Google typically reserves these types of announcements for Google I/O, it seems the company wants to get ahead of the curve. We'd also guess we'll see more AI-powered features heading to Google Maps, Search, and calls. Thankfully, there's not long to wait. À bientôt!