BMW i5 has gamer appeal with AirConsole infotainment
Electric model the new figurehead for the latest-gen 5 Series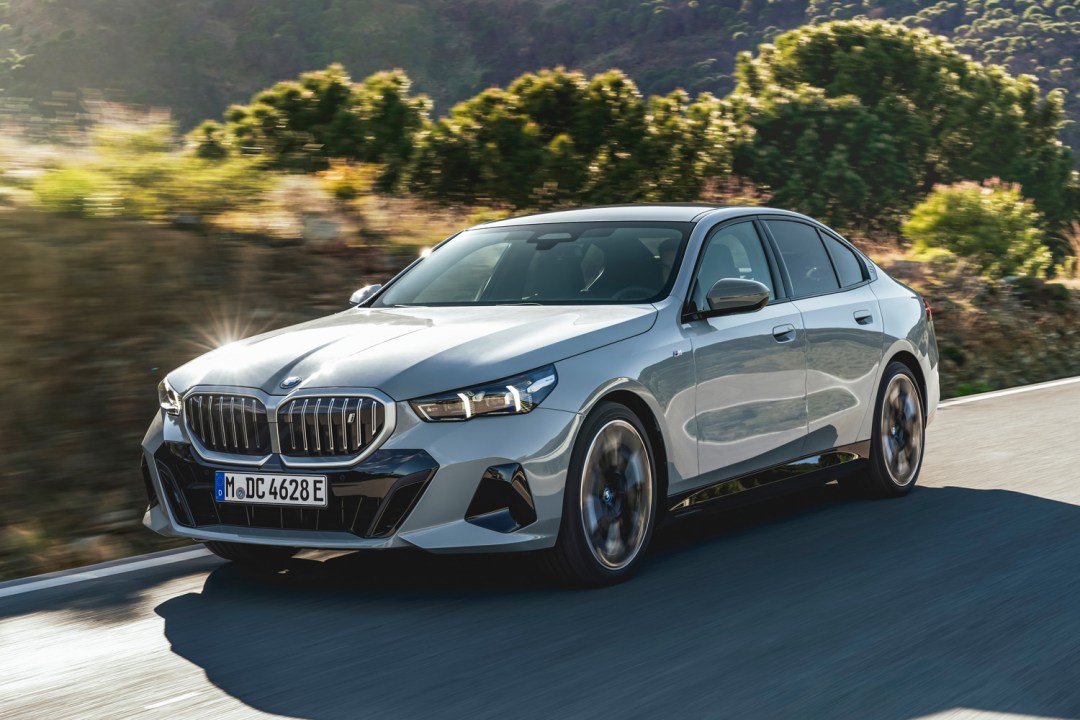 BMW has taken the covers off its eighth generation 5 Series saloon, which features an all-electric model for the first time. The BMW i5 will arrive with an 82kWh battery good for up to 361 miles of range, while a potent i5 M60 xDrive version promises epic performance, courtesy of a 3.8 second 0-62mph sprint time.
Gamers will also appreciate the potent suite of new in-car tech. A curved central display that stretches across most of the dashboard, and includes AirConsole casual games using your smartphone as the controller. We got to check out some of the 15 or so titles at the car's Berlin unveiling.
It's a brilliantly simple system, with a no-nonsense setup that connects your phone to the AirConsole app by scanning an on-screen QR code. The bonus is that everyone in the car can play: if you're out with the family and have stopped for a charge, frequently testy in-car downtime periods can be soothed by getting everyone to take part in a game or two.
The games have been optimised to work without lag and they're also really simple to get the hang of, so even those who don't class themselves as a gamer per se won't feel excluded. There's a decent little range of titles too, from Go Kart Go and Golazo through to Music Guess and Overcooked. They're familiar spins on gaming classics – squint and you might think you were playing Mario Kart or FIFA. BMW has plans to develop the idea further in the coming years as its car interiors move more towards the 'living room' way of thinking.
BMW, like most other carmakers that wish to stay relevant, is transitioning into a fully electric manufacturer. It already hopes to have sold 15% of its cars as EVs by the end of this year. The i5 M60 xDrive aims to kick that up a gear, being the best of the bunch if you're after performance thanks to the 593bhp it has on tap. You sacrifice range for all that muscle, though, with 321 miles estimated between charges.
The rear-driven i5 eDrive40 should achieve 361, and is still plenty pokey enough with 340bhp. Top speed maxes out at 120mph, and the 0-62mph time is a more sensible 6 seconds.
Old-school purists who have fond memories of the 5 Series, a car which goes back as far as the seventies, will be able to console themselves with an ICE model. There's even a Touring edition on the cards. Anyone in-between will doubtless hanker after the plug-in hybrid version.
The latest incarnation of the 5 Series starts with the 520i. It offers up 208bhp, a 143mph top speed and a more restrained 0-62mph time of 7.5 seconds. It should also manage nearly fifty miles to the gallon.
Gamers probably won't be too fussed which car they're sitting in, just as long as they can exploit the fresh gaming goodness of the in-car AirConsole arrangement.