BlackBerry sure took its sweet time fully embracing touch displays in recent years, and now looks to be the last in the pack in the mobile space to implement a voice-activated assistant feature in its OS.
The BlackBerry Assistant will debut in BlackBerry 10.3 on the BlackBerry Passport—the company's very large phablet with a 1440×1440 square screen and condensed physical keyboard—and deliver an array of voice commands to use to access features and tweak settings.
A post on the company's Inside BlackBerry blog today details its use, with social media marketing lead Donny Halliwell expectedly praising its accuracy and usefulness. He mentions getting reminders on calendar events, sending hands-free BBM missives, and searching for song lyrics online.
It'll also read emails out loud and allow you to mark items unread without leaving the app, turn on features like the flashlight, and alter notification settings. And he hints at "fun Easter eggs built-in as well," which will hopefully deliver amusing meme fodder like Siri did early on. No word yet on whether the Assistant will offer location and context-sensitive alerts like Google Now.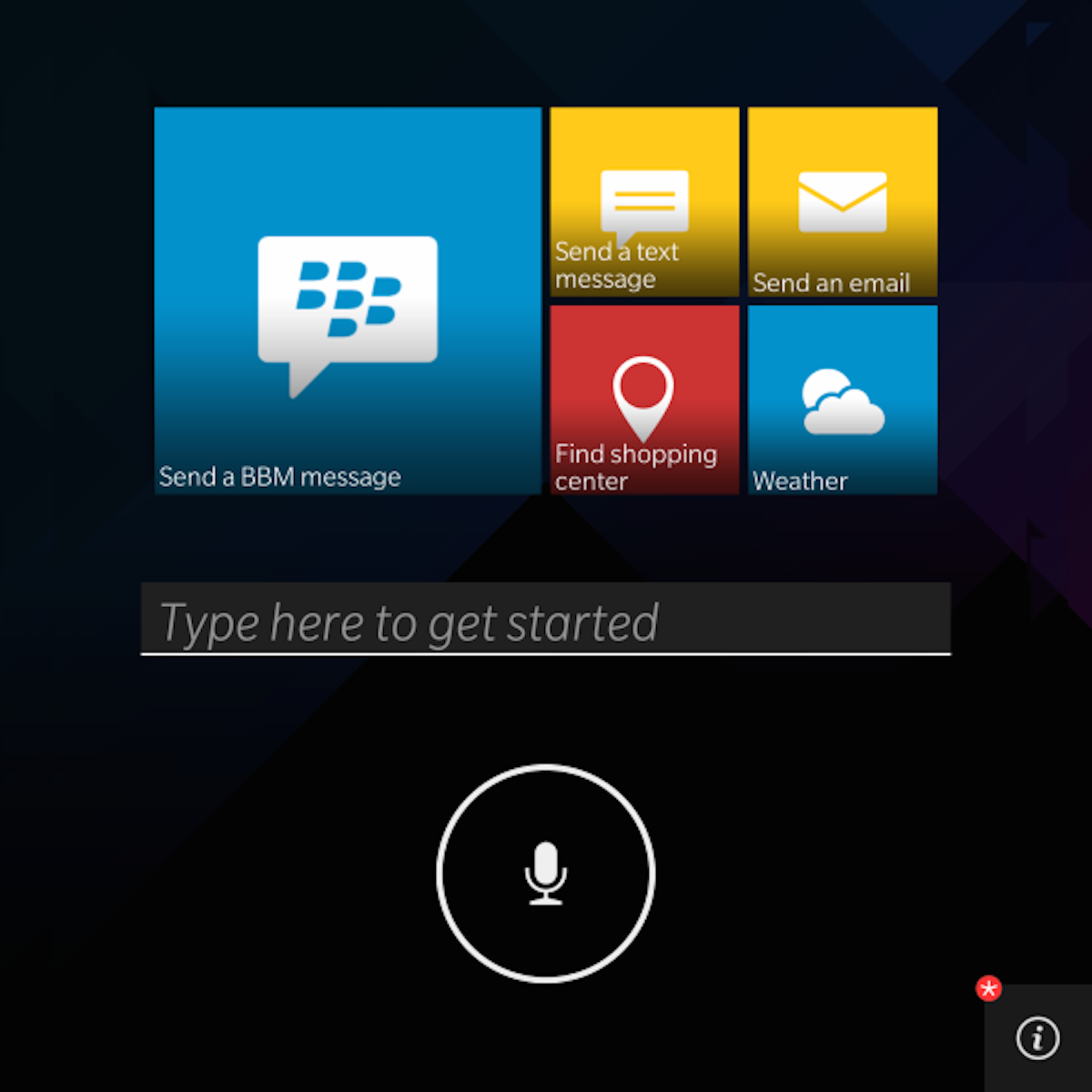 There's no video of the Assistant in action yet, but the initial image with the blue concentric circles can't help but recall Microsoft's own design for Cortana in Windows Phone 8.1. Late to the party and derivative of the competition? You've got to do a little more than that, BlackBerry.
It sounds like BlackBerry Assistant will debut on the Passport this autumn, but also likely appear on the company's other devices before long.
[Source: Inside BlackBerry]
READ MORE: Don't adjust your monitor — this really is BlackBerry's new phone