The best trailers from Gamescom 2021
Don't miss these sneak peeks from the European gala of gaming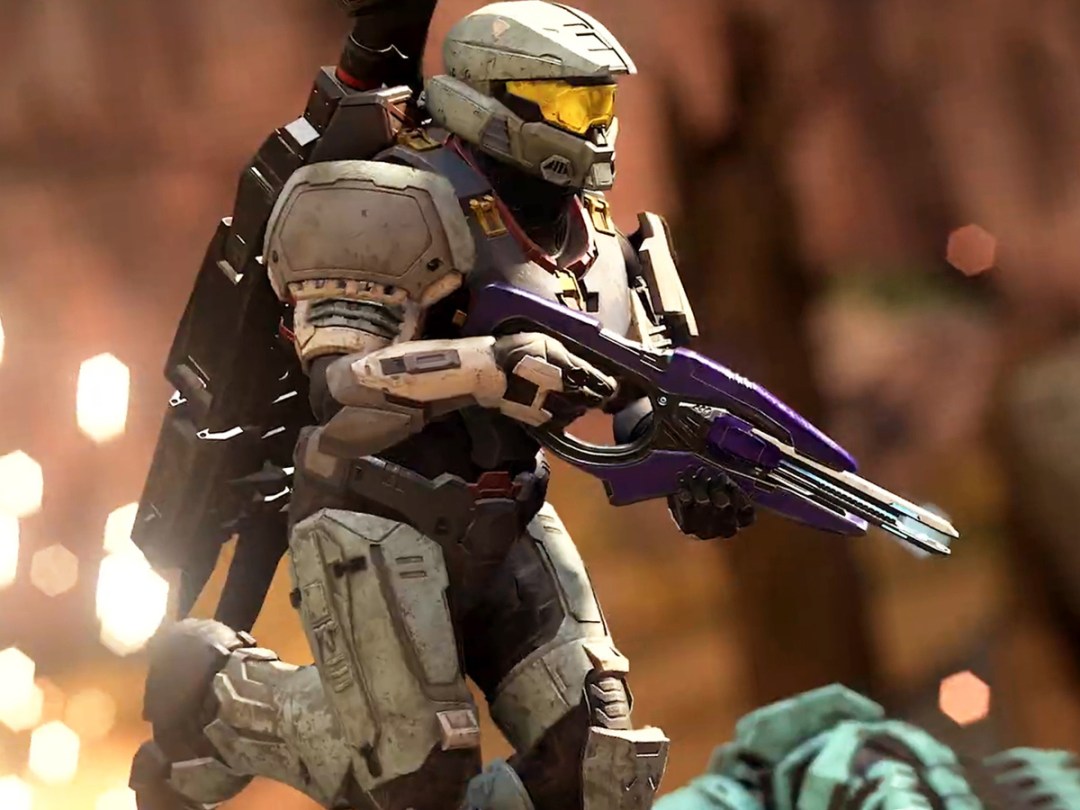 E3 will always be the buzziest gaming trade show, but Los Angeles doesn't hog all the fun.
In Europe we have Gamescom, which takes place at the back end of each summer in Cologne. While not typically as big for game announcements, it's always very worthwhile keeping an eye on what's happening in Germany, as we usually see more of the games slated for launch in the months leading up to Christmas.
A decision was made earlier in the year to make Gamescom 2021 an all-digital event, but there has still been plenty of news. Read on for the biggest headlines and accompanying trailers.
Forza Horizon 5 looks predictably incredible
There's a very compelling argument to be made that Forza Horizon is now the greatest racing series of all time, and from the generous amount Playground Games has already shown off of the fifth entry, we can only think that it'll strengthen such a claim.
The Gamescom trailer begins with a Ford Bronco Badlands being dropped out of a plane and parachuted onto the snow-capped peak of a volcano in Mexico, the open-world setting for Forza Horizon 5, and for the next eight or so minutes we get a glimpse of the game's varied terrain and typically eclectic collection of cars. After spending tens of hours terrifying Blighty's sheep in Horizon 4, we're very much ready for a new game to explore.
Due November 5
Halo Infinite gets a release date and multiplayer trailer
It's official: the long-awaited Halo Infinite will be released on 8th December, and its multiplayer is being given the "seasonal" treatment that's currently in fashion with the likes of Apex Legends, Fortnite and Call of Duty: Warzone. The first season's storyline is hinted at in the above trailer, while we also found out that there'll be an Infinite-themed Xbox Elite Wireless Controller and limited edition Xbox Series X arriving in time for the release date.
Due December 8
DokeV is a colourful and visually stunning surprise
Initially an MMO but apparently no longer, DokeV, if we're going to be reductive, looks like Pokemon on steroids. But that's definitely meant as a complement.
Perhaps this year's Gamescom's best out-of-nowhere reveal, this open-world action adventure game looks absolutely stunning in its debut trailer, in which we see a bunch of trendy kids whizzing around a vibrant city on jet-powered skateboards, rollerblades, jet skis and a space hopper to name just a few of the apparent transportation methods, as well as battling giant monsters while roaring thunderstorms descend. We need to know more.
Due TBC
Lego Star Wars: The Skywalker Saga resurfaces
We've known it exists for a while now, but we've seen precious little of the latest Lego Star Wars game since it was first announced in 2019. That changed at Gamescom with a new trailer that showed off a decent chunk of this brickified take on all nine core Star Wars episodes, and it looks packed full of that trademark Lego humour. No nailed-on release date yet, but we did get a Spring 2022 launch window.
Due Spring 2022
Marvel's Midnight Suns promises strategic superheroism
A tactical RPG set in the Marvel Universe, designed by the studio behind XCOM and Civilization? Sounds intriguing. Firaxis claims that Marvel's Midnight Suns won't just be an Avengers-themed spin on XCOM, but it will feature similar turn-based battles in which you control not only your own customisable costumed superhero but three of Marvel's finest (the trailer features Wolverine, Ghost Rider, Doctor Strange, Captain America and more), punctuated by base-building, choice-making and character development.
While this announcement trailer is a mere CG tease, there's a gameplay reveal coming 1st September, so keep your eyes peeled.
Due March 2022
Death's Stranding Director's Cut gives you fresh ways to deliver
Those who missed Hideo Kojima's bonkers and brilliant deliver 'em up Death's Stranding the first time round (and a few old hands) should consider the upcoming Director's Cut version, which adds PS5 enhancements and a ton of new content to the game. Protagonist Sam will be getting a plethora of new gadgets to help him get his packages where they need to be safely and on time, while the firing range and racetrack allow you to hone your skills while competing against the times of thousands of other players.
Due September 24
Far Cry 6: get set for carnage in the Caribbean
Ubisoft's long-running open-world FPS series is about to welcome its latest member, and if you want a quick lowdown on what to expect from Far Cry 6 you could do a lot worse than watch the new story trailer. Giancarlo Esposito stars as the Caribbean dictator you'll be taking down, along with his tobacco and pharmaceutical businesses – and there are more than a few tastes of the title's guerrilla warfare gameplay to be seen here.
Due October 7