The Apple Watch could get smart bands, patent applications show
Looks like Apple is really considering optional, wearable attachments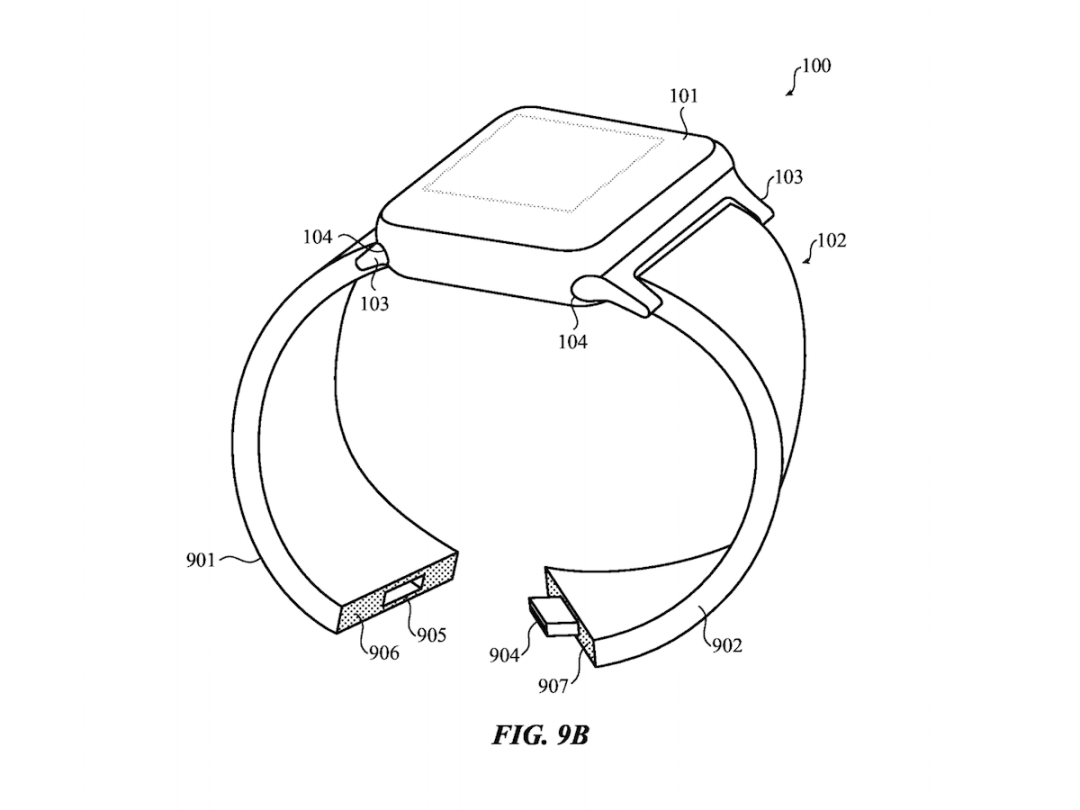 The Apple Watch might top our list of the best smartwatches in the world right now, but it still has its fair share of shortcomings. Some of those might be fixed in the next version, but could others be offered as optional add-ons?
According to three patent applications uncovered by AppleInsider, Apple is seriously looking into smart bands that pack in extra features for the Watch. As the applications collectively show, the bands would be powered by the tiny diagnostics port found beneath a door on the lower connector of the existing Apple Watch.
When connected, the modular bands would be able to add functionality to the Watch, with the applications suggesting options like added battery life, extra processing power, a GPS sensor, a camera, blood pressure or sweat sensors, or maybe even a speaker or additional display. Granted, Apple is probably just covering as many bases as they can with the application, but at least some of those could be useful.
Wearers would be able to connect the modular links together to potentially chain multiple extra hardware features on the Watch. How that would affect comfortability and fit remains to be seen, but it's surely a crucial consideration as Apple looks to the possibilities here.
Last year, a report suggested that Apple was looking into smart bands for the Apple Watch, although it wasn't clear if those would be compatible with the first-gen model or offered alongside the expected Apple Watch 2. The patent application doesn't make things any clearer on that front, but at least it shows that Apple is considering how to make the Watch more useful in the future.
[Source: USPTO via AppleInsider]