Apple is auctioning a custom iPad Pro for London's Design Museum
One-of-a-kind colours and etching meant to help support museum's move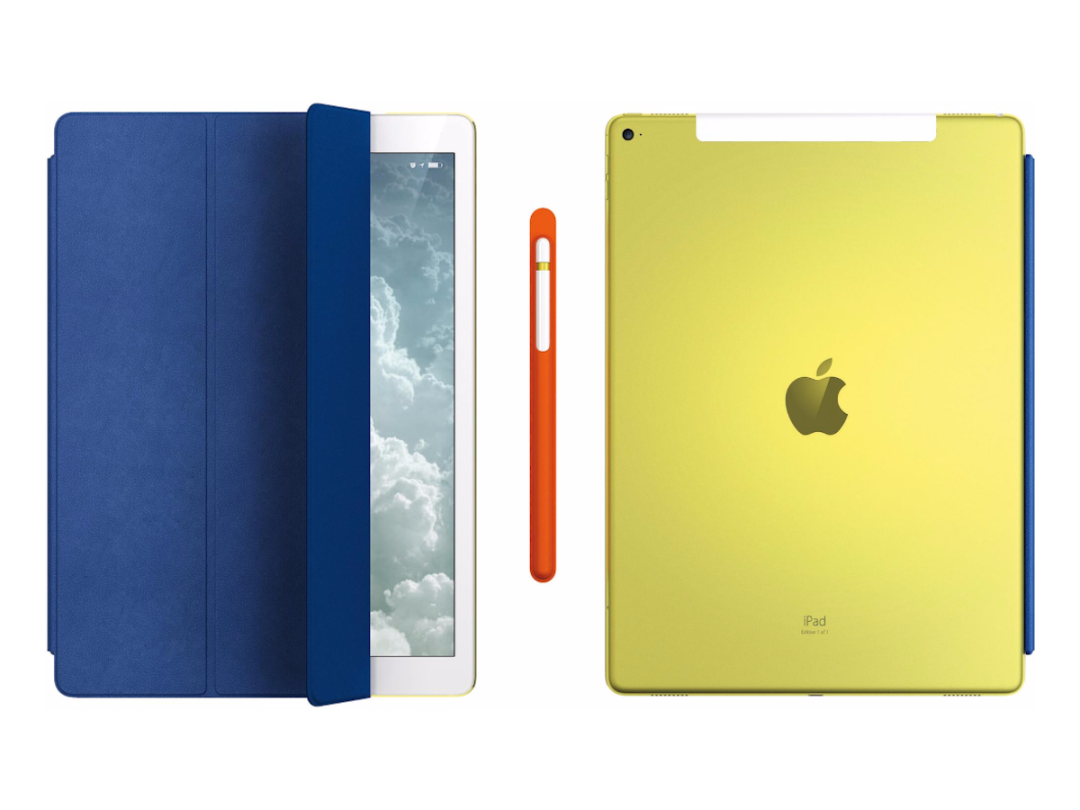 Apple has always harped on design as a guiding tenet of its products, from the earliest days of Steve Jobs all the way through today – so it's no surprise that the company has a soft spot for London's Design Museum.
The museum is about to close down for a few months to facilitate a relocation from South London to a new spot in Kensington, and Jony Ive – Apple's famed Chief Design Officer – has overseen the creation of a one-of-a-kind 12.9in iPad Pro to help raise funds for the move.
The Wi-Fi + Cellular model of the larger iPad Pro has a unique yellow-green colouring that will surely set it apart in a pile, plus it comes with a blue French leather Smart Cover. It also has an Apple Pencil with a gold band and an orange leather sleeve made from Italian calf leather.
"Edition 1 of 1" is etched on both the iPad backing and the inside of the Smart Cover. While the items may all be functionally the same as their store-bought counterparts, the colouring and details are all unique, and they collectively represent Apple's continued commitment to beautiful, functional design.
Also, the museum is a longtime fan of Ive, giving him their first Designer of the Year award in 2003 for the iMac. According to Wallpaper, he also showed off a mobile phone concept at the Design Museum in 1990.
"We are extremely grateful to the friends of the museum who had donated such outstanding pieces to help us fulfill our ambition of creating one of London's most important new cultural sites," said Deyan Sudjic, Design Museum curator.
Of course, you'll surely pay handsomely to possibly add this unique set to your personal collection: the museum expects to pull in a sum of £10,000 to £15,000 for the bundle, which is many times more than you'd pay for the common versions. But there's nothing common about these pieces.
[Sources: Phillips via Wallpaper, The Verge]