Android powers the coolest, smartest bathroom mirror we've ever seen
Google engineer's DIY project is the morning wake-up you need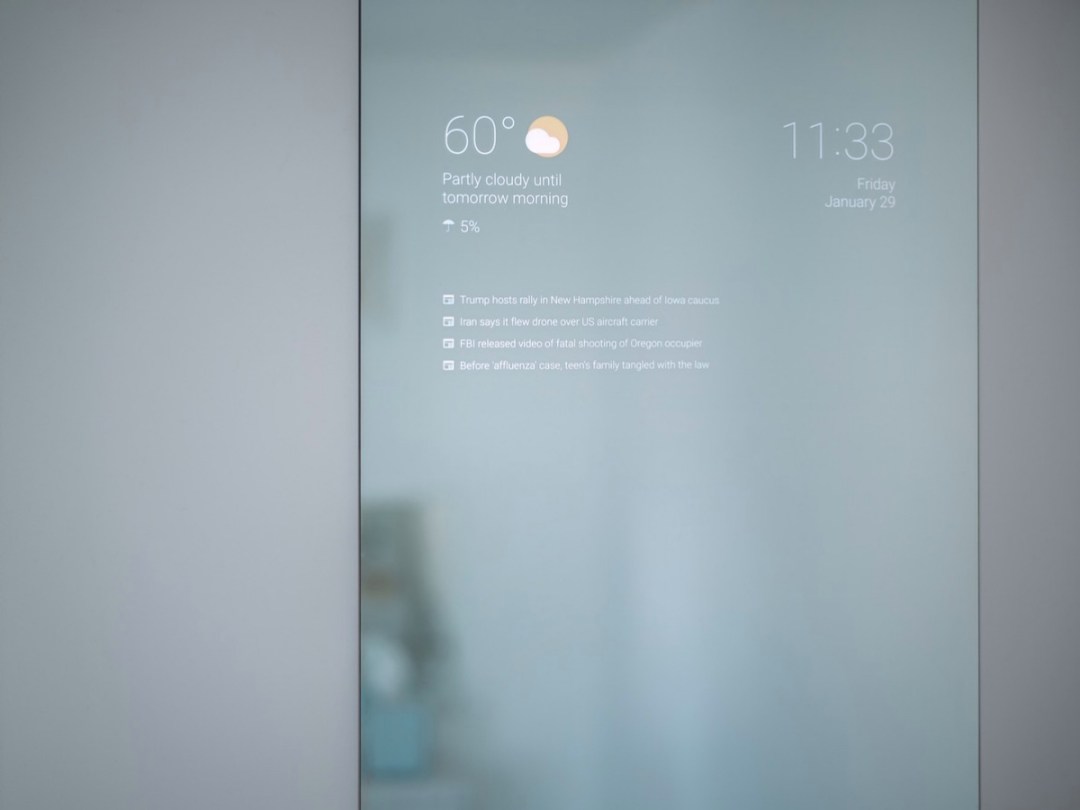 We have amazing smartphones, smartwatches on our wrists, VR headsets, self-driving cars on the roads, and drones working on delivering packages – and yet it's this mirror that has us convinced we're finally living in the future.
It's perfectly pristine and seamless, which is surprising since it's a homemade side project; granted, it's one from a longtime Google engineer who was a lead on the Glass project. Max Braun decided to make this Android-powered mirror when he couldn't find one available for sale like the ones he's seen in sci-fi flicks over the years.
The gorgeous result comes from a two-way mirror with a thin display behind it, which shows the weather, current temperature, time, date, and news headlines from the Associated Press. Braun says it runs off just a few hundred lines of code, and that he's looking into implementing "traffic, reminders, and essentially anything that has a Google Now card." It even has voice-based search implemented.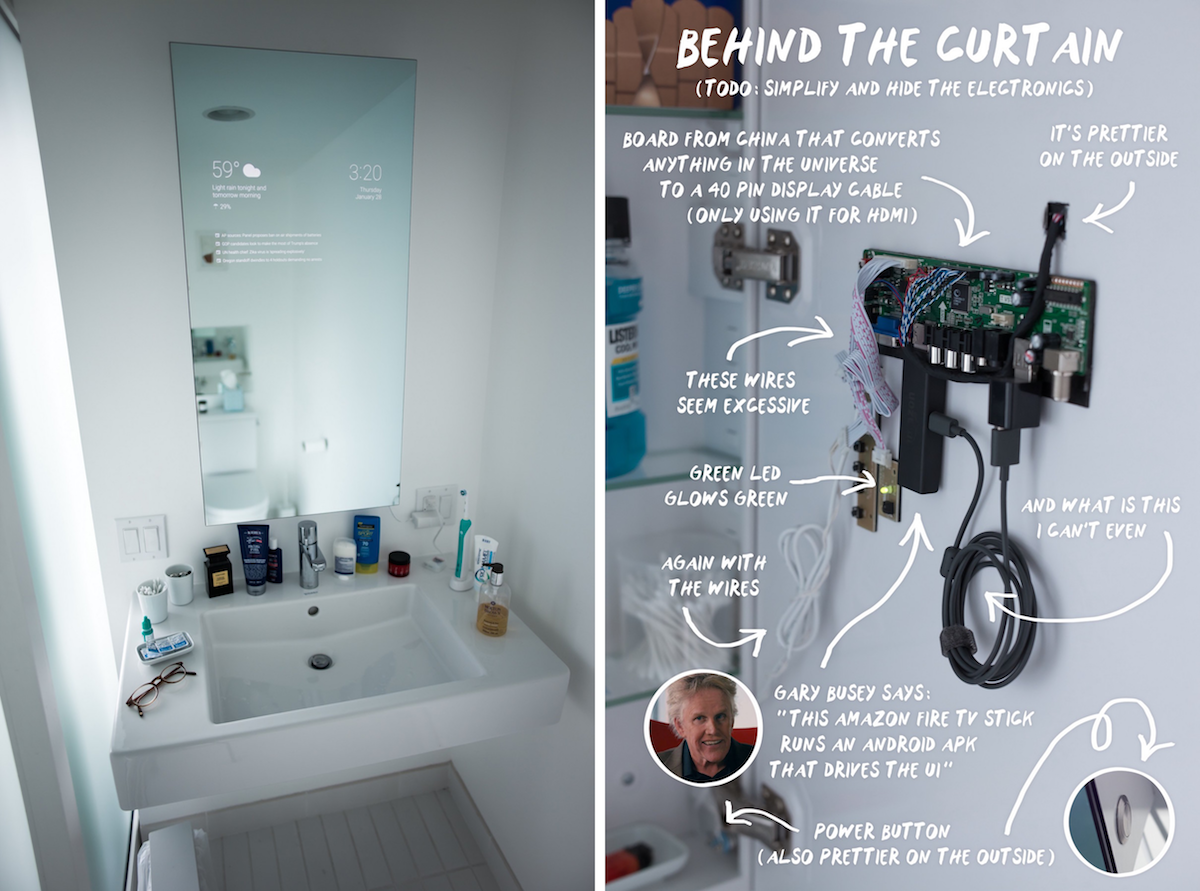 What's actually bringing the interface to life? Well, the Android APK is running on an Amazon Fire TV Stick, which he's using after first trying a Chromecast and then Nexus Player. As his Medium post shows, the inside of the cabinet has loose wires and a board that the Fire TV Stick is plugged into, but it obviously looks a lot nicer on the outside. He plans to clean up and simplify the components as he continues tweaking the project.
We'd love to have something like this to greet us in the morning, so maybe we'll build it ourselves: Braun says he might post a comprehensive making-of, and loads of comments on the post show that DIY tech nuts the world over are anxiously awaiting it. For more and fuller pictures of the mirror, click the source link below.
[Source: Medium]