Android apps and the Play Store are coming to Chromebooks this autumn
Chrome OS is about to get a massive influx of apps and games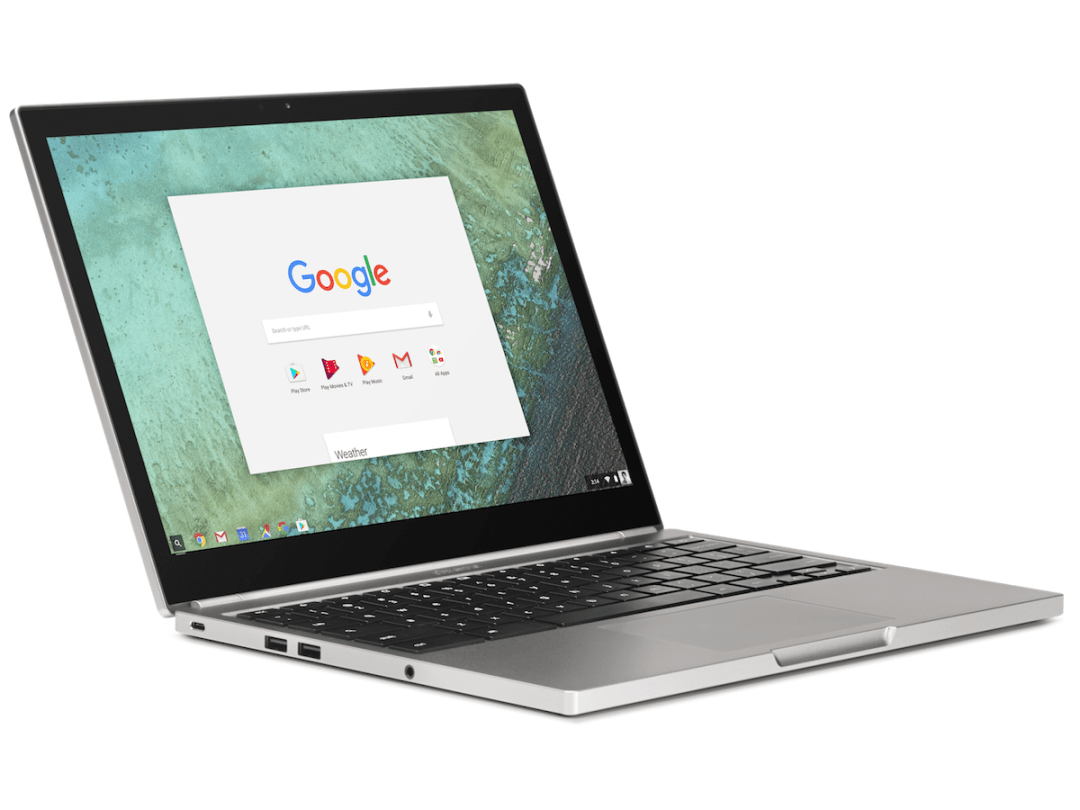 UPDATE: Now it's officially official: Google has announced that Android apps are coming to Chrome OS via the Play Store, and it'll happen later this year: September, to be exact, according to VentureBeat.
Android apps and games can run in one of three window sizes, and users can multitask between Android apps in separate windows. You can also get Android notifications on your Chromebook, and keyboard, mouse, and touch interactions will all work in concert.
Google is running a session at I/O 2016 today to show developers how to best configure their apps for Chromebooks, and surely hopes many of them revise their apps for computer screens. That way, the little phone-sized apps can run large and wide and feel like proper PC experiences while sharing the same code.
Google will open up functionality for developers in early June on the Chromebook Pixel (2015), Asus Chromebook Flip, and Acer Chromebook R11 before the wider public release this autumn.
ORIGINAL STORY (18/5/16): Chromebooks might be relatively low-powered devices, but the cheap laptops are dominating the entry-level part of the industry. However, there's one serious knock against them: a lack of major apps and games built for Chrome OS.
That shouldn't be a problem for much longer, as Google is about to officially make Android apps and games compatible with Chrome OS computers. The news comes from an I/O 2016 session description, which was quickly amended following the keynote address – which didn't mention the news, curiously.
"Today we announced that we're adding the best mobile app experiences in the world, Android apps and the Google Play store, to the best browser in the world, Chrome," read the original description. "Come to this session and test your Android apps for Chrome OS. You will get hands on help from our friendly engineers on how to optimize your Android app for Chromebooks."
Whether the news was delayed until later in I/O 2016 or perhaps another date, it seems pretty clear that we'll soon have access to the million-plus Android apps and games on Chromebooks and other Chrome OS computers.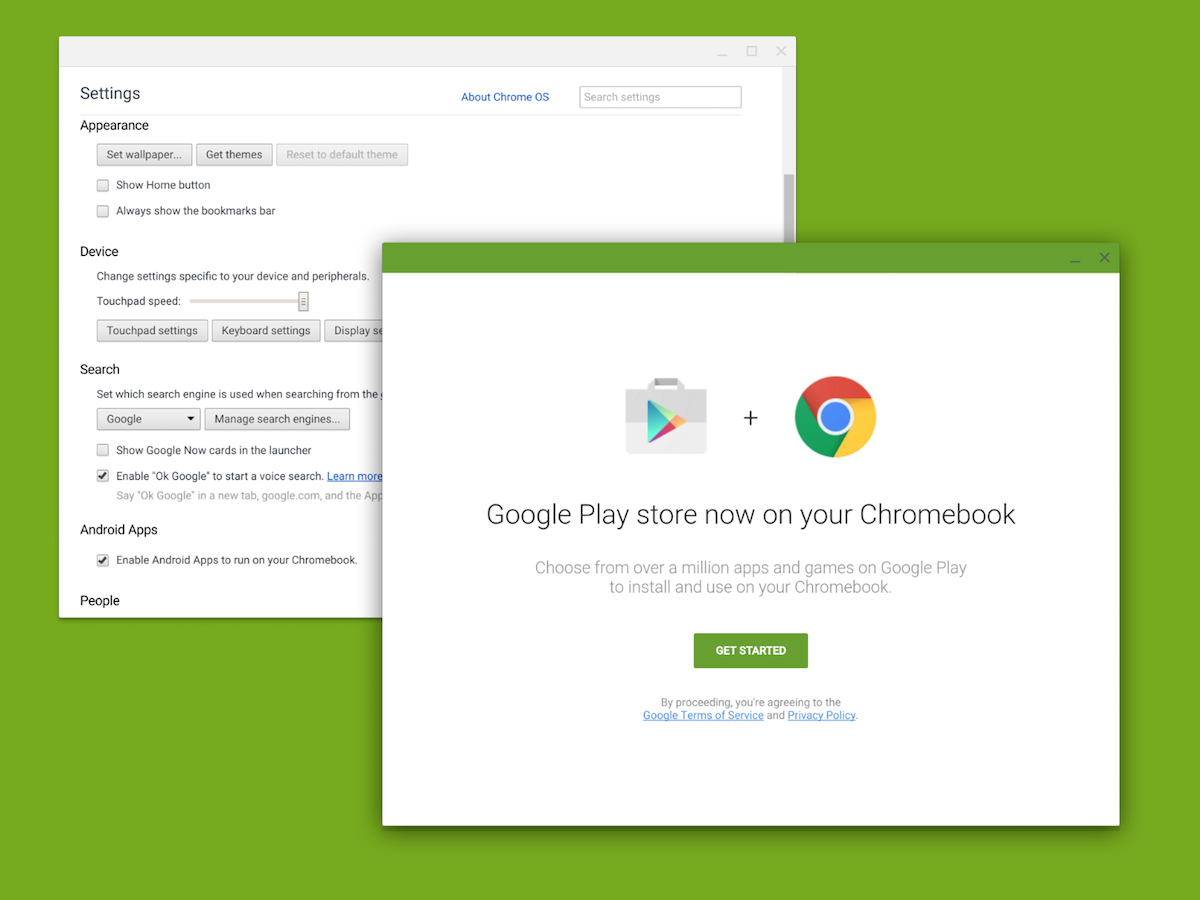 It's not exactly a surprise. Last year, Google released the ARC Welder extension that allowed developers to run and test their apps in Chrome across platforms, but it only worked with a limited number of apps. However, last month, some users of the newest version of Chrome OS in the Developer Channel briefly saw the option to enable Android apps, and were greeted by a screen saying they'd have access to the Play Store (as seen above).
Last year, a report from the Wall Street Journal claimed that Google was working to effectively merge Android and Chrome OS, with a Chromebook rebranding likely as part of the process. Google didn't exactly deny the report, saying it planned to "bring together the best of both operating systems" while reassuring users that Chrome OS wasn't disappearing.
Sounds like this is possibly the first step in that process, although since Google has scrubbed the original description from the session listing, it might not be happening immediately. We'll let you know when we hear some verification on the timing.
[Sources: 9to5Google, Reddit]