Amazon redesigns Echo Show 8 with spatial audio and adaptive content
Echo Show 8 gets a fourth generation rework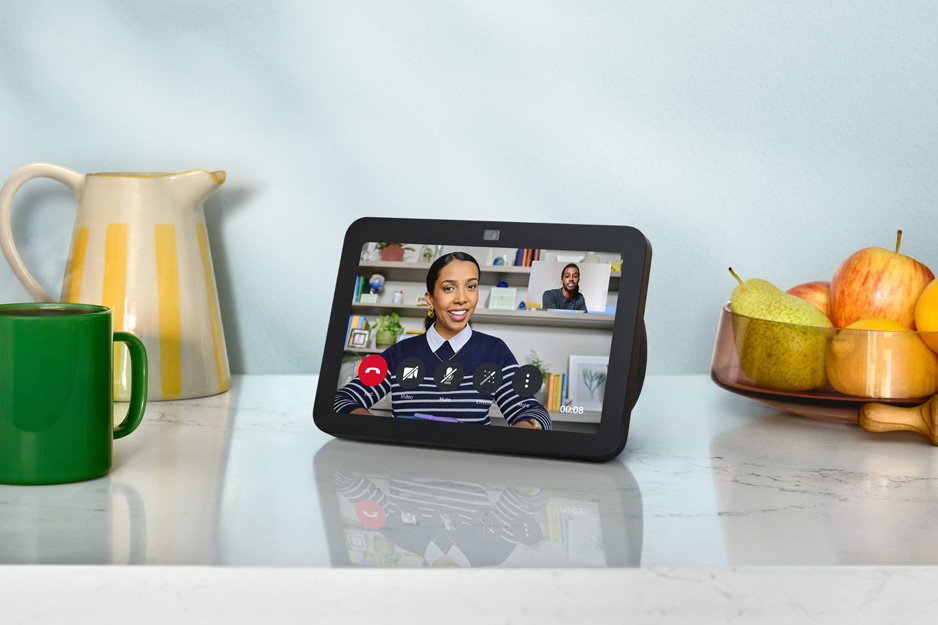 Amazon has redesigned the Echo Show 8 smart device, with spatial audio processing that automatically tunes to the room conditions.
That's similar tech to many high-end wireless speakers such as those from Sonos and we're seeing it come to much more accessible devices now.
The Show 8 is similar in design to the rework of the Echo Show 5 from earlier this year and brings a streamlined design compared to the older chunkier versions.
The Echo Show 8 (4th gen) will cost $150/£150 and will be available from today.
A new features, called adaptive content means that if you're close to the device the content is more detailed. But if you're further away, you'll get at-a-glance info instead. Amazon wouldn't be drawn on whether this will come to other Echo Show devices in due course and it was also unclear if it required hardware to make it work.
The feature seems to be an evolution from the Visual ID tech in devices like the Echo Show 15 to know when you are close to the device or, indeed, who is in the room. This should be quite a welcome change for Echo Show since it doesn't rely on you making an input to offer you key information in a way that works with how close you are.
Amazon first introduced the Echo Show 8 in 2019, which offered a more compact device than the weighty original Echo Show and subsequent Show 10 but still with powerful audio. And the company had also introduced the even more compact Echo Show 5 to sit underneath it.