Alcatel's Pixi 3 smartphone offers Android, Windows Phone, and Firefox OS
One phone, four sizes, and three OS selections - can it be everything to everyone?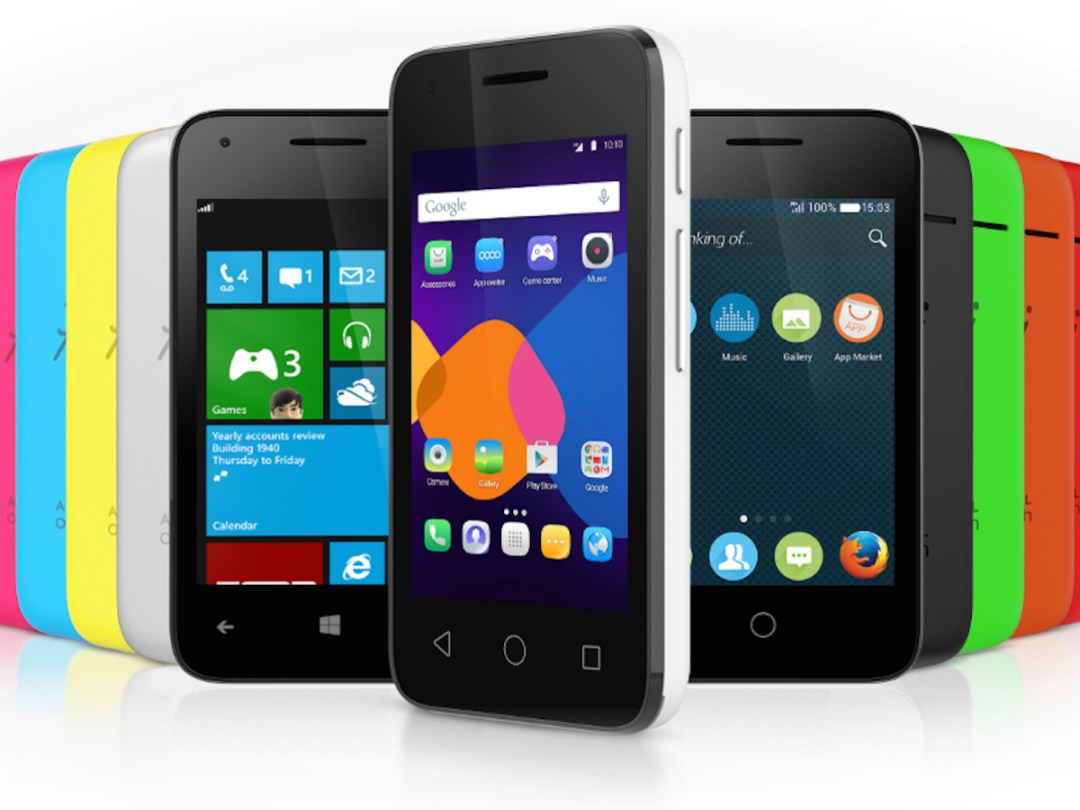 It's rare to see one smartphone model that's offered with different mobile operating systems – the HTC One (M8) seemed like an anomaly – but Alcatel Onetouch is going big with the Pixi 3, which will be available with three distinct OS options.
That's right: the Pixi 3 will be able to run Android, Windows Phone, and Firefox OS using the same core hardware build in all three cases. The phone will come in four display sizes – 3.5in, 4in, 4.5in, and 5in – with all but the smallest model bringing 4G LTE to the smartphone line for the first time.
Based on the image up top, it appears that Alcatel will offer slightly different models for each operating system, featuring unique touch buttons that correspond to each OS interface. However, that means you probably won't be able to buy a Pixi 3 preloaded with Windows Phone and effortlessly move to Android, for example.
Granted, Alcatel's brief press release didn't get into a ton of details, but we'd be surprised if it ends up being more than just one type of device that's available in three distinctive variants. Still, the claimed OS-agnostic hardware approach could potentially lead advanced users to tinker with switching between the disparate systems.
Alcatel plans to disclose the fine details next week at CES 2015, where we'll hopefully get some hands-on time with what's pegged to be an "affordable" device with an intriguing hook.
[Source: PR Newswire]
READ MORE: Alcatel Onetouch outs a 2.8in mini smartphone for fitness fanatics